Home
International
Canadian MPs arrive in Israel for solidarity trip as tensions between Trudeau and Netanyahu remain high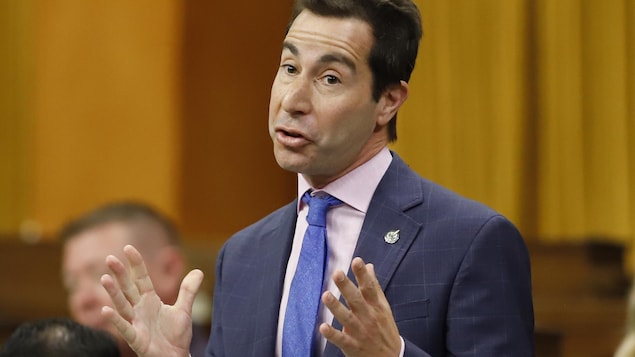 Liberal MP says he 'wouldn't have used the language' Trudeau used
A group of Canadian MPs arrived in Jerusalem Monday for a quietly planned visit meant to show solidarity with Israel.
The five MPs — two Liberals and three Conservatives — are part of a larger delegation of around 60 people that also includes Canadian Jewish leaders. They plan to meet with some of their Israeli counterparts and pay tribute to the victims of the Oct. 7 Hamas attack.
I want to make sure that it is clear to Israelis that Canadians support them, said Anthony Housefather, a Liberal MP who is Jewish.
In a phone interview with CBC News, Housefather said the goal of the visit is to give MPs a better understanding of what happened on Oct. 7 and what the Israeli government's plans are, to meet with the families of hostages and to demand their immediate release. The MPs are set to engage in a number of activities and meetings around Israel during the multi-day trip.
The Conservative MPs on the trip are Melissa Lantsman — the party's deputy leader — Marty Morantz and Michelle Rempel Garner. Marco Mendicino is the other Liberal MP there.
The visit was planned before Israeli Prime Minister Benjamin Netanyahu criticized Prime Minister Justin Trudeau's call for Israel to take great care to avoid civilian casualties in its war against Hamas, a designated terrorist entity in Canada.
I wouldn't have used the language the prime minister has used, Housefather said.
I wouldn't have used the tone that he used.
High-level diplomatic tension
Last Tuesday, at an event in British Columbia, Trudeau called on the government of Israel to exercise maximum restraint in its military operations in Gaza.
The killing of women, and children, of babies — this has to stop.
Netanyahu rebuked Trudeau on social media not long after.
It is not Israel that is deliberately targeting civilians but Hamas that beheaded, burned and massacred civilians in the worst horrors perpetrated on Jews since the Holocaust. he wrote on X, the platform formerly known as Twitter.
While Israel is doing everything to keep civilians out of harm's way, Hamas is doing everything to keep them in harm's way, Netanyahu added.
The death toll of the conflict continues to climb. Israel says around 1,200 people were killed during Hamas's Oct. 7 attacks on Israel, while around 240 people remain as hostages taken during that assault. Israel's subsequent campaign of airstrikes and ground operation in Gaza have killed more than 12,300 people, according to Gaza's Hamas-run health ministry.
When asked whether he's concerned about possible blowback over Trudeau's comments, Housefather said his response will be to explain … how supportive the prime minister has actually been on Israel since 2015, when Trudeau was first elected.
Housefather cited Canada's voting record at the UN as proof of the Trudeau government's support for Israel.
People are trying to read too much into one statement, versus an overall government approach, he said. When I explain that to Israelis, I think that will definitely help Israelis understand that Canada is with them as an ally.
Katie Simpson (new window) · CBC News ·