Home
Politics
City asks for help as asylum seekers add to shelter system strain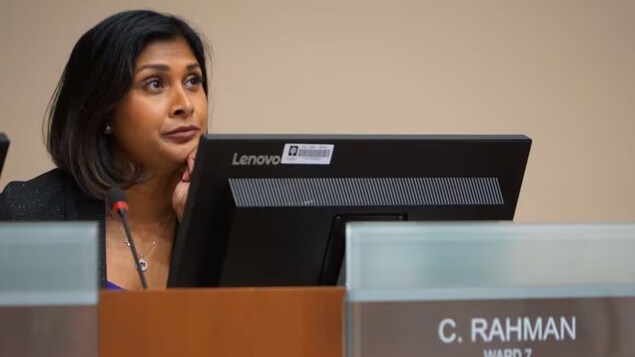 Letter calls on senior governments to step in as new arrivals add to shelter strain
The City of London is asking for help from senior governments to deal with an influx of asylum seekers and refugee claimants adding new pressures to an already strained shelter system. 
A letter signed by Mayor Josh Morgan and Ward 7 Coun. Corrine Rahman on the agenda for next week's committee of the whole meeting said they became aware in September that asylum seekers in greater numbers have been showing up at London shelters. 
The letter asks city staff to look into the issue to gather exact numbers, but Rahman said it's clear the number of new arrivals is significant enough that London shelters will need added resources. 
They're sleeping rough, they're staying at shelters and they're accessing community meals, and we need to do a better job of understanding their needs and addressing them, she said. 
Rahman said other Ontario cities, including Toronto and Hamilton, have seen a similar rise in refugee and asylum claimants seeking space at shelters. She said it appears some of the people seeking shelter space in London have been unable to find a bed elsewhere.
The increased demand for shelter space comes as London continues to respond to a growing housing and homelessness crisis, and is developing its own plan of hubs to provide emergency shelter beds and other services.
The letter to council asks that Morgan be requested to raise the issue with the federal government and the Association of Municipalities of Ontario. 
The letter also requests more funding for Mission Services and the Cross Cultural Learner Centre — two local organizations working to help the new arrivals — be sent to the Ontario government to allow the shelters to hire more staff. 
Tara Saunders of Mission Services confirmed to CBC News they are seeing an increase in visits from refugee claimants and asylum seekers. She said the  shelter will provide beds for anyone in need but also pointed out that refugee claimants and asylum seekers have unique needs that they are not entirely able to meet. 
We're not the experts here, this isn't where we are resourced, said Saunders. Our expertise is in housing. If you don't have a bed I don't think it matters what circumstances got you there. 
In addition to the Men's Mission on York Street, Mission Services operates the Rotholme Family Shelter on Stanley Street. To illustrate the demand for shelter beds, Saunders said on Oct. 23, a total of 30 per cent of the families at the Rothhome Family Shelter were refugees. On the same day, about 19 per cent of beds at the Men's Mission were being used by refugees. 
The letter is on the agenda for next week's strategic priorities and police committee meeting.
Andrew Lupton (new window) · CBC News