Home
Courts and Crime
Trials & Proceedings
Indigenous staff press ahead with discrimination lawsuit against on-reserve oil and gas agency
Lead plaintiff calls allegations 'disturbing'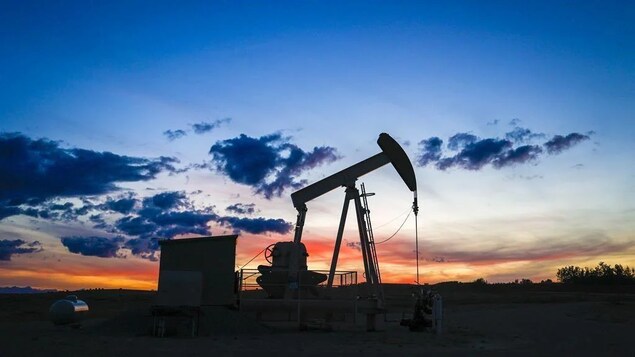 Brett Forester (new window) · CBC News
Indigenous civil servants are seeking Federal Court certification for a proposed class-action lawsuit alleging systemic racism and chronic toxicity at the Canadian government's on-reserve oil and gas agency.
The plaintiffs filed a batch of affidavits last month, detailing allegations of pervasive bullying, discrimination, harassment and intimidation at Indian Oil and Gas Canada (new window) (IOGC), located in Tsuut'ina Nation west of Calgary. 
Employees allege the agency's workplace was tarnished by sexual improprieties, unchecked abuses of power and widespread fear of reprisal, causing stalled careers, diminished self-worth and serious harm.
None of the allegations has been proven in court.
It's very disheartening to read these affidavits, said one of two lead plaintiffs, Letitia Wells, who is Blackfoot from the Kainai Nation in southern Alberta, also known as the Blood Tribe.
Proposed class actions must be approved by a judge before they can proceed, which is known as certification. IOGC, a special operating agency within Indigenous Services Canada, employs about 85 people who oversee fossil fuel extraction in First Nations communities.
Indigenous current and former employees and contractors would be potential class members, according to the statement of claim.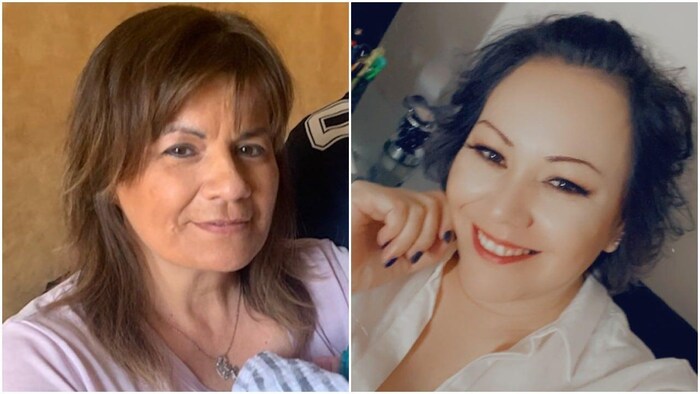 Wells worked there between 2015 and 2020, and is identified in her affidavit as an intergenerational residential school survivor, day school survivor, and a survivor of physical, sexual and domestic abuse.
She said she was retraumatized by one affidavit from Georgia Handel, who worked at IOGC for 29 years and is identified as a sister and colleague of the other lead plaintiff, Yvette Zentner.
The affidavit alleges that in the 1990s, IOGC hired a sex offender who was previously jailed for sexually assaulting his niece, a minor, to manage three Indigenous women, of whom one was a residential school survivor.
After the hiring, the trio was invited to a work-related meeting at a senior manager's home, where, the affidavit alleges, the man arrived and proceeded to describe the assault in graphic and explicit detail.
It takes a toll when you've had that kind of toxic and lawless leadership.​​​​​
The affidavit says all three were diagnosed with anxiety and were on prescription medication as a result of the incident. The man was eventually let go from IOGC for having sex with his assistant in an IOGC boardroom and in his van in the parking lot, the affidavit claims. 
It's a very, very disturbing affidavit. It took me many days to process that after reading it, said Wells.
It takes a toll when you've had that kind of toxic and lawless leadership.
The affidavits are intended to serve as examples of, without comprehensively stating, the problems alleged to pervade IOGC in hiring, retaining and advancing Indigenous employees, said Casey Churko, who is counsel for the plaintiffs.
Their place of employment, particularly in the government of Canada, should be a haven of safety, a place to be respected, honoured and to thrive, said Churko, with Napoli Shkolnik Canada.
And at Indian Oil and Gas, it was not.
Feds to challenge case
CBC News asked Indigenous Services Canada for either it or IOGC to comment but did not receive a statement by publishing time.
No defence has been filed yet. In an Oct. 23 letter to the court, Justice department lawyers say Canada intends to file a motion to strike based on jurisdictional grounds. 
The letter doesn't say what Ottawa wants struck or what those grounds are, only that Canada wants its motion argued at the same time as certification. 
Churko said he expects Canada will argue the court has no jurisdiction where employees have potential internal grievance processes they can pursue but Churko argued those procedures have already proved incapable of providing redress.
The lawsuit also named Indigenous Services Canada and Crown-Indigenous Relations and Northern Affairs when it was filed in 2021 (new window), but was since refocused with a dominoes theory approach, Churko said.
That means they'll aim to topple IOGC first and move on to the other departments if successful, as a lawsuit against the entire Canadian government for more than a century of discriminatory practices would be an extraordinarily ambitious undertaking, he said.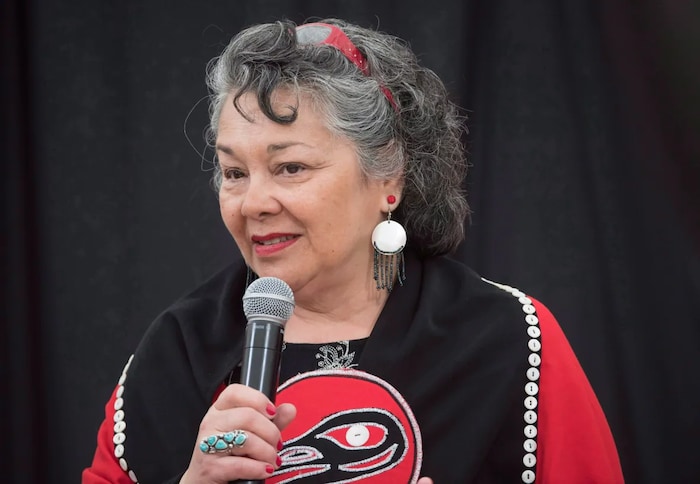 Joan Jack, who is Anishinaabe from Berens River First Nation in Manitoba and part of the Napoli Shkolnik legal team working on the file, explained the theory this way.
How do you eat a moose? One bite at a time, she said. 
We've got to start somewhere to achieve real justice for our people who want to serve this country within the bureaucracies this country has created — because we need them there.
Outside review found 'perception of a toxic workplace'
In her affidavit, Wells alleges incidents of sexual harassment and bullying, combined with with a lack of cultural competence and no trauma support, took a severe toll on her.
She alleges she was demoted and her contract not extended for speaking out against harassment and improper sexual advances she experienced from her superiors. She is nervous about stepping forth, but said things must improve for Indigenous staff.
Zentner, the other lead plaintiff, who is also Blackfoot, alleges she was denied career advancement due to systemically racist, unfair hiring practices for an 18-year span that ended in 2023, after she sued.
Her affidavit alleges IOGC hires non-Indigenous candidates for Indigenous-only jobs, sometimes over equally or more qualified Indigenous applicants, while retaliating against those who speak out.
Zentner filed an organizational review conducted in 2021 by Winnipeg-based consulting firm, TLS Enterprises, as supporting evidence. The firm reported staggering instances of racism and produced 78 recommendations to address the great divide and a perception of a toxic workplace plaguing the agency.
ABOUT THE AUTHOR
Brett Forester (new window) · Reporter
Brett Forester is a reporter with CBC Indigenous in Ottawa. He is a member of the Chippewas of Kettle and Stony Point First Nation in southern Ontario who previously worked as a journalist with the Aboriginal Peoples Television Network.