Home
Courts and Crime
Killing of alleged gang member in Winnipeg 'a wake-up call': Sikh youth organization leader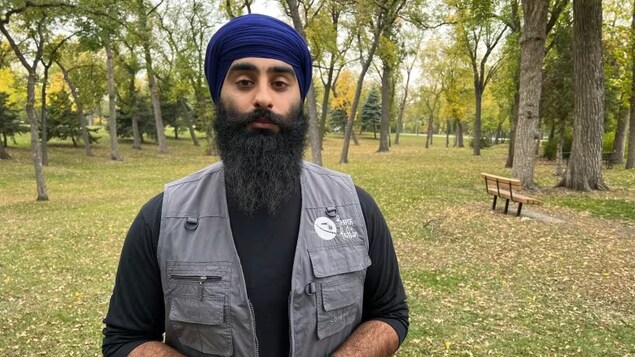 Punjabi community members shocked, confused after homicide amid diplomatic tensions with India
A Winnipeg Sikh youth organization says it's concerned about the possibility of gang activity in the city after the fatal shooting of a man who police in India allege was a notorious criminal there.
Sukhdool Singh Gill, 39, was found dead by police in a duplex on Hazelton Drive, in northwest Winnipeg, on the morning of Sept. 20.
His death came just two days after Prime Minister Justin Trudeau said there are credible allegations linking India (new window) to the death of Hardeep Singh Nijjar, a pro-Khalistan activist, in Surrey, B.C., in June.
There's obviously a lot of shock, there's a lot of confusion, said Rajbir Singh, who leads Misl Winnipeg, a Sikh youth organization.
Indo-Canadian gangs isn't something new. It's been going on for quite some time on the West Coast, in Ontario. However, this is the first time we've seen something like this in Winnipeg.
A person who lives near the home where Gill was killed told CBC they heard 11 gunshots right before officers discovered Gill's body.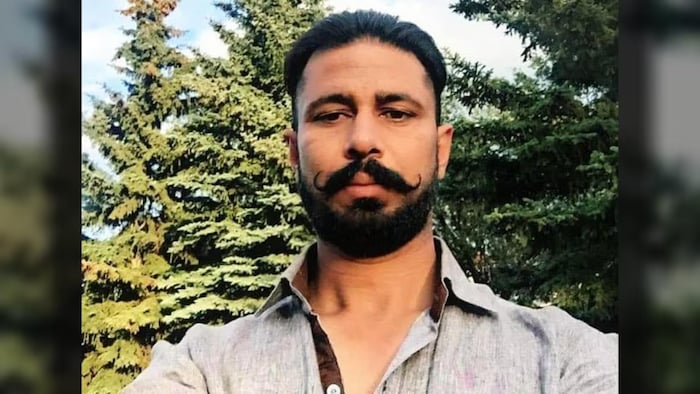 The area is home to a large population of Punjabi people, who have settled there to keep community connections and be close to a gurdwara, a Sikh place of worship, Singh said.
Gill, who went by the alias Sukha Duneke, was allegedly part of the Bambiha gang in India, according to police documents in that country. He was accused of extortion and arranging money for gang members to buy weapons, and his name was linked to murders in India.
An expert on conflict management in India said Gill was involved in a long-running feud with rival gangs.
He allegedly left India in 2017 after obtaining a passport illegally with the help of police.
Gulneet Singh Khurana, a former senior police superintendent in Moga — a district in India's Punjab state — told CBC the passport case was filed in 2022 after police got complaints about extortion calls and learned Gill was in Canada.
When we looked into the matter, we came to know he was in Canada, Khurana said in an interview translated from Hindi. When we verified the matter, we came to know that he had hidden facts and gone abroad.
Singh said no one here really knew of Gill, or the fact he was in Winnipeg, until his death.
He might've been known as a person by a very niche crowd, people who kind of keep up with the gang violence in India and outwards, said Singh. However, I can't say he was a prominent figure of the community.
Rival gangs claim responsibility
Rival gangs in India have claimed responsibility for Gill's death, including the Bishnoi gang, which took credit in a social media post, according to reports by Indian media.
However, a justice official in India is skeptical.
Shweta Shrimali is superintendent of Sabarmati Central Jail in India's Gujarat state, where gang leader Lawrence Bishnoi is being held.
Bishnoi has no social media access and no contact with anyone who could've made the post for him, according to Shrimali.
He has been in our jail the whole time and there is no relation of him with this, Shrimali told CBC in an interview translated from Hindi.
The week he was killed, Gill also appeared on a wanted list released via the social media platform X (new window) (formerly Twitter) by India's National Investigation Agency — a specialized counter-terrorism law enforcement agency.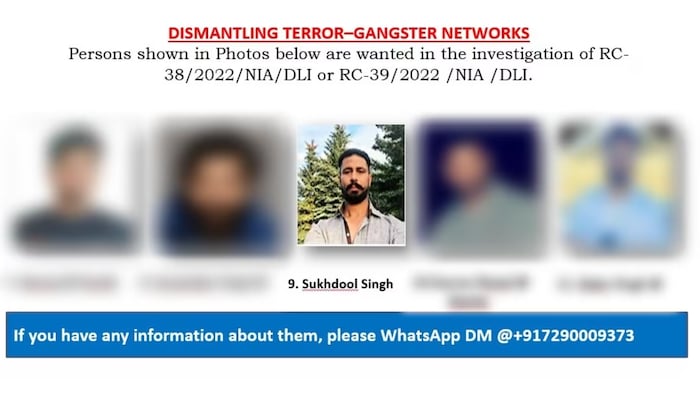 The general counsel for a U.S.-based group advocating for an independent Sikh state in India called Khalistan was named on that same list — but says he didn't know of Gill until he saw that list.
I have no information about his past, said Gurpatwant Singh Pannun, who is general counsel for Sikhs for Justice — a group that is banned in India and is accused of supporting violent extremism.
I have no information whether he worked in any Khalistan campaign or whether he was involved in violent activities, Pannun told CBC via Zoom.
He cautioned against coming to any conclusions until the investigation into Gill's death is complete.
Winnipeg police said investigators are looking into gang activity but haven't confirmed it was a factor in the case.
Gangs 'super fluid' in Canada: police officer
A B.C. police officer who previously worked with an anti-gang unit there says he's heard of the Bambiha gang through news sources in India, but it's difficult to say how much of a presence they have in Canada.
The gang field is pretty transient in nature — they go where they make profit, said Surrey Police Service Staff Sgt. Jag Khosa, who worked with the Combined Forces Special Enforcement Unit of B.C. to curb gang violence.
We've seen B.C. gangsters move to Alberta or Toronto or vice versa, even outside the country. So which group they represent, even that is super fluid, he said. We've seen people switch sides very quickly.
Singh, the Winnipeg Sikh youth leader, said Punjabi community members see Gill's homicide as a one-off. 
The Bambiha gang, which Gill has been linked to, has been in the news in India quite a bit, said Singh, pointing to the 2022 fatal shooting of Punjabi-language rapper and music producer Sidhu Moose Wala in India, which police said was the result of an inter-gang rivalry.
This kind of gang violence, we've always heard about it. But me personally, and a lot of the community members here, we did not know they had a presence here, said Singh.
Just the thought that this kind of scenario could even take place here, it's kind of a wake-up call that these kind of things may actually exist here.
Singh said his group is hopeful there will be no more violence, but his organization may have a role to play if there is.
If these kind of Punjabi gangs take a rise here, that kind of falls on the institutions in the Punjabi community like ourselves to kind of step forward, Singh said.
Sure, there are already people locked into that path, but there are definitely people you can keep away from them, he said.
There are people you can bring into the gurdwaras again. There are children you can educate for a better future. 
Josh Crabb (new window) · CBC News ·