Home
Politics
Why the Tseshaht First Nation will be celebrating on Truth and Reconciliation Day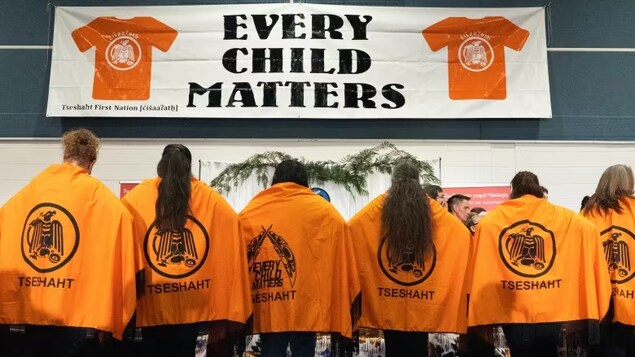 The First Nation on Vancouver Island marks 50 years since the closure of the Alberni Indian Residential School
For the Tseshaht First Nation, on Vancouver Island, National Truth and Reconciliation Day will be a day of celebration. 
This year marks 50 years since the Alberni Indian Residential School, which stood in the nation's community, closed. 
We're still here, and we're going to celebrate that, said Tseshaht First Nation elected chief councilor Wahmeesh (Ken Watts). 
The celebration will start at a hotel in the nearby city of Port Alberni, where the public can view a display of artwork by former students of the residential school (new window). 
The community will then walk the 4.5 kilometres to Tseshaht, for food, crafts and cultural activities. 
It will take place in a building that was once part of the residential school complex — and is now a community gym. 
Ken Watts's late father, George Watts, was one of the leaders who pushed to have the school shut down in 1973. 
Watts said he carries that legacy on his shoulders, and the community carries it with him.
We need to remember that survivors have been carrying this on their shoulders for decades. And so it's up to us as a next generation to carry it for them because they've had to carry this weight.
He said there's a lot of important work to do to seek justice for survivors, and to heal as a community — but celebrating is also a way to honour survivors, and the work of leaders like his father. 
Evidence of 17 potential unmarked graves, 67 student deaths 
Children from over 70 First Nations were forced to attend the institution, which operated for over 70 years. 
Earlier this year, the nation issued preliminary results of its search for unmarked graves and historical records. 
It found 17 potential unmarked graves, and records of 67 student deaths.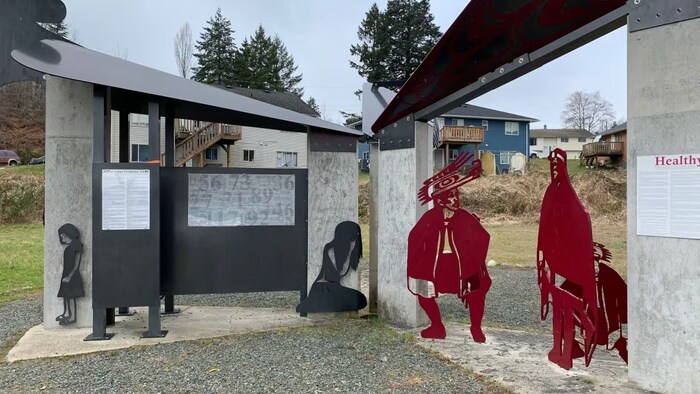 Bruce Lucas, from the Hesquiaht First Nation near Tofino, B.C., is a survivor of the school, and will be at Saturday's event. 
He had just turned 14 when it closed.
He remembers feeling elated that he could live with his parents again — but also sad that he would be separated from his friends, many of whom came from communities in northern B.C. 
When he returned to his parents, he requested bacon and eggs for breakfast — because at school he could smell the bacon cooking for the Catholic staff, but wasn't allowed to eat it. 
In the late days of the residential school, students would go by bus to the local public school to attend some classes. 
Lucas said a group of boys there noticed he was always hungry, and started saving food to give him.
Lucas lives in Port Alberni these days, and is often at Tseshaht where the building that housed the residential school gym still stands. 
That's the one place I was always happy, he said. 
He hopes Saturday's celebration will bring him more closure. 
Marking tragedy and celebrating resilience 
Judith Sayers did not attend the school, but her mother did, as well as many other family members.
Sayers is president of the Nuu-chah-nulth Tribal Council, which represents 14 First Nations on the west coast of Vancouver Island — including Tseshaht and Hesquiaht. 
She'll be at Saturday's celebration, thinking about her family members and all the children who endured trauma, but also about the resilience of her culture. 
It's a mix of emotions. 
I know the horror stories of the children that were burned in the furnace and those that were killed and buried, said Sayers. 
At the same time, [I'm] very happy that I didn't go to residential school and my kids didn't go to residential school.
While Sayers says there are still many barriers to overcome for Nuu-chah-nulth and other Indigenous people to overcome, a lot has been accomplished in the past 50 years.
We can teach our language and our schools now. We can do our songs and our dances without fear of any reprisals.
The songs and dances will be on full display at Saturday's celebration (new window), which is open to the public.
Kathryn Marlow (new window) · CBC News with files from On the Island, Wawmeesh Hamilton