Home
Politics
Canadian Sikh activist's murder has put a spotlight on India's little-known intelligence agency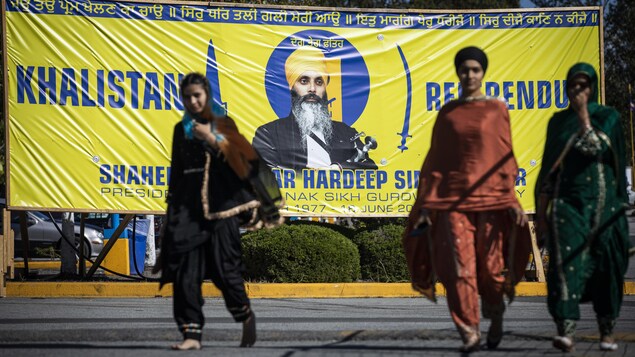 The Research and Analysis Wing (RAW) has been around since the 1960s but little is known about it
In the two weeks since the prime minister rose in Parliament to speak of credible allegations of a potential link between agents of the Government of India and the killing of a Canadian citizen, Hardeep Singh Nijjar, demands for more information and evidence have grown. 
Nijjar, a Canadian citizen, was fatally shot on June 18 outside the Guru Nanak Sikh Gurdwara in Surrey, B.C. He was a leader in the Sikh diaspora and activist calling for an independent Sikh homeland in northern India called Khalistan.
On Sept. 25, The Washington Post reported on a 90-second video (new window) which suggested the killing was a coordinated attack, involving at least three people and at least two vehicles. 
The accusations and speculation have put the spotlight on India's foreign intelligence agency — the Research and Analysis Wing (RAW) — a spy agency many Canadians have probably never heard of.
Foreign Affairs Minister Mélanie Joly said she had ordered (new window) a senior Indian diplomat, the head of RAW in Canada, to leave the country.
Until now, the spy agency was believed to operate primarily in South Asia. 
But some experts suggest, given the history of RAW and how it has shifted priorities through the years, it's not inconceivable that it was involved. 
---
Watch Adrienne Arsenault's report on India's Research and Analysis Wing Monday night on The National, at 10 p.m. on CBC TV, and on CBC Gem
---
If Trudeau's allegations are true, said Yogesh Joshi, a research fellow at the Institute of South Asian Studies of the National University of Singapore, it would not — it should not — be that surprising.  
Here's why observers are asking if RAW has changed tactics.
WATCH | Trudeau caused shockwaves when he made the allegations against India: 
Trudeau says 'credible allegations' link India to killing of Sikh leader in Canada
Prime Minister Justin Trudeau says any foreign government involvement in the killing of a Canadian citizen on Canadian soil is 'an unacceptable violation of our sovereignty.'
Born out of defeat
India's Research and Analysis Wing was created in 1968 by Indira Gandhi's administration. Until then, intelligence, both domestic and foreign, had been handled by the IB — the Intelligence Bureau. 
But following India's defeat in its 1962 border war with China, it was decided a full-fledged foreign intelligence-focused operation was needed. While initially focused on China, it quickly expanded to focus primarily on India's other main rival, Pakistan. 
According to the Council on Foreign Affairs (new window), the agency's mandate and powers have varied over the years, depending on the prime minister in power at the time, and not a lot is known about RAW's internal structure, budget or operations.
The CFA cites a 2007 book by a former RAW official, B. Ramen, in which he describes RAW's initial priorities as strengthening its capability for intelligence gathering on Pakistan and China and for covert action in Bangladesh.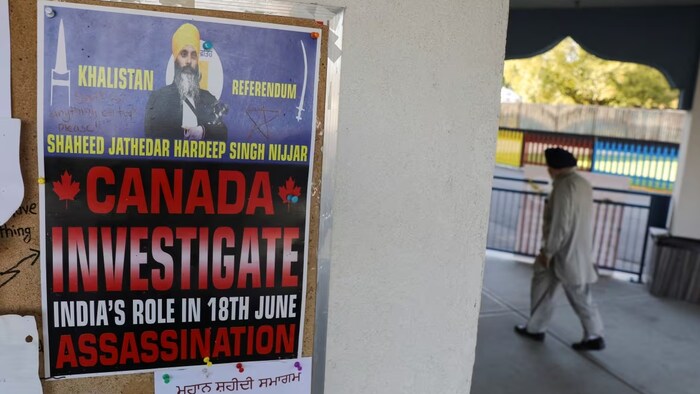 It's believed the CIA helped advise RAW in its early days of creation and even trained RAW agents in counterterrorism. 
RAW has also collaborated with Israel's Mossad, which is open about its killings of people in foreign countries, says Dheeraj Paramesha Chaya, author of India's Intelligence Culture and Strategic Surprises: Spying for South Block, the first academic look at RAW. While Chaya says RAW explored developing such capabilities after the 2008 Mumbai terror attacks (new window), even training with the Israelis, that was never put to use, he said.
They are more interested in getting more political action that involves people actually reforming and supporting the Indian cause, rather than getting them killed, he said. 
Until fairly recently, it was believed RAW still focused mostly on its own immediate region of South Asia — Bangladesh, Sri Lanka, Pakistan and Afghanistan. 
Joshi says he was surprised when he first heard it might be linked to a killing in a Western democracy, especially at a time when India is getting closer to those democracies, as a counter to China. 
Largely because we haven't seen that kind of intelligence operations from Indian intelligence agencies particularly beyond the region, beyond the immediate neighbourhood, he said. 
And also because there is generally a feeling that India exercises a lot of restraint in exercise of use of force.
WATCH | What's behind the Sikh separatist movement:
What is Khalistan? A look at the movement for an independent Sikh state
Some Sikhs have historically been seeking an independent Sikh homeland in northern India called Khalistan. Experts say the history of the movement is complex, emotional and evolving.
Shift in focus
But Joshi says there have been recent signs that RAW's reach has expanded, and that India has in recent years made clear its shift in policy in terms of using force on the international stage to go after what it might deem to be terrorists.
In February 2021, at a UN meeting convened to discuss the legality of pre-emptive self defence, India's ambassador, Nagaraj Naidu Kakanur, argued that Article 51 of the UN Charter is not confined to self-defence in response to attacks of states only. The right of self-defence applies also to attacks by non-state actors, he said, referring to organizations or individuals not affiliated with, directed by, or funded through a government.
India has long accused Canada of harbouring extremists, saying Sikh separatists in this country interfere in domestic affairs in India.
Kakanur also talked about how the source of the attack is irrelevant to the right of self-defence, saying, Non-state actors such as terrorist groups often attack states from remote locations within other host states, using the sovereignty of that state as a smokescreen. 
WATCH | India's ambassador speaks of the UN Charter's position on pre-emptive self-defence:
India's ambassador to the UN discusses pre-emptive self-defence
Nagaraj Naidu Kakanur, India's ambassador to the United Nations, laid out his country's position on pre-emptive self defence during a discussion in February 2021.
At a briefing Sept. 21, Indian Ministry of External Affairs spokesperson Arindam Bagchi said, Clearly we would expect better steps by the Canadian authorities on our very significant concerns about terrorism, about security of our diplomats, of Indian community and overall anti-India activities that are being operated or given a safe haven in Canada. 
It's all an indication, Joshi says, that India's motivations have shifted. 
As a rising power, especially in the early 2000 and mid 2010s, India looked at projecting itself as a responsible partner. It wanted to gain the respect of the world, he said. And it would not be very unconventional for a rising power to also want to be feared. 
Joshi says the current government of Narendra Modi has increased RAW's funding, and points out that Modi's national security advisor is a former spy. 
So there can be bureaucratic changes which might also suggest that there is greater leeway for intelligence operations now. 
And Modi, Joshi says, has nothing to lose domestically, where he remains very popular.  
Even India's Sikhs, who live primarily in the Punjab region, do not share a desire for a separate state, he says. 
According to Pew Research Center data published in 2021 (new window), a near-universal share of Sikhs say they are very proud to be Indian (95 per cent), and the vast majority (70 per cent) say a person who disrespects India cannot be a Sikh.  
WATCH | Reaction from Punjab, where many reject the idea of Sikh separtism: 
Why Sikhs in India fear Khalistan support is being exaggerated
On the streets of Punjab, many Sikhs reject the idea of a separate Khalistan and fear the idea is being exaggerated on social media. CBC's South Asia correspondent Salimah Shivji breaks down why.
Not part of its MO, says expert
Chaya, who is also a lecturer in intelligence, policing and security at the Department of Criminology at the University of Hull in the U.K., sees it differently, saying extrajudicial killings are simply not part of RAW's modus operandi. 
They do not go about killing people, he said. 
Historically, they've not done it because there's been a lot of political reticence towards such kind of actions. And I don't believe that overnight you can develop such a capability, especially in the Western capital.
Chaya says even if Nijjar was deemed a terrorist by India and criticized India from afar, the government would not have targeted him. 
I can assure you that the intelligence agencies are not going to do something that the Chinese or Russians do, because for them, they know as an organization it is not going to bode well for them once they start to go down that path.
But RAW has been linked to operations against supporters of Khalistan in Pakistan, Joshi points out. 
In fact, RAW opened up specific projects to counter Sikh separatists who were based in Pakistan in the 1980s and 1990s, he said. 
"But we hadn't seen that much political license and operational leeway, especially in conducting such targeted killings beyond the region."
Chaya says he needs concrete evidence — not what he calls generic analysis by U.S. or Canadian intelligence — linking RAW to Nijjar's death. 
Only then can I be able to say that yes, indeed ... Indian intelligence agencies have made a significant shift in how they used to operate. And now we need to start to look at Indian intelligence agencies through a different light, he said. 
WATCH | Joly calls the allegations against India 'troubling':
Canada expels Indian diplomat as it investigates death of Sikh leader
Foreign Affairs Minister Melanie Joly says allegations that an agent connected to the Indian government was behind the death of Canadian citizen Hardeep Singh Nijjar are 'troubling' and 'completely unacceptable' if true.
Little oversight
Unlike the CIA in the U.S. or CSIS in Canada, which operate at arm's length from their respective governments, RAW reports directly to India's prime minister. There is no Parliamentary oversight. 
If Nijjar's killing was ever proven to have been the work of RAW, it could have implications for those closest to the prime minister or his office. 
Chaya says even though RAW operates with a certain level of autonomy, any directive to assassinate someone would have to come from the prime minister. 
War of narratives
But proving those allegations is unlikely, says Joshi. 
Until and unless India cooperates with the inquiry, it would be very difficult to pin down these charges, he said. It's a war of narratives at the end of the day. And the war of narratives is very difficult to come to a conclusion. 
Chaya says, knowing how Indian intelligence works, it will be virtually impossible to ever pin it on them. 
I don't think that, even if the Indian intelligence was involved in this, that the Indian diplomat in Ottawa would be so stupid to use his communication lines back to India — unsecure communication lines back to India — that they could easily be intercepted by the Canadian intelligence. That is pretty fantastic to me, he said.
So none of this actually sticks. 
Stephanie Hogan (new window) · CBC News