Home
Politics
B.C. businesses reliant on trade with India express worry as diplomatic divide deepens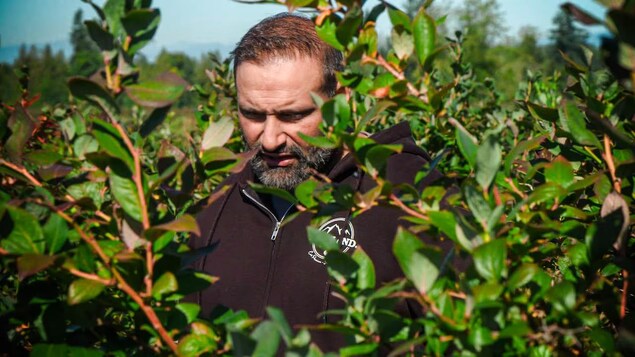 'This is our livelihood,' says exporter Vivek Dhume
Some B.C. business owners who sell their products to India say they are worried about the future of their livelihoods as diplomatic relations break down between Canada and the Indian government.
Sunny Brar, a farmer in Langley, B.C., said he is trying to determine a way forward with his 40-acre blueberry farm. 
It's very scary, said Brar.
Local sales were slumping so for the first time earlier this year, Brar says he successfully sold about 10 per cent of his fresh blueberry yield to India.
It's an avenue he'd like to continue pursuing.
But with tensions rising between Canada and India ever since Prime Minister Justin Trudeau accused the Indian government of being involved in the killing of a Surrey Sikh activist, he's worried it could affect next year's sales.
Is our investment ... is it dead in the water or is it going to be something that can, you know, grow further? he says, adding he needs to start pruning his shrubs accordingly if he continues with plans to sell and ship more fresh blueberries.
Brar's exporting endeavour took years of groundwork.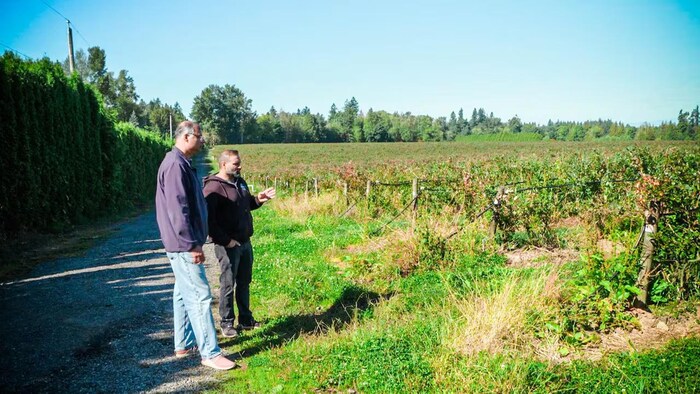 He collaborated with the owners of supply chain management company and exporter, Fruitsy, who says much of their business relies entirely on Indian demand of Canadian fruit.
India has other options. So as a business out of Canada we are worried ... they would say, 'It's fine, we'll find some other regions,' says co-founder Vivek Dhume. But for us, this is our livelihood.
Dhume says it's left him worried and confused what to tell the farmers he works with about the upcoming year. 
Bad timing for political spat
India is B.C.'s fifth largest trade partner, according to statistics from the B.C. government.
In 2022, Canada imported and exported a record number of goods and services between the two countries worth nearly $20 billion.
Analysts like Carlo Dade of the Canada West Foundation say the political showdown couldn't have come at a worse time as trade negotiations between the two countries under the Indo-Pacific strategy were getting underway.
Trade Minister Mary Ng cancelled a much touted trade mission to India planned for October just prior to the prime minister's bombshell announcement.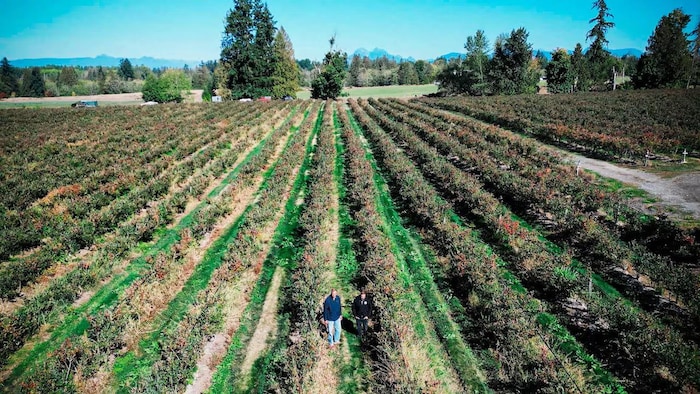 Dade says while neither the trade negotiations nor trade mission were expected to generate immediate trade dollars, industries count on it to secure and clear trade paths without sudden government restrictions.
Now there's more uncertainty, but he predicts trade will persist much like it did when ties between Canada and China broke down several years ago.
When the relationship was at its all-time low, trade continued to grow, he said, noting trade is expected to continue growing as long as neither country implements any sanctions or embargoes.
If you have a product that others want and you're selling it at a good price, it finds its way to the market.
'Very, very disappointed'
The Surrey Board of Trade is hoping that will be the case.
CEO Anita Huberman says she's been working with her team to build ties with India since their first trade mission in 2011 and were very, very disappointed by how the politics have unfolded.
When India suspended visa services in Canada, she says businesses instantly took a hit.
We know when we have to do business in any country you have to go on the ground in order to develop those relationships, she says.
But she says her organization isn't giving up. 
She and others hope both governments can find a positive path forward soon so no one else is caught in the tension.
Lien Yeung (new window) · CBC News ·