Home
Economy
Canada's economy was flat in July, new GDP numbers from Statistics Canada show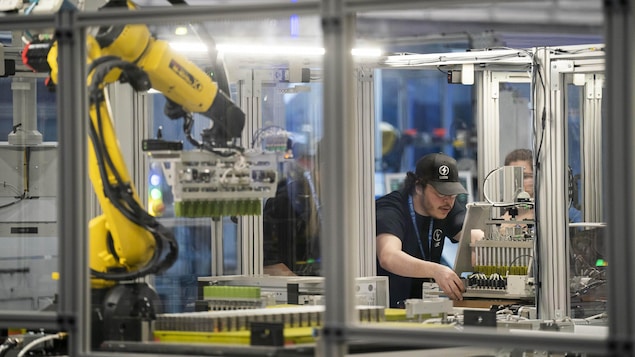 Weaker performance than expected
Canada's gross domestic product was essentially unchanged in July, as the service sector expanded slightly while goods-producing industries shrank.
Statistics Canada reported Friday that the total value of Canada's entire economy was essentially unchanged during the month, with zero per cent growth. Economists had been expecting a slight expansion of about 0.1 per cent.
The manufacturing sector shrank by 1.5 per cent, its biggest contraction in more than two years.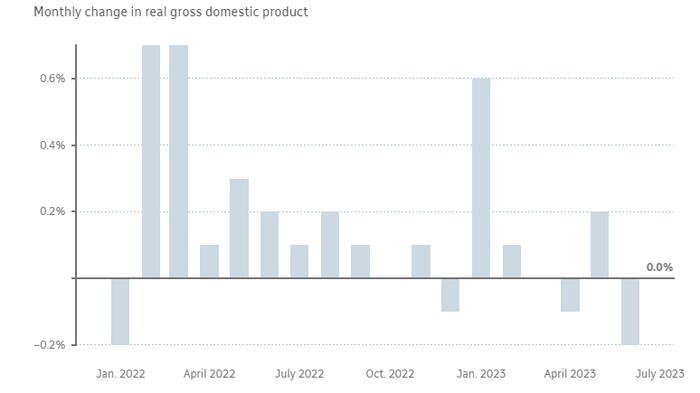 Agriculture and forestry, transportation and warehousing, retail and professional services also shrank.
On the positive side of the ledger, the biggest source of strength was the mining and oil and gas sector, which bounced back after experiencing declines in June due to forest fires. Mining and quarrying grew by 4.2 per cent, while oil and gas extraction rose 1.5 per cent.
The GDP number for July was weaker than economists were expecting, and the early indicators for August look similar, with preliminary numbers showing a 0.1 per cent expansion. That's less than the 0.2 per cent that had been expected.
The latest data suggest that the third quarter is seeing little to no growth in the economy, said Royce Mendes, an economist with Desjardins. The slowing in the economy should give central bankers confidence that their medicine is slowly working ...  As a result, we continue to expect that the Bank of Canada will remain on the sidelines for the rest of this year.
Pete Evans (new window) · CBC News