Home
Politics
After Parliament's humiliation, Canada has to reckon with its past treatment of Nazis, experts say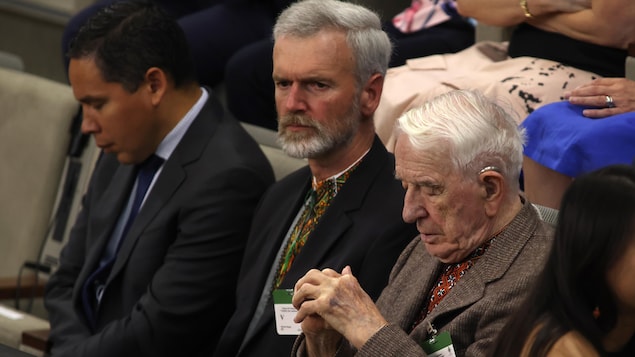 This country doesn't have a stellar track record when it comes to tracking Nazis, historians say
Prime Minister Justin Trudeau has called the decision to invite an elderly Ukrainian Second World War veteran who fought for Nazi Germany an egregious error that deeply embarrassed Parliament and Canada. On Wednesday, he offered what he called unreserved apologies on Canada's behalf for the hurt it caused.
Many experts say they're skeptical about the prospect of Canada's political leaders and institutions learning something from the now-infamous episode that capped President Volodymyr Zelenskyy's trip to Canada.
Many historians will tell you that what we've witnessed over the last several days is history coming back to bite Canada — specifically over its refusal down the decades to acknowledge or own up to the decisions that allowed Yaroslav Hunka, who served with the 14th Waffen Grenadier Division of the SS (1st Galician), to immigrate to Canada in the 1950s.
(The unit is also known as the 1st Division of the Ukrainian National Army, and its veterans are, in some parts of Ukrainian society, considered heroes who fought for their country's freedom from Soviet Russia).
There was a reckoning of sorts in Canada during the 1980s. A public inquiry, headed by Justice Jules Deschênes, attempted to determine if Nazi war criminals and sympathizers ended up making this country their home and, if so, how many there were.
The Galician division featured prominently in that investigation. Jewish groups, notably the Nazi-hunting Simon Wiesenthal Center, gave the inquiry a list of 217 former members of the unit who apparently had immigrated to Canada. (The Deschênes commission concluded that 86 per cent of those named never landed in Canada and no prima facie case has been established against the 16 under suspicion.)
Then, as now, there was a furious, emotional public debate. It seems to have been forgotten today, except by the groups most directly affected.
Should ignorance be a defence?
Trudeau, in his apology, said everyone in the House of Commons regretted deeply having stood and clapped even though we did so unaware of the context.
The old phrase ignorance is no excuse under the law might be modified in this instance to include the word history.
After almost eight decades, it would be easy to chalk this up to a history-challenged staffer working somewhere within the labyrinth of the House of Commons, or to failure on the part the now-former speaker Anthony Rota — someone simply ignorant of the complexities and grievances.
That may well be part of the political calculation. With Rota gone and with the prime minister having apologized, the reflex may be to rebury the past and carry on to the next political crisis.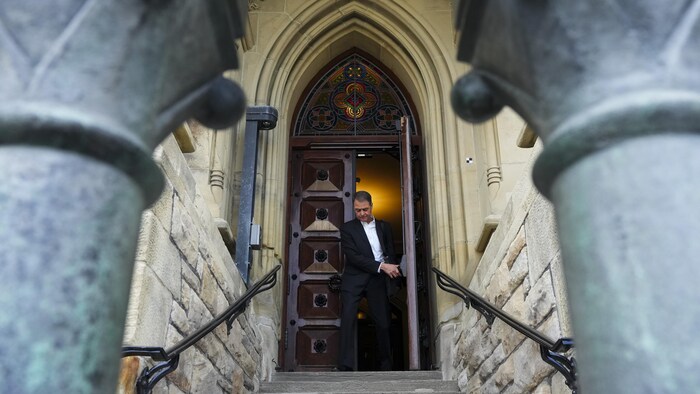 But one war crimes researcher and historian says the international stakes, given Russia's use of the event for propaganda, make a thorough investigation — and public airing — indispensable. 
I think the Canadian government owes it to itself to determine how on earth this thing happened, said Efraim Zuroff, a director at the Simon Wiesenthal Center's Israel office and a specialist in Nazi war crimes in Eastern Europe.
It's not just about how such an invitation was extended. It's also about the airbrushing of history — Rota's carefully worded tribute mentioned Hunka having fought against Russia, as though Moscow had been the enemy at the time.
People are so ignorant [of] that history, it's pathetic, said Zuroff. People suffer from such ignorance when it comes to the Holocaust and other things as well ... And it's a complicated subject. It took place in many different countries and played out to a certain extent in different ways.
A list of 252 suspected Nazis and collaborators
Aside from the list involving the Galicia division, Zuroff has personally submitted to the Canadian government another 252 names of other suspected Nazis — or Nazi collaborators — from Eastern European countries other than Ukraine who are believed to have come to Canada. Out of that entire list, only one individual was ever charged.
Following the Deschênes commission's report, the Criminal Code of Canada was amended to make it easier to go after suspected Nazi war criminals.
Much of that work came to a screeching halt with the failed prosecution of Imre Finta, a former Hungarian police commander who was accused of organizing the deportation of over 8,000 Jews to Nazi death camps. He was acquitted on the defence that he was following the orders of a superior.
Zuroff said the Canadian courts that accepted that verdict are the only ones in the world that recognize that legal defence — and consequently, no one else has been prosecuted. Since that case was tried in 1990, Canada opted to go after war criminals through the immigration system.
Any meaningful reflection on the Hunka tribute must include an examination of how Canada has dealt with these cases, Zuroff added.
WATCH: Trudeau apologizes on Parliament's behalf
Trudeau apologizes on behalf of Parliament for tribute to member of Nazi unit
Prime Minister Justin Trudeau addressed Parliament to apologize for MPs honouring Yaroslav Hunka, a Ukrainian who fought with the Nazis, adding it was a 'terrible mistake.'
Beyond the legal context, a leading scholar at the University of Ottawa, history professor Jan Grabowski, said the country needs to acknowledge how people like Hunka — who fought with the Nazis for what he hoped would be Ukrainian independence — got into Canada in the first place.
Britain and countries like Italy, where some members of the Galicia division ended up, were eager in the late 1940s to be rid of refugees and surrendered soldiers. Canada willingly accepted them and by 1950 had made a special accommodation for Ukrainians.
According to the Deschênes report, the prevailing feeling in the government at the time was that these former soldiers should be subject to special security screening, but should not be rejected on the grounds of their service in the German army.
A Cold War shift in mentality
The context of the time, said Grabokski, is crucial, because when the Cold War began, Canadians shifted to a totally different frame of mind.  
Anti-communists were prized above everything else, he said. So we need to understand that this was a totally different political situation and most of the time, the Canadian authorities knew that they were letting in people who were allies of Hitler. But it was not enough, let's say, to make them hesitate.
The B'nai Brith demanded this week that Ottawa take this opportunity to finally open all Holocaust-related records to the public, including the second part of the Deschênes commission's report, which has been kept secret for almost 40 years.
Instead of reflection, though, Canadians might be in line for more political theatre.
In the House of Commons, Opposition leader Pierre Poilievre pointed the finger at the security, intelligence and diplomatic agencies that could have and should have vetted all individuals who were present and recognized last Friday in the House of Commons.
Trudeau described the proposal as a grievous attack on the rights and privileges of parliamentarians, who should be trusted to know who their guests should be.
Late Wednesday. Conservative MP Stephanie Kusie, a former diplomat, indicated that she'll ask a House of Commons committee to investigate how the embarrassment happened and proposed a list of witnesses, including security agencies and foreign affairs protocol people.
Curiously, the proposal did not include calling the former speaker or his staff — the people who might be able to shed the most light on how the invitation to Hunka came about.
Murray Brewster (new window) · CBC News