Home
Environment
Rise of solar energy, electric vehicle sales gives hope for climate goals, report says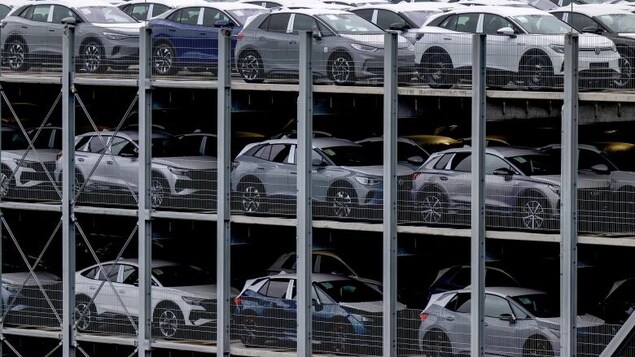 IEA says no new oil, coal projects needed as fossil fuel demand to peak this decade
The rapid growth of clean energy technologies such as electric cars and solar energy could mean it's possible to keep global warming to the international target of 1.5-degrees Celsius, according to a new report.
The report, published Tuesday by the Paris-based International Energy Agency, projects that demand for coal, oil and natural gas will all peak this decade even without any new climate policies — and, as such, there is no need for investment in new fossil fuel projects.
That's even as global carbon dioxide emissions from the energy sector reached a new record high, one per cent above their pre-pandemic level.
Fatih Birol, executive director of the IEA, said Tuesday that the pathway to the 1.5-degree Paris agreement target is narrowing on one hand, but on the other, the "spectacular increase in clean energy is keeping the door still open.'' 
Solar power capacity increased nearly 50 per cent in the last two years and electric car sales increased by 240 per cent, the report found.
The global climate continues to change at a frightening speed, Birol said at an online news conference, but added, We see that there are legitimate reasons to be hopeful. Mainly, we are seeing that a new clean energy economy is emerging around the world.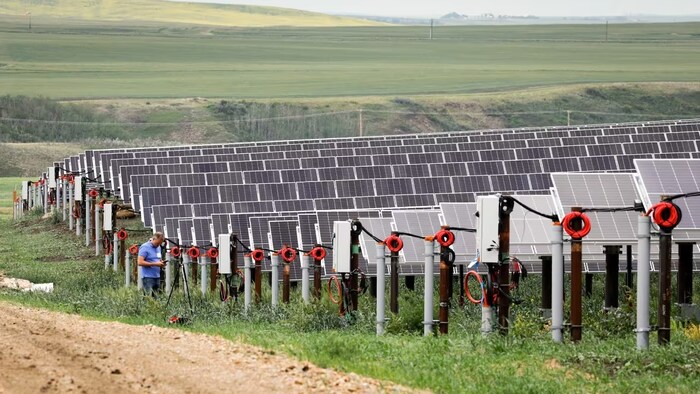 Canada 'can't afford' more fossil fuel expansion
The report shows Canada needs to move quickly to implement its promised policies on clean electricity and an oil and gas emissions cap, said Janetta McKenzie, senior analyst of oil and gas at the Calgary-based Pembina Institute.
It's not just about bending the curve on global emissions — that is obviously first and foremost — but it's also about setting Canada up to thrive in a net-zero economy, she said in an interview.
As the energy marketplace shifts globally, Canada needs to keep up because our trading partners will start making long-term purchasing decisions based on what their own climate targets are and how they're going to meet those.
She said the policies in Alberta, which have put a pause on renewable energy projects, are out of step with global climate goals. 
McKenzie noted the report stressed that failure to slash emissions would make achieving the 1.5-degrees Celsius goal dependent on a massive deployment of carbon removal technologies, which are expensive and unproven at scale.
In 2022, carbon dioxide emissions from the energy sector reached a new record of 37 gigatons.
Instead of starting to fall as envisaged in our 2021 report, demand for fossil fuel has increased, the report said, pointing to Russia's invasion of Ukraine as well as lack of investments in supply chains for clean energy for the growth in dirty fuels.
Renewable power needs to triple
According to the report, renewable power needs to triple by 2030, the sale of EVs needs to rise much more sharply and methane emissions from the energy sector needs to fall by 75 per cent if global warming is to be curbed to the Paris Agreement goal. 
Investments in climate action also need to rise, from $1.8 trillion in 2023 to $4.5 trillion annually by the early 2030s, the report said.
Environmental Defence, a Canadian advocacy organization, said federal and provincial governments must stop approving new fossil fuel projects — and close some oil and gas fields early. 
We can't afford any more fossil fuel expansion, nor can we afford to rely on speculative technologies, like carbon capture, that have a long history of failure, the group said in a statement.
WATCH | Canada's climate commitments questioned:
Canadian climate commitments scrutinized at UN climate summit
As countries call for more urgent action on fossil fuel emissions, Canada was called out for expansion of fossil fuel production in the last year. Canada defended its record, pointing to the coming emissions cap of the country's oil and gas sector.
Benjamin Shingler (new window) · CBC News