Home
Politics
Senior Liberals join calls for Speaker to resign over inviting Ukrainian soldier with Nazi ties to Parliament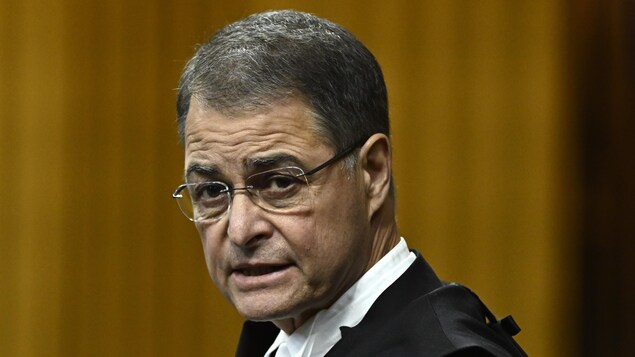 'I think it's time for him to do the honourable thing,' Liberal cabinet minister Karina Gould says
While House of Commons Speaker Anthony Rota has so far resisted calls to resign his post over a tribute to a constituent who fought with a Nazi unit, he lost the support of some key Liberal cabinet ministers on Tuesday — a development that makes his position increasingly tenuous.
On Friday, Rota invited 98-year-old Yaroslav Hunka to sit in the parliamentary gallery for Ukrainian President Volodymyr Zelenskyy's address to Parliament.
Over the weekend, it emerged that Hunka was part of the First Ukrainian Division, also known as the Waffen-SS Galicia Division or the SS 14th Waffen Division, a voluntary unit that was under the command of the Nazis.
Rota has apologized for inviting the North Bay, Ont., resident to be part of the festivities.
But Rota had also recognized Hunka as a Canadian hero and prompted a standing ovation — a series of events that has led to outrage from Jewish rights groups, the Polish government, Second World War veterans and others.
It's not enough for Rota to apologize, according to some members of Prime Minister Justin Trudeau's cabinet, who say the embarrassing event demands that the Liberal Speaker step away.
What happened on Friday is completely unacceptable. It was an embarrassment to the House and Canadians. I think the Speaker should listen to members of the House and step down, Foreign Affairs Minister Mélanie Joly told reporters on Tuesday. I don't think there's any alternative.
Joly also said she's spoken to her Ukrainian counterpart about the incident, which has had global reverberations (new window).
WATCH | How MPs ended up honouring veteran of Nazi unit: 
How MPs ended up honouring veteran of Nazi unit
How did a Ukrainian veteran who fought for a Nazi unit during the Second World War end up being honoured inside the House of Commons? CBC's John Paul Tasker breaks down the damage caused by Speaker Anthony Rota's invitation and whether it could lead to his resignation.
Government House Leader Karina Gould said Rota's lack of judgment in issuing the invitation demands he step down from the position, which he's held since 2019.
Given what happened on Friday, given the fact that Mr. Rota decided to invite an individual who fought with the Waffen-SS — and not only invite him, but recognize in the gallery without informing either the government or the Ukrainian delegation or any parliamentarian that he was going to do this — I can't see, based on the conversations I've had, that he will continue to have the support of Liberal MPs, Gould said.
I think it's time for him to do the honourable thing, she said.
Prime Minister Justin Trudeau stopped short of saying Rota should resign but he made it clear where he stands.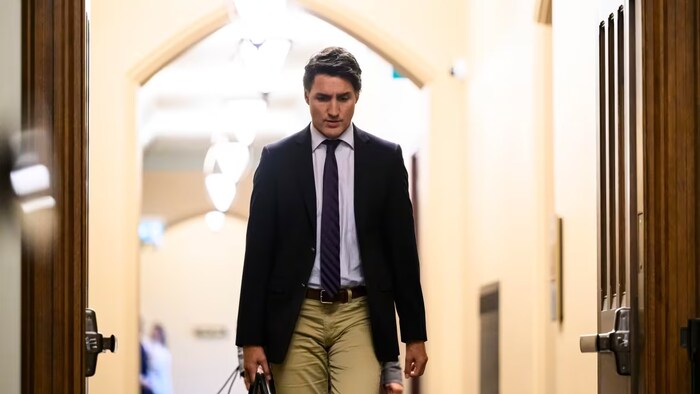 This was deeply embarrassing for the House and for Canada. It is a good thing that Speaker Rota apologized personally and I am sure he is reflecting now on how to ensure the dignity of the House going forward, Trudeau said.
Rota is expected to hold a meeting with the government and opposition House leaders at noon on Tuesday.
Conservative Leader Pierre Poilievre has also added his voice to the chorus of politicians demanding Rota leave.
While the NDP and Bloc Québécois said on Monday that Rota needed to go, Poilievre and Conservative MPs spent the day blaming Trudeau for Hunka's presence in Parliament.
Rota has said he was personally responsible for inviting Hunka. A spokesperson for Rota has said the Speaker's guest list was not shared with the Prime Minister's Office or any of the other parties.
WATCH | Mélanie Joly says Rota should step down as Speaker:
Mélanie Joly says Rota should step down as Speaker
Foreign Affairs Minister Mélanie Joly says House Speaker Anthony Rota's decision to honour Ukrainian who fought for a Nazi unit was 'completely unacceptable.'
Rota's picks to be in the gallery were sent to the House of Commons protocol office and the confirmed list of attendees was then shared with corporate security, which is partly responsible for security in the parliamentary precinct, including the Commons chamber in West Block.
Trudeau (and his Liberal Speaker) have brought shame on Canada, Poilievre said in a social media post.
The Liberal Speaker will have to resign. But that does not excuse Justin Trudeau's failure to have his massive diplomatic and intelligence apparatus vet and prevent honouring a Nazi, Poilievre said.
John Paul Tasker (new window) · CBC News