Home
Politics
Russia blasts Canada over 'outrageous' war veteran reception in Parliament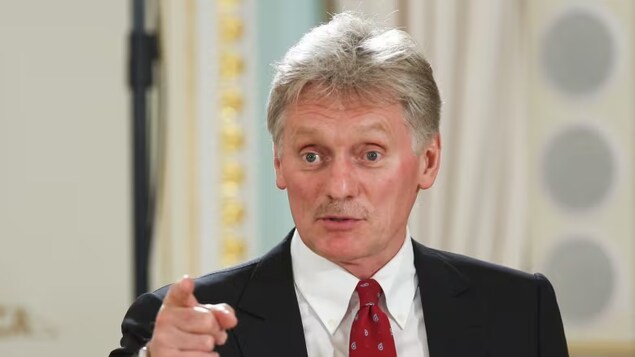 Kremlin spokesperson Dmitry Peskov took aim at the celebration for WW II veteran Yaroslav Hunka
The Kremlin said on Monday it was outrageous that a Ukrainian man who served in one of Adolf Hitler's Waffen SS units during the Second World War had been presented to Canada's Parliament last week as a hero.
Yaroslav Hunka, 98, received two standing ovations from Canadian lawmakers during a visit by Ukrainian President Volodymyr Zelenskyy. The speaker of Canada's Parliament has since apologized to Jewish groups for the incident.
Kremlin spokesperson Dmitry Peskov said the episode showed a careless disregard for historical truth, and that the memory of Nazi crimes must be preserved.
Such sloppiness of memory is outrageous, Peskov told reporters. Many Western countries, including Canada, have raised a young generation that does not know who fought whom or what happened during the Second World War. And they know nothing about the threat of fascism.
WATCH l Opposition asking how mistaken invite came about:
House Speaker apologizes for honouring Ukrainian who fought with Nazi unit
House Speaker Anthony Rota has apologized after arranging for a Ukrainian constituent to be honoured by MPs during President Volodymyr Zelenskyy's visit. Yaroslav Hunka fought for a Nazi unit during the Second World War.
Speaker Anthony Rota introduced Hunka as a Ukrainian Canadian war veteran from the Second World War who fought for Ukrainian independence against the Russiansand a Ukrainian hero and a Canadian hero.
During the Second World War, when Ukraine was a part of the Soviet Union, some Ukrainian nationalists joined Nazi units because they saw the Germans as liberators from Soviet oppression.
Jewish rights group demands apology
Hunka served in the Second World War as a member of the 14th Waffen Grenadier Division of the SS, according to the Friends of Simon Wiesenthal Center, a Jewish human rights group that demanded and received an apology from Rota.
I have subsequently become aware of more information which causes me to regret my decision to [honour Hunka]. I wish to make clear that no one, including fellow parliamentarians and the Ukraine delegation, was aware of my intention or of my remarks before I delivered them, Rota said.
I particularly want to extend my deepest apologies to Jewish communities in Canada and around the world, he added.
The episode plays into the narrative promoted by Russian President Vladimir Putin that he sent his army into Ukraine last year to demilitarize and de-Nazify the country, a European democracy whose Jewish president lost family members in the Holocaust.
Peskov told reporters that Russia was waging an irreconcilable fight against fascism that was trying to find its feet in the centre of Europe, in Ukraine.
Thomson Reuters with files from CBC News