Home
Politics
Canada's cyber intelligence agency warns of potential attacks during Zelenskyy's visit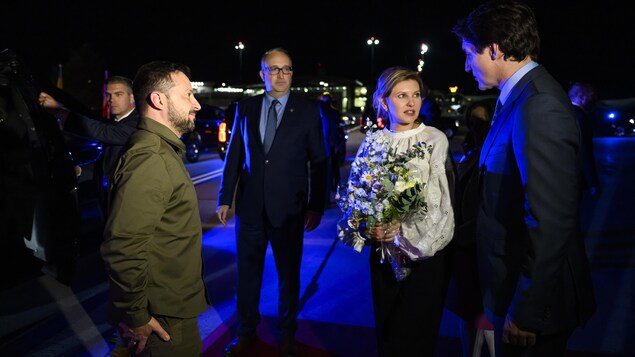 CSE has previously warned that Russian actors looking to disrupt critical services 'for psychological impact'
Canada's electronic intelligence agency is warning the Canadian cyber community — especially operators of government and critical infrastructure websites — to be vigilant as Ukrainian President Volodymyr Zelenskyy visits the country.
We have observed that it's not uncommon to see increased distributed denial of service (DDoS) campaigns against NATO countries that support Ukraine, or host visits from Ukrainian government officials, said a warning from the Communications Security Establishment Friday morning.
The Government of Canada, like every other government and private-sector organization in the world, is subject to ongoing and persistent cyberthreats.
Zelenskyy touched down in Ottawa late Thursday for a two-day visit which will see him address Parliament before heading to Toronto for a meeting with the business community.
It's expected Ottawa will announce further military and social assistance while Zelenskyy is in the country.
The Communications Security Establishment, which is in charge of providing government Canadian signals intelligence and cyber security, has been making similar warnings since the onset of the Russian invasion of Ukraine last year.
Earlier this summer it warned that Russia-aligned non-state threat actors will likely continue their attempts to compromise the country's oil and gas sector until the war in Ukraine ends.
We assess that the intent of this activity is very likely to disrupt critical services for psychological impact, ultimately to weaken Canadian support for Ukraine, it said in a June threat assessment.
Pro-Russian hackers have taken credit for knocking Canadian government websites offline in the past, including the page for Prime Minister Justin Trudeau's office.
 In case anyone was wondering, Russia being able to bring down an official government of Canada web page for a few hours is in no way going to dissuade us from our unshakable support of Ukraine, Trudeau said at the time. 
Catharine Tunney (new window) · CBC News