Home
Politics
Canada's climate commitments called into question on world stage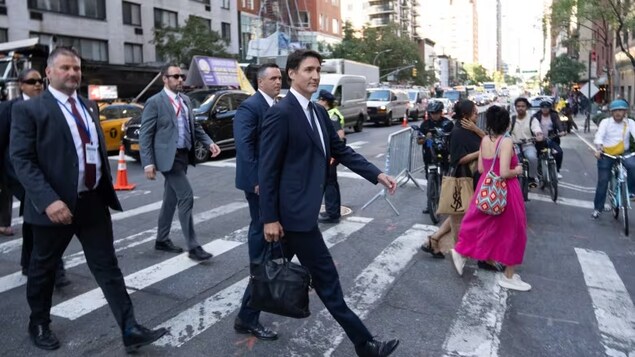 Trudeau promises cap on emissions from oil and gas industry, but offers few details
Under the spotlight of the United Nations this week, Prime Minister Justin Trudeau pledged to put in place a cap on  emissions from the oil and gas industry in 2023 as part of broader efforts to fight climate change.
He told the assembly that his government would continue to increase our ambition at every level.
By the end of this year, we will be announcing our framework to cap emissions from the oil and gas sector, while we keep investing in the technology that will support people's jobs for years to come, Trudeau said Wednesday.
The cap was first promised two years ago, and would take 12 to 14 months to implement once the draft regulations are put into place, Environment Minister Steven Guilbeault said Wednesday. 
Trudeau also committed to draft regulations that would exceed its target of reducing methane emissions (new window) from the oil and gas sector by 2030 by at least 75 per cent below 2012 levels, and set aside $700 million more for the Poverty Reduction and Growth Trust, a fund to help developing countries deal with climate change. 
The UN gathering on Wednesday, billed as the Climate Ambition Summit, was an attempt to highlight assertive policies and put pressure on other nations to follow suit.
The gathering came the same week as the World Petroleum Congress in Calgary, underscoring the challenge Canada faces in playing a leadership role in curbing global emissions as one of the world's largest oil producers.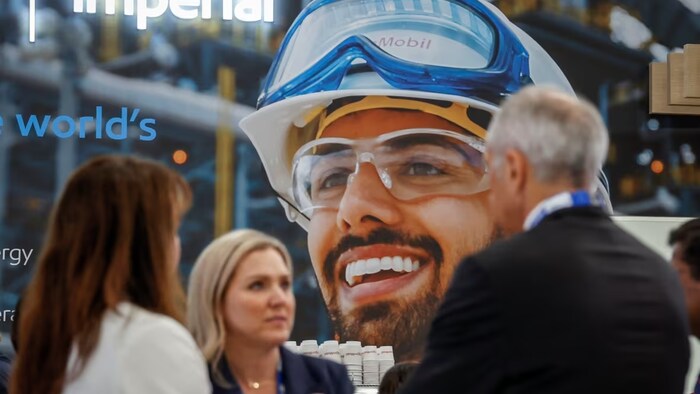 Canada called out
Only leaders of countries seen as taking climate action seriously were allowed to speak at the event. (China and the United States were not among them.)
Trudeau was given an opportunity to address the UN, but only after being called out by the facilitator for allowing new oil and gas projects.
Canada was one of the largest expanders of fossil fuels last year, Melissa Fleming, under-secretary-general for global communications, noted as he introduced Trudeau.
WATCH | Canadian climate commitments scrutinized at UN climate summit:
Canadian climate commitments scrutinized at UN climate summit
As countries call for more urgent action on fossil fuel emissions, Canada was called out for expansion of fossil fuel production in the last year. Canada defended its record, pointing to the coming emissions cap of the country's oil and gas sector.
In his opening remarks, UN Secretary-General António Guterres urged wealthy countries — those who have benefited most from fossil fuels — to make extra efforts to cut emissions.
We must make up time lost to foot-dragging, arm-twisting and the naked greed of entrenched interests raking in billions from fossil fuels, he said in his opening remarks.
The 2016 Paris Agreement commits countries to working toward limiting warming to 1.5 C above pre-industrial levels.
The UN says the planet already has warmed by at least 1.1 C, and global climate pledges have placed the world on track for a temperature rise of between 2.4 C and 2.6 C (new window) by 2100.
Speaking to reporters, Guilbeault said he was proud and honoured that Canada was given a chance to present. 
I think if we were to ask the question if Canada would have been here ten years ago under a Stephen Harper government, the answer is, obviously, no, he said.
We're also the only large oil and gas producer who has committed to put in place a cap on the oil and gas sector.
Calls for 'real leadership'
Trudeau's promise of more to come wasn't enough for Canadian environmental activists on hand for the event.
Julia Levin, associate director of Environmental Defence, an environmental organization, said the continued delay on new rules to cap emissions from the oil and gas industry was inexcusable.
Canada cannot meet its climate commitments without forcing the oil and gas industry to reduce their emissions at par with the rest of the economy, her group said.
That means that the emissions cap regulation needs to ensure that oil and gas companies reduce their emissions by at least 40-45 per cent from 2005 levels by 2030.
Real leadership means holding oil and gas companies accountable for the damage and destruction they are causing, Levin said in an email.
It means finalizing the rules to cap and cut oil and gas emissions and ending all government support for the industry, while planning for a just transition off of fossil fuels.
'The cost of inaction'
A report released last week by the Pembina Institute (new window) found oilsands companies are on track for their second-highest profits in a decade, yet they are making no new investments in reducing emissions.
The cost of inaction is very, very, very expensive, said Scott MacDougal, a senior advisor of the energy think tank, adding that a cap on emissions is necessary to compel any change.
I think that's what's going to be needed. I believe that the federal government recognizes this.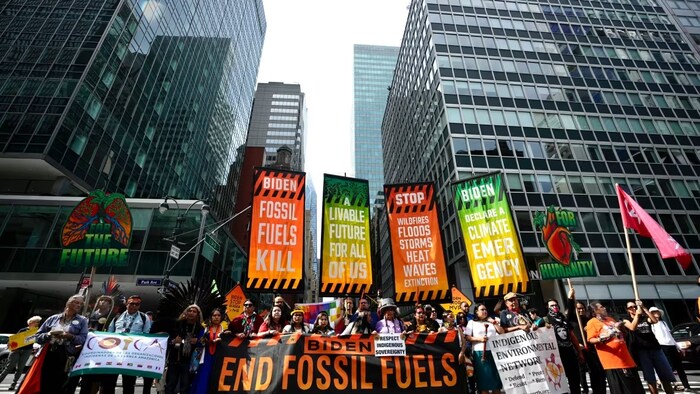 Mark Cameron, vice-president of external relations for Pathways Alliance, a consortium of Canada's largest oilsands producers, said he supports the federal government's efforts to make significant emissions reductions by 2030, and its goal of net zero by 2050.
But added getting there requires a practical and realistic approach to emissions reduction to protect jobs and investment and help provide global energy security.
Pathways Alliance denied it has not invested in projects that would reduce emissions. The centrepiece of that plan is to build a 400-kilometre pipeline (new window) that would transport carbon from more than 20 oilsands facilities to an underground hub for safe storage.
Cameron said projects of this size require significant up-front work and a strong partnership between industry and governments to proceed.
'No more delays or loopholes'
Caroline Brouillette, the executive director of Climate Action Network Canada, said the reality is that Canada is still a long way from truly being a leader on advancing the just energy transition.
Brouillette said she was pleased, at least, to hear Trudeau say the government was committed to put in place a cap on emissions.
She said it reflects the public appetite for holding big polluters to account made evident by the widespread demonstrations last weekend.
Now, we need to make sure that it will require the oil and gas industry to take on their fair share of reducing emissions in line with 1.5 degrees, with no more delays or loopholes.
Benjamin Shingler (new window) · CBC News