Home
Canadian-founded Rumble rejects British government request on Russell Brand content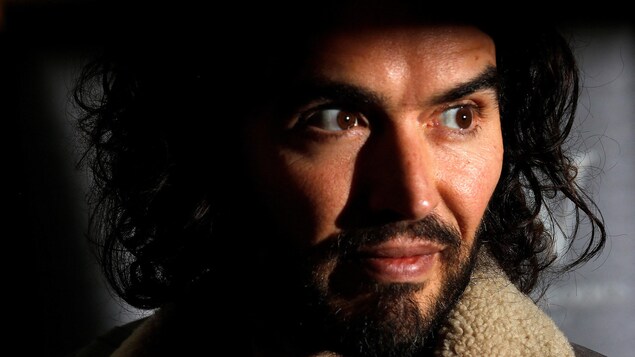 Rumble, with Toronto offices, says it supports an investigation into Brand, but also 'a free internet'
The Canadian-founded video platform that has gained currency among right-wing pundits and websites is rejecting a request from a British parliamentary committee to stop Russell Brand from being able to monetize his content online as sexual assault allegations against the comic are being investigated.
Rumble, founded in Toronto, characterized the request from the chair of the House of Commons media committee as extremely disturbing and said it wouldn't join a cancel culture mob.
We regard it as deeply inappropriate and dangerous that the U.K. Parliament would attempt to control who is allowed to speak on our platform or to earn a living from doing so, the company said in a statement.
Dame Caroline Dinenage, Conservative Party chair of the culture, media and sport committee, addressed the government request to Canadian CEO Chris Pavlovski.
Dinenage asked Pavlovski if Rumble intends to join YouTube in suspending Mr. Brand's ability to earn money on the platform.
While we recognize that rumble is not the creator of the content published by Mr. Brand, we are concerned that he may be able to profit from his content on the platform, she said.
Similar letters from the committee went out to the leaders of TikTok and Meta, owner of Facebook and Instagram.
Despite that fact, Pavlovski posted on social media in the wake of the request that the attacks on Rumble are relentless, from all angles, and accelerating.
Having the support of the people to defend what's right (constitutional values) is all I need to keep taking the punches and moving forward, he said.
YouTube, the Google-owned video giant, said on Tuesday monetization of Brand's account, which has 6.6 million subscribers, was being suspended due to the serious allegations.
As well, the BBC removed some of Brand's material from its streaming archive.
Brand denies all allegations
Rumble said in its response to Dinenage it stands for very different values than YouTube, namely, the vital cause of defending a free internet.
Rumble began its statement by making it clear that it obviously deplores sexual assault, rape, and all serious crimes and that, both alleged victims and the accused are entitled to a full and serious investigation.  
Brand's Rumble channel has 1.4 million followers.
Brand, 48, denies allegations of sexual assault made by four women in a Channel 4 television documentary and The Times and Sunday Times newspapers, including one who says she was 16 when the alleged incident occurred. Another woman says Brand raped her in Los Angeles in 2012.
The four allegations date from between 2006 and 2013. London's Metropolitan Police force said that since those claims were made public, it has received a report of a separate sexual assault dating from 2003.
Major inroads in the U.S.
Rumble launched in 2013 by Pavlovski of Brampton, Ont., with its downtown Toronto office located on Adelaide Street West.
Pavlovski has credited much of the platform's success to a surge in interest among Americans frustrated by what they characterize as censorship by large social media tech firms.
The site was also bolstered by past investments from the likes of libertarian venture capitalist Peter Thiel, former Donald Trump adviser Darren Blanton, and Ohioan J.D. Vance, the former venture capitalist and Hillbilly Elegy author who was later elected to the U.S. Senate in 2022.
Rumble exploded in engagement in 2020 as right-wing American commentators flocked to the site during a contentious election year, and amid anger of COVID-19 restrictions. After the 2020 presidential vote, election conspiracy content flourished on the site.
In another contrast with YouTube, Rumble since the invasion of Ukraine in February 2022 has continued to host content from Russian state-controlled RT News.
Rumble said in late 2022 that it had 78 million active monthly users around the world, with 63 million in the U.S. and Canada. 
Rumble officially opened its American headquarters in Sarasota, Fla., earlier this year, and it has partnered with the Trump-backed Truth Social platform on streaming and cloud services deals.
Chris Iorfida (new window) · CBC News with files from the Canadian Press and the Associated Press