Home
Economy
Feds' GST plan makes building B.C. rentals more 'palatable' but renter relief still a long way off: experts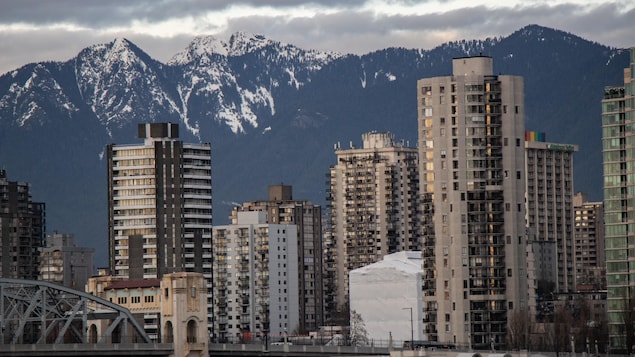 Trudeau announced new measures amid criticism over mounting unaffordability nationwide
B.C. developers are positioned to save millions of dollars when building new rental units under Ottawa's latest measure to incentivize housing construction, but experts say it's unlikely renters will soon see much relief in markets like Metro Vancouver.
Amid mounting pressure from opponents and a plummet in the polls (new window), Justin Trudeau announced Thursday that the federal government will remove the GST from the construction of new rental apartments (new window) to spur new development.
The policy means developers would receive a 100 per cent GST rebate for new purpose-built rental housing, such as apartment buildings, student housing, and senior residences.
Marc Lee, a senior economist for the Canadian Centre for Policy Alternative's B.C. office, says developers in markets like Metro Vancouver could see significant cost reductions.
For a number of housing developers who are building mid-size projects, anywhere from 50-100 units, this could mean millions of dollars in savings, he told CBC News.
Lee says the move could particularly jumpstart projects that have been sidelined because of high interest rates (new window) aimed at cooling inflation.
The removal of the GST will mean that certain projects that were kind of marginal and they weren't going ahead because the math didn't quite pencil out will now be profitable for them to go ahead, said Lee.
Ottawa contends the policy will bolster Canada's rental housing stock. A recent report from the Canada Mortgage and Housing Corporation (new window) says almost 3.5 million new units will have to be built by the end of the decade to bridge the affordability gap while accounting for population growth.
Renters are most prominently feeling the squeeze in B.C., according to a recent rentals.ca (new window) report that found the average listed rents were the highest in Canada in August at $2,675, up 10.8 per cent in the past year. Vancouver alone saw the average asking price for a rental apartment hit $3,316 a month — an increase of 7.3 per cent.
Lee says exceptionally low vacancy rates mean it's unlikely those numbers go down anytime soon.
It's going to take a lot of supply before we notice an impact, he said. What this might do is keep a lid on rents rising any further; I don't think we're going to see rents fall from this particular policy.
WATCH | Trudeau on federal Liberals' affordability track record: 
Trudeau defends record on housing, affordability as he slumps in polls
Prime Minister Justin Trudeau talks to Jayme Poisson, host of CBC's Front Burner, about the frustrations with his government's approach to tackling the housing crisis and rising grocery prices, as well as Pierre Poilievre's growing appeal.
Development more 'palatable'
JoAnne Adamson, development director with the Kelowna, B.C.-based Stober Group, calls the GST removal a step in the right direction for projects confronted with many other challenges, including permit and approval timelines, labour, and land and insurance costs.
It makes the residential rental portfolio more palatable in terms of reducing one more barrier to bringing them online, she said.
It's a sentiment echoed by RBC economist Rachel Battaglia, who wrote in a note to clients on Friday that the policy will improve density but likely not lower rents in the short-term, saying more policy actions are needed.
This includes modernizing zoning by-laws to accommodate high density development, streamline the permitting prices for new construction, and ensure other fees, taxes, and policies are in line with the broader goal of expanding the rental housing stock in Canada, she wrote.
Co-ops, duplexes, triplexes not included
Among housing options that don't qualify for the enhanced GST rental rebate are duplexes, triplexes, and housing co-ops.
Meanwhile, Vancouver city council recently approved sweeping zoning changes that allow three to six units on residential lots
Andy Yan, director of the city program at Simon Fraser University, points out that the full GST rebate won't apply to many smaller rental projects that could emerge from the new bylaws.
It actually misses the reality that many rental projects are actually quite small, he said. That's rather unfortunate and misses an opportunity to sync up the view from Ottawa with the view from Vancouver.
Yan also called the exclusion of housing co-ops from the rebate an oversight when it comes to encouraging diversity in housing options.
Hopefully this is something the folks at the Ministry of Finance will adjust, he said.
Jon Hernandez (new window) · CBC News ·