Home
Economy
Unifor and Ford reach tentative deal, averting strike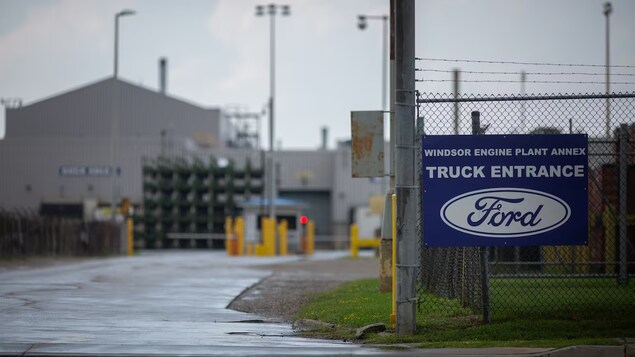 Contract deal comes a day after strike deadline passes
Unifor and Ford have reached a tentative contract deal, averting a strike that would have seen around 5,600 Canadian workers hit the picket lines, and providing a roadmap for an agreement for thousands of other autoworkers employed by General Motors and Stellantis.
Unifor National President Lana Payne said the deal addresses the concerns of the membership.
We believe that this agreement will solidify the foundations on which we will continue to bargain gains for generations of autoworkers in Canada, she said in a media release just after 9 p.m. ET Tuesday.
The agreement was reached a day after the collective agreement with Ford employees expired.
'Financial security'
Neither the union nor Ford offered specifics on what the tentative deal entailed, as members have yet to vote on it.
However, Unifor Ford Master Bargaining Chair John D'Agnolo said the deal makes the kind of gains our members need today and adds greater financial security for the future.
WATCH | Autoworkers deal unlikely without 'significant gains,' expert says:
Canadian autoworkers unlikely to take deal without 'significant' gains, expert says
Steven Tufts of York University speaks about landscape around the labour movement right now, saying there's a trend toward more job action better deals for workers.
Ford Motor Company's biggest Canadian plant is in Oakville, Ont., where the Ford Edge and Lincoln Nautilus are made.
It also has two engine plants in Southwestern Ontario's Windsor-Essex region, and parts distribution centres in Leduc, Alta., and a few other locations in Ontario.
The auto contract negotiations began in August. In an update to members last Thursday, Unifor said it had rejected two previous offers from Ford.
In addition to pensions and wages, Unifor said it was seeking a deal that offers electric vehicle (EV) transition support and secures additional investments with Ford. 
Template for future negotiations
While negotiations are taking place with Ford, the union is ultimately seeking new collective agreements for members employed by each of the Detroit Three automakers.
A Ford deal will become the template for negotiations with the other two automakers, General Motors and Chrysler parent Stellantis, in what's known as pattern bargaining.
The Ford deal comes amid a historic autoworkers strike in the U.S., where for the first time, UAW members at each of the Detroit Three are on the picket lines, though the strike action is only affecting a portion of the U.S. plants.
The union said it was seeking wage increases of 36 per cent over four years (new window).
CBC News