Home
Society
Feds still working through family reunification backlog for immigration 'golden ticket'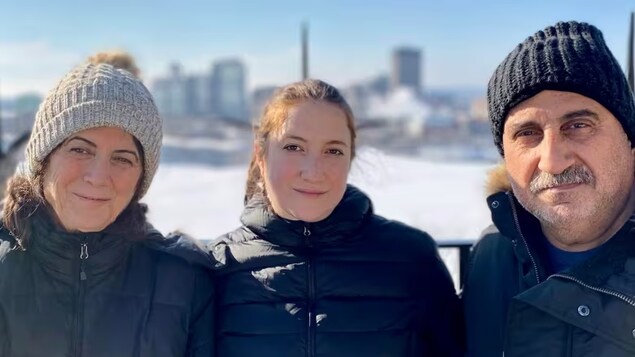 Draw for parent and grandparent sponsorship begins next month; only people in system since 2020 included
Immigrants hoping to reunite with family members through the federal government's Parents and Grandparents Program (new window) will be invited to apply beginning Oct.10 — but for the fourth consecutive year, those invitations will only be delivered to eligible applicants who expressed interest by 2020.
And even then, as has been the case since 2017, those invitations will be randomly selected in a lottery.
We try not to make any promises, said Laila Joud, 34, who wants to sponsor her parents so they can move from Syria to Ottawa to live with her family. Joud is now a permanent resident who moved to Canada from Syria via Qatar with her husband and child in 2019. She was also pregnant at the time.
Her parents split their time between Syria and Qatar, waiting for the chance to come to Canada.
The situation in Syria right now — the economic and the social — it's just not the best and I would love to have the chance to give them the opportunity to be here, said the communications specialist who works at a non-profit in Ottawa.
It will mean they have a better life.
Joud has not been able to get her name into the draw for the program, since she wasn't eligible in 2020, the last time the federal government accepted interest-to-sponsor (ITS) applications.
Over 200,000 potential sponsors expressed interest in bringing their family members to Canada that year, said IRCC spokesperson Isabelle Dubois.
Given the volume of 'interest to sponsor' received in 2020 that are still remaining in the pool, IRCC will again use the 2020 pool of submissions for the 2023 intake, said Dubois.
Over a two-week period beginning Oct. 10, IRCC will begin sending invitations for 24,200 people to apply, said Dubois. From those, IRCC hopes to process 15,000 successful applications.
We don't understand the rationale behind it, said Joud, who was hopeful the government would take new ITS applicants this year. 
I understand the complications and everything that's affecting this process but I want a chance like many others.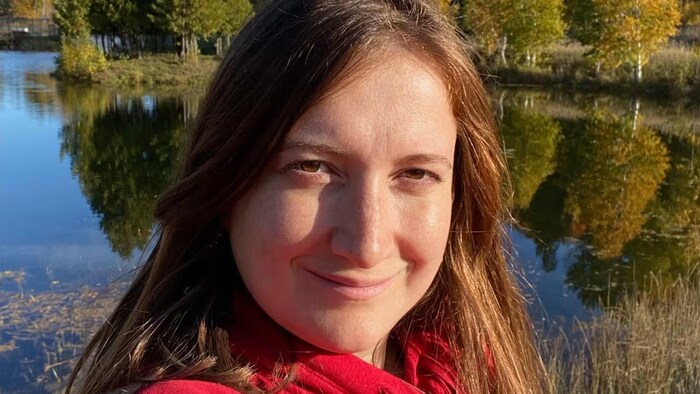 Super visa not a substitute
I think everybody can agree that having the last expression of interest, the last ability to put your name in, in 2020, that is really unfair, said Tamara Mosher-Kuczer, senior lawyer and founder at Lighthouse Immigration Law.
If they didn't get in the pool in 2020, this is another year, yet another draw that has passed them by, she said.
And even if someone is lucky enough to be selected to apply, they'd have to wait at least probably two years for the application to be processed, Mosher-Kuczer said.
There is another more costly option, she said. Parents and grandparents can apply for a Canadian super visa (new window) which allows them to visit their children or grandchildren for up to five years. 
The problem is they have to pay for health insurance the whole time the family members are here, said Mosher-Kuczer. And the family members aren't able to work. So it's prohibitive for a lot of people.
In fact, Joud's parents came to Canada on a super visa but decided it was too restrictive and have since returned home.
Get your paperwork in order
Mosher-Kuczer has some advice for people in the 2020 pool.
Start gathering the supporting documents now, she said. If you get one of these invitations, it's the golden ticket. It's a once in a lifetime opportunity, you're unlikely to get invited again. So you need to be able to have that application submitted in 60 days.
It's not a lot of time to get everything together, but if you wait, you're up against a tight deadline, she said.
A lot of this information is hard to gather and then everything has to be translated according to IRCC's very strict specifications, she said, adding the process can be costly.
But people don't want to spend the money to start making those translations and getting those documents and getting the police clearances.
Mosher-Kuczer said she also wishes the government would institute a weighted lottery: the longer you've been on the list, the stronger your chances of being selected.
Joud is still hopeful the government will soon reopen the parent and grandparent sponsorship program to people not yet in the pool.
There are the obvious reasons, she said. "Being immigrants into the country. Being away from family. Being in a country where you almost have no one. It's just having that family bond, having them with my kids.
I am waiting for the day.
Rebecca Zandbergen (new window) · CBC News