Home
Politics
Federal Politics
Freeland says government's aim is to 'stabilize' prices as meeting with grocery CEOs begins
Chrystia Freeland, François-Philippe Champagne meeting with heads of Loblaw, Sobeys, Metro, Costco and Walmart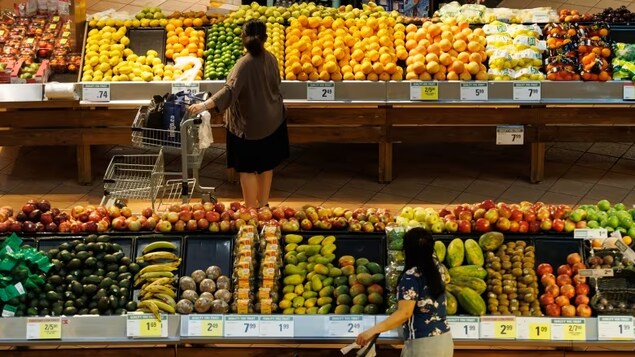 Peter Zimonjic (new window) · CBC News
Deputy Prime Minister Chrystia Freeland says today's meeting with the CEOs of five of Canada's biggest grocery chains is about stabilizing prices.
Our government is going to do everything in our power to make sure prices stabilize, she said as she headed into the meeting Monday. This meeting today is part of that effort.
Most of the CEOs attending the meeting declined to comment Monday morning. Michael Medline, president and CEO of Empire Company Ltd. and Sobeys Inc., said briefly he was looking forward to the meeting. 
Industry Minister François-Philippe Champagne sent out invitations Thursday afternoon to the heads of Loblaw, Sobeys, Metro, Costco and Walmart asking them to come to Ottawa in person to meet with himself and Freeland. 
The invitation came after Prime Minister Justin Trudeau announced a number of affordability measures last week to address the rising cost of living and inflation.
Trudeau said the grocery chains have until Thanksgiving to share their plans to stabilize their prices. If they don't, he said, Ottawa will take action.
And let me be very clear, Trudeau said Thursday. "If their plan doesn't provide real relief ... then we will take further action and we are not ruling anything out, including tax measures.
It's not okay that our biggest grocery stores are making record profits while Canadians are struggling to put food on the table.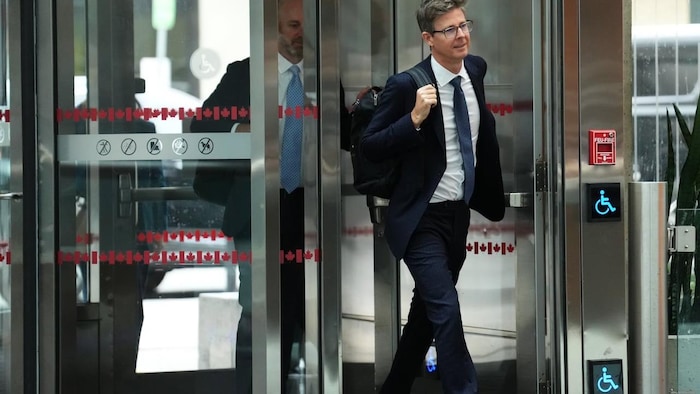 More competition needed, report says
A parliamentary committee investigating high food prices said in March that if Canada's Competition Bureau finds the grocery store giants are profiting excessively from food inflation, Ottawa should consider hitting the companies with a windfall tax on excess profits.
The Competition Bureau concluded in June that Canada's grocery business doesn't have enough competition and is dominated by three domestic giants. It called on the government to encourage new market entrants to bring down prices.
After spending months examining Canada's grocery sector, the bureau concluded it's mainly controlled by three domestic companies  — Loblaw, Metro and Sobeys owner Empire — along with foreign giants Walmart and Costco.
WATCH: Liberals announce more measures on housing, grocery prices:
The government said it plans on changing the Competition Act to give the bureau more power to take action. The legislative changes would include allowing the bureau to compel the production of information to conduct effective and complete market studies, a government press release said.
The release said the bureau also would be given the authority to take action against collaboration that stifles competition and consumer choice, in particular situations where large grocers prevent smaller competitors from establishing operations nearby.
ABOUT THE AUTHOR
Peter Zimonjic (new window) · CBC News · Senior writer
Peter Zimonjic is a senior writer for CBC News. He has worked as a reporter and columnist in London, England, for the Daily Mail, Sunday Times and Daily Telegraph and in Canada for Sun Media and the Ottawa Citizen. He is the author of Into The Darkness: An Account of 7/7, published by Random House.
---
With files from the CBC's Ashley Burke, Olivia Stefanovich