Home
Politics
Government calls for meeting with CEOs of Canada's biggest grocery chains to talk food prices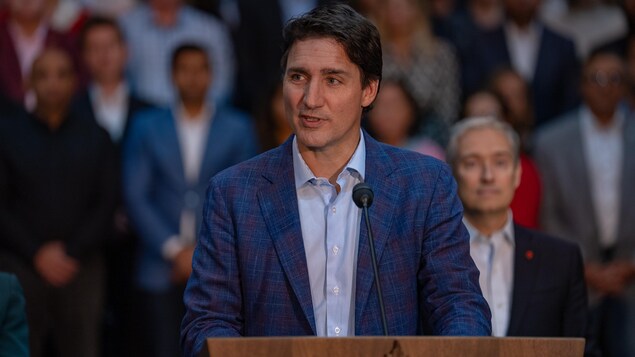 CEOs of Loblaw, Sobeys, Metro, Costco and Walmart invited to Monday meeting
The federal government says it expects the heads of five of Canada's biggest grocery chains to attend a meeting in Ottawa on Monday to discuss ways to stabilize food prices.
The office of Industry Minister François-Philippe Champagne told CBC News it asked the CEOs of Loblaw, Sobeys, Metro, Costco and Walmart to attend in person.
Champagne's office said it sent out the invitation Thursday afternoon as Prime Minister Justin Trudeau was delivering his affordability announcement in London, Ont. at the Liberals' national caucus retreat.
It's not okay that our biggest grocery stores are making record profits while Canadians are struggling to put food on the table, Trudeau told a press conference Thursday.
WATCH: Federal government announces affordability measures
Liberals announce more measures on housing, grocery prices
Under pressure to respond to widespread concerns about the cost of living and faced with questions about his leadership, Liberal Prime Minister Justin Trudeau announced new measures Thursday aimed at rising housing and grocery prices.
All summer long, the Trudeau government has been hammered by the Conservatives on the issue of affordability. The Liberals are now facing the worst polling they've seen since the Trudeau government first took office in 2015.
After what some MPs called a frank discussion with the prime minister behind closed doors at the Liberals' caucus retreat, Trudeau and his ministers announced a series of affordability measures.
It's always a good time to fight, Champagne said Thursday. We're going to be fighting and finding solutions to help Canadians. That's what they want from us.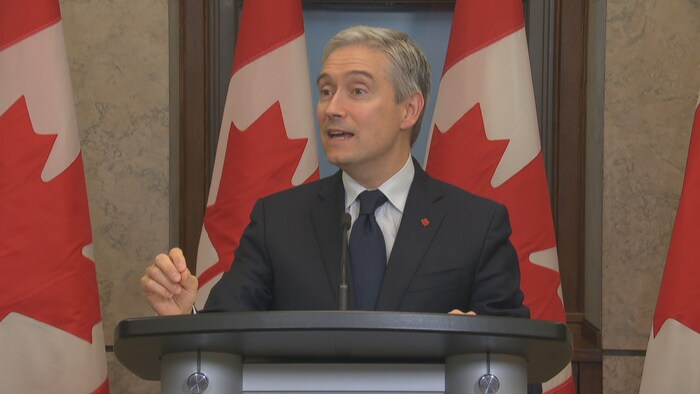 Champagne's office said they've asked the grocery CEOs or company chairpersons — not lawyers or other representatives — to meet with the minister in person. The office said it has not yet heard back about who is attending. 
Trudeau said the grocery chains have until Thanksgiving to share their plans to stabilize their prices. If they don't, he said, Ottawa will take action. 
And let me be very clear, said Trudeau. If their plan doesn't provide real relief ... then we will take further action and we are not ruling anything out, including tax measures.
WATCH: Trudeau threatens grocery chains with tax measures
Trudeau reverses course, threatens grocery giants with tax measures
Prime Minister Justin Trudeau threatened grocery store giants Thursday with consequences, including tax measures, if they don't provide real relief for Canadians. But last year, Trudeau dismissed the idea of a windfall tax on grocery store chains as simplistic. What changed? Power & Politics speaks with Industry Minister François-Philippe Champagne.
A parliamentary committee investigating high food prices said in March that if Canada's Competition Bureau finds the grocery store giants are profiting excessively from food inflation, Ottawa should consider hitting the companies with a windfall tax on excess profits. (new window)
The Competition Bureau found in June that Canada's grocery business doesn't have enough competition and is dominated by three domestic giants. It called on the government to encourage new entrants to bring down prices.
After spending months examining Canada's grocery sector, the bureau concluded it's mainly controlled by three domestic companies  — Loblaw, Metro and Sobeys owner Empire — along with foreign giants Walmart and Costco.
The government said it plans on changing the Competition Act to give the bureau more power to take action. The legislative changes would include allowing the bureau to compel the production of information to conduct effective and complete market studies, a government press release said.
The release said the bureau would also be given the authority to take action against collaborations that stifle competition and consumer choice, in particular situations where large grocers prevent smaller competitors from establishing operations nearby.
We're going to start with the five largest grocers in Canada. They represent about 80 per cent of the market and we're going to be in solution mode with very clear outcomes and very clear deadlines, Champagne said Thursday. 
Champagne said he's been looking at what happened in France when French supermarket chain Charrefour slapped price warnings on various food products in an effort to shame manufacturers into cutting their prices.
WATCH: Grocery chain leaders push back at price-gouging allegations
Grocery chain leaders push back at price-gouging allegations
At a committee hearing in Ottawa this week, the heads of Loblaw, Metro and Empire Foods faced tough questions from parliamentarians about why food prices continue to skyrocket. All three pushed back forcefully against allegations they are profiteering from high inflation.
NDP Leader Jagmeet Singh said that after remaining silent for months on the issue, Trudeau has released a vague plan that doesn't force CEOs to act. 
"Asking [CEO of Loblaws' holding company] Galen Weston nicely to make less profit is like asking [Conservative Leader] Pierre Poilievre to care about climate change,said Singh. Canadians are paying for Liberals' inaction on corporate greed every time they go to the grocery store.
Just today, Empire released their profits for the first quarter of the 2024 fiscal year. Their net profits rose by $92 million.
As complaints about possible profiteering by big grocery store chains grew in number, the heads of three of Canada's biggest grocery chains were called to testify before a parliamentary committee in March.
No matter how many times you read it on Twitter, the idea that grocers are causing food inflation is not only false, it's impossible, said Weston.
Weston said in March that retail prices have not been rising faster than costs.
CBC News has requested comment from Loblaw, Sobeys, Metro, Costco and Walmart.
Ashley Burke (new window) · CBC News