Home
Politics
Afghan immigration applicant says he's getting mixed signals from Canada on security screening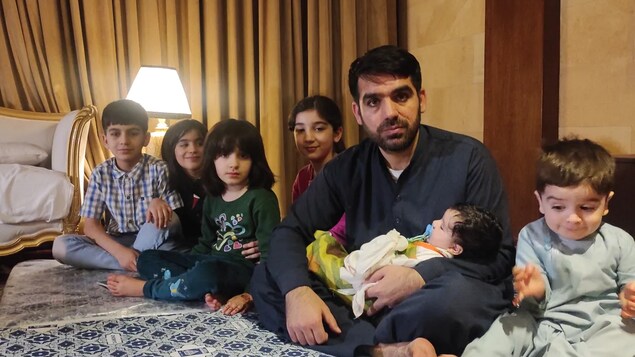 Applicant says he's been told to go through the screening process after being informed it was complete
An Afghan military contractor who spent years working with various western armies — including the Canadian Armed Forces — tells CBC News his application to immigrate to Canada hit another roadblock when he was told by the federal government that he still hasn't completed security screening.
If there's anything, I'm more than glad for [officials] to come and ask. They can ask me and I can answer, Mohammad Younas Nasimi said in an interview from his hotel room in Islamabad Tuesday.
The security screening process for people applying to come to Canada involves the collection of biometric data, such as fingerprints and DNA samples.
Immigration, Refugees and Citizenship Canada (IRCC) has acknowledged it can be challenging for Afghans to complete security screenings in their countries of origin. Some opposition politicians and immigration advocates have called on Ottawa to waive the measure for Afghans, given the challenges they've faced since Kabul fell to the Taliban in 2021.
The department has allowed applicants to get their biometrics done in third countries outside of Afghanistan before coming to Canada.
Nasimi said that after being told initially by IRCC he had done his screening, the department warned him late last year that he hadn't completed the process — and would have to before he could be admitted to Canada.
Nasimi got himself and his family out of Afghanistan and into neighbouring Pakistan in October 2021. They have been waiting ever since to learn if they will be allowed to move to Canada under the Special Immigration Measures program for Afghans who worked for the Canadian Armed Forces or government.
Last November, Nasimi spoke publicly about how his then two-year-old son had been beaten up in the hotel where they were staying.
Shortly after he received two official emails — one from the International Office of Migration, a United Nations agency that provides services and advice to governments and migrants, and one from IRCC — asking if he wanted to change his accommodations. In a reply dated November 14, 2022, Nasimi declined, saying he did not want to be far removed from Islamabad's city centre and its services, such as hospitals.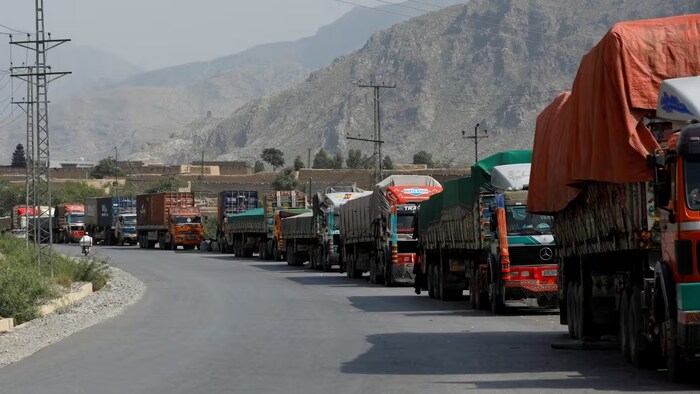 He did ask for a new hotel room in that note, citing an insect infestation. That place was full of venomous bugs, he said.
It was after this exchange, Nasimi said, that immigration officials began to warn him on the phone that he still has to go through security approvals.
I think they feel embarrassed, he said. Or maybe they hated what I said, because they act like God here, because they can decide whether to put me back in security and put me in hardship.
Security screenings involve multiple experts: IRCC
IRCC would not provide answers about Nasimi to CBC News, citing privacy law.
Nasimi said he has received no updates on his case, other than emails noting it is still in progress. In a media statement, the IRCC said correspondence sent to individuals provides information on their specific case.
It also called security screening a complex process involving the decision of IRCC's Migration Officer and as well of various security partner experts.
The IRCC said if applicants have not been told their applications are rejected, it usually means they're still in progress. It said those who are rejected are owed procedural fairness letters providing an explanation.
Speaking to CBC News in August, Immigration Minister Marc Miller addressed the communications issues his department has experienced with Afghans trying to get to Canada.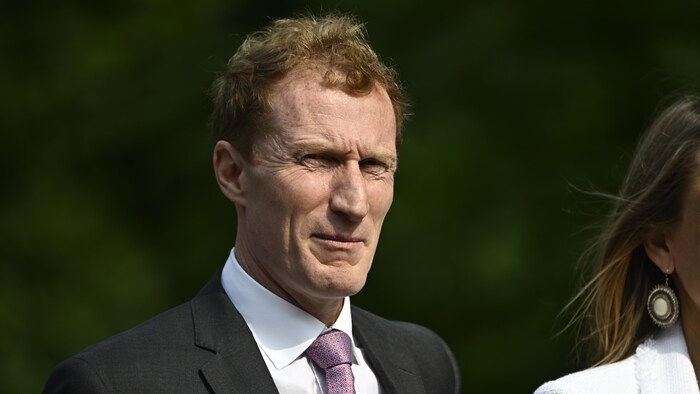 This is a situation where we are working in real time and asking some really dedicated case workers officers to go above and beyond, he said. "We do always as a government have communication challenges and that's something that we need to keep our eyes on when it becomes systemic in nature.
People are impatient to be safe and I get it. 
The IRCC says roughly 36,690 Afghans have moved to Canada since Kabul fell to the Taliban.
Raffy Boudjikanian (new window) · CBC News