Home
Society
New Sask. immigration pilot project reserving some spots for people from specific countries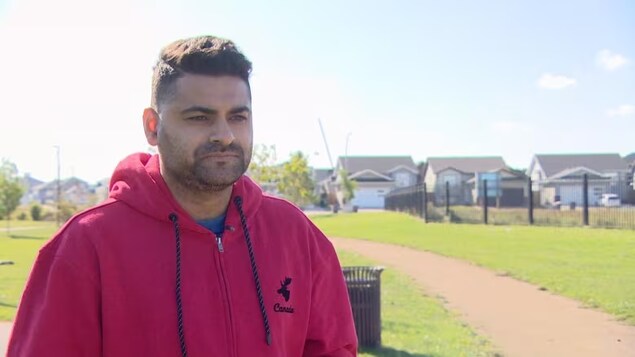 Project takes up 10 per cent of spots in Saskatchewan Immigrant Nominee Program
Muneeb Khan is thankful to be in Canada, a year being allowed to come thanks to the Saskatchewan Immigrant Nominee Program (SINP).
He said his life is totally different than it was in Pakistan, but now he worries new changes to the provincial immigration program might prevent others like him from getting the same opportunities.
The Saskatchewan government is changing the way SINP selects some of its immigrants.
SINP allows provincial officials to select potential immigrants based on local needs. The program has 7,250 spots for potential immigrants to be selected based on skills, work experience, language proficiency and other criteria using a points-based system.
As part of a new preferred nations pilot project, the province is reserving 10 per cent of those SINP spots for people from specific countries of origin: Czechia, Germany, India, Ireland, Lithuania, Poland, Slovakia and Ukraine.
The other 90 per cent are still open people from any country.
WATCH | Sask. pilot project targets immigrants from specific countries: Sask. under fire after pilot project targets immigrants from specific countries over others (new window)
Saskatchewan is being criticized for an immigration pilot project that targets specific countries over others.
Immigration lawyer Chris Veeman said the pilot program echoes an old system that was scrapped by the federal government.
Canada used to pick immigrants from certain countries, assuming they would fit in better. In the 1960s, Canada introduced a point system to be more neutral and assessments started being done based on things like language proficiency, education and work experience.
The province said the rationale behind pursuing this new project is to find people who are going to get to work and stay in Saskatchewan.
Richelle Bourgoin, deputy minister of immigration for Saskatchewan, said the province is also doing in-person recruitment sessions in those eight countries.
We anticipate that a number of the individuals that would be drawn to the program are individuals who are living and working in jurisdictions with pathways for regulatory recognition that would be consistent with Saskatchewan with occupations in demand, Bourgoin said.
She noted how the project only takes up about 10 per cent of SINP spots, but said the province plans to increase the total allocation by another 5 to 10 per cent. 
Bourgoin also said that newcomers from the eight countries are selected because, they find it easier to get credentials and can start working quickly.
Veeman said it makes sense that the province is trying to find people that will get to work quickly and stay in Saskatchewan, but there are other ways to achieve that. He questioned why the province doesn't make it easier for people from other countries to get credentials.
It just sort of sends the message that these are the places that the province is interested in and if you're not from those places, maybe you're not the No. 1 priority of the government, Veeman said. 
Khan said the change makes it tougher for others like him.
I feel it's unjust, unfair, to be honest. Because I feel everyone deserves their own chance.
Aishwarya Dudha (new window) · CBC News