Home
Science
Summer's not over, but it's already the hottest on record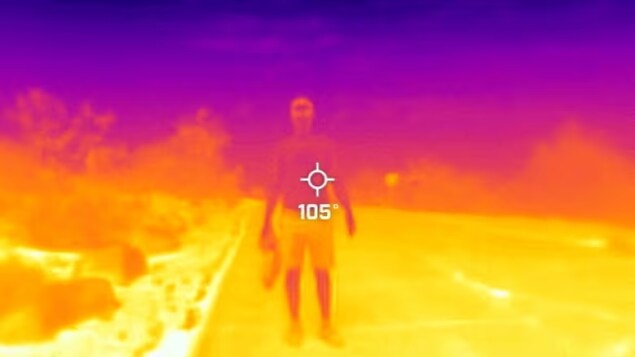 2023 is a strong contender for the warmest year on record — and possibly human history
The summer may not be over, but it's already the hottest one on record and is making 2023 a strong contender to be a record-breaking year.
Data from the European Union Climate Change Service, also known as Copernicus, released on Wednesday showed the three months from June through August surpassed previous records by a large margin, with an average temperature of 16.8 C — 0.66 C above average.
Dave Phillips, senior climatologist with Environment Climate Change Canada, said it totally annihilated any previous summer.
He says the warmth is continuing into September around the world, even as the global weather pattern El Niño (new window), linked to the warming of the ocean surface temperatures in the central and eastern tropical Pacific Ocean, grows.
And it's not the only ocean that's very warm right now.
Copernicus reported that, globally, oceans saw the warmest daily surface temperature on record, and had their warmest month overall.
Phillips said the oceans are like hot tubs and that that will have a lasting effect on temperatures around the world:
It's going to be contributing to a warmer planet in the next several months or seasons ahead, he said. 
Warmest year in history?
With four months left in 2023, the year is so far the second-hottest on record, only marginally behind 2016.
While the earliest modern temperature records only go back to 1850, Phillips says, based on evidence such as tree rings and ice cores, this could very well be the warmest year in 120,000 years — essentially since human beings have been on planet Earth.
Last month was the hottest August on record globally, the third straight month in a row to set such a record following the hottest-ever June and July, Copernicus said on Wednesday.
August is estimated to have been around 1.5 C hotter than the pre-industrial average for the 1850-1900 period. Pursuing efforts to limit the global temperature increase to 1.5 C is a central pledge of the Paris international climate change agreement adopted by 196 countries in 2015.
WATCH | Hottest month ever recorded?
July may be the hottest month ever recorded, scientists say
Climate scientists from both the European Space Agency and the World Meteorological Organization are projecting that this July will be the hottest month ever recorded globally. The average temperature for July is forecast to about 1.5 C above pre-industrial levels, before humans started using fossil fuels.
July was the hottest month ever recorded (new window), while August's record makes the Northern Hemisphere's summer the hottest since 1940.   
Global temperature records continue to tumble in 2023, Copernicus deputy head Samantha Burgess said.
The scientific evidence is overwhelming. We will continue to see more climate records and more intense and frequent extreme weather events impacting society and ecosystems, until we stop emitting greenhouse gases, Burgess said.
Hotspots around the world
In Europe, August was wetter than normal last month over large parts of central Europe and Scandinavia — leading to flooding — while France, Greece, Italy and Portugal saw droughts that led to wildfires.
Well-above average temperatures also occurred over Australia, several South American countries and around much of Antarctica in August, the institute said. Those countries are all in their winter season.
Meanwhile, Canada has continued its record-breaking wildfire season, and scientists say it's a sign of a tipping point in its boreal forest. While the boreal forest once abosrbed more carbon than it released, this year's emissions from wildfires are already estimated to be more than two and a half times that of all sectors in the Canadian economy combined. And the season isn't over.
Phillips predicts 2023 will add to a streak that started in 2015, capping off the nine hottest years on record. But what about next year? He thinks 2023 will be hard to beat after its record-breaking summer.
I think one of the safest forecasts of all is that 2024 will be another warm year...Whether it's going to be as excruciatingly warm as 2023 is yet to be decided.
WATCH | How the wildfires fuel climate change:
How Canada's record-breaking wildfires are intensifying climate change
Canada's record-breaking wildfire season is pumping more CO2 into the atmosphere than all other emission sources in the country combined. CBC's international climate correspondent Susan Ormistion goes deep into the Boreal forest for a first-hand look at the impact on the climate crisis.
Thomson Reuters with files from CBC's Benjamin Shingler