Home
Sports
From swimming to darts, Mi'kmaw Summer Games nurture friendly competition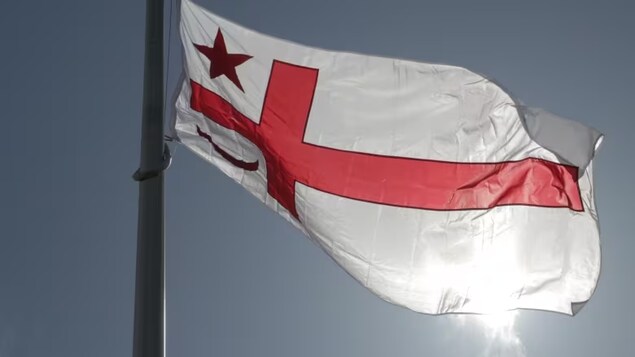 Athletes from around Maritimes competing in over 20 events, ranging from softball to arm wrestling
The annual Nova Scotia Mi'kmaw Summer Games are underway in Millbrook First Nation, with athletes from 13 bands across the Maritimes participating in events that bridge culture and sports.
The Games began on Sunday and are being played in Millbrook and Truro, just a few weeks after Halifax hosted the North American Indigenous Games.
We knew NAIG was coming and it would be a busy summer, but we didn't want to interrupt their Games, Millbrook Chief Bob Gloade said. NAIG is for competitive athletes from their communities, but these Games are open to all ages.
The Nova Scotia Mi'kmaw Summer Games began in the 1970s and carried on into the 1990s, and were revived in 2009.
The Games are important because the main purpose is to bring people together to participate in games that normally don't compete in high-level competition. Gloade said.
Summer rain caused damage
With over 20 events, including sports like swimming, softball, arm wrestling and darts, Gloade said organizers had to deal with unexpected challenges during preparations.
Unfortunately, with all the rain we've been having, it's caused a lot of damage to the fields and the venues, Gloade said of the province's floods this summer. It's been a challenge. We have crews working and trying to restore and fix the venues in various areas.
The nation has been preparing for the week-long Games for years. The last time Millbrook hosted was in 2015. The First Nation was due to host in 2021, but the Games were delayed due to COVID-19. 
Millbrook youth support worker Colin Bernard believes the Games provide a great opportunity for youth to connect and engage with other Mi'kmaq.
There's a lot of people that have never seen each other in years, and this is a great opportunity for everybody to catch up and have our kids play with their cousins and make new friends, Bernard said. 
Connect with people
Gloade said Millbrook and the five bands in Cape Breton take turns hosting the Games. Each contributes $25,000 to the host nation for community repairs and hosting costs.
Gloade said Millbrook used the 2015 money to restore powwow field grounds. He said this summer's rain caused extensive damage to the field, which the First Nation has been trying to fix.
We have to look at other things to improve the drainage. We are planning to upgrade from this, he said. 
Throughout the week the Games, which run until Sunday, will have entertainment, food and craft vendors for participants and visitors. 
The key aspect of the Games is being able to have fun, connect with people and share friendly competition with each other, Bernard said.
Tehosterihens Deer (new window) · CBC News