Home
Courts and Crime
Wildfire
Boy, 9, died of asthma attack made worse by wildfire smoke, parents say
'We had his asthma under control. We were so diligent,' Carter Vigh's mom said. 'This time was just different'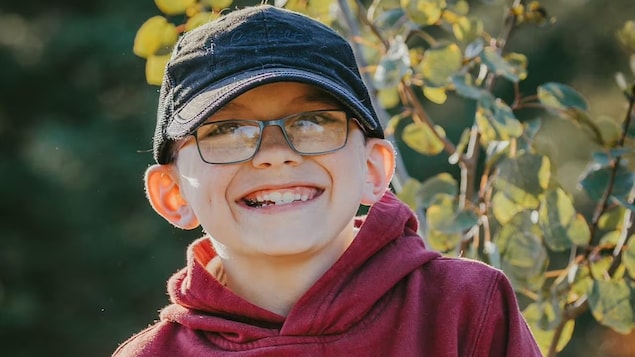 Grieving parents who lost their nine-year-old boy last week say their son died from after a severe asthma attack made worse by wildfire smoke engulfing parts of British Columbia.
Amber Vigh said her youngest son, Carter, died in the emergency room with his parents at his side at 7:20 p.m. PT last Tuesday.
They tried everything ... I just stood there and just told him that I loved him and just to breathe, Amber said in an interview from her home near 100 Mile House, B.C., on Monday.
This time was just different.
Vigh's death comes as smoke from more than 360 wildfires sends air quality across B.C. plummeting, particularly in central and northern areas of the province. 
Government officials and health authorities have warned people in those areas with pre-existing conditions to be cautious, acknowledging the contaminated air can make a person sicker or hasten their death.
Asthma attack began at home 
Amber said her son spent his last day happy as ever.
He played at the water park with his friends when the air was clearer earlier in the day, then celebrated a birthday for another boy — also named Carter — before running for a Slurpee with his mom at a 7-Eleven. 
He had a great day, said Amber. I had no indication he was struggling in any way.
She said Carter had lived with asthma his entire life. He was prepared to use the puffer he carried everywhere and had been to hospital several times before to get his oxygen levels up after an attack.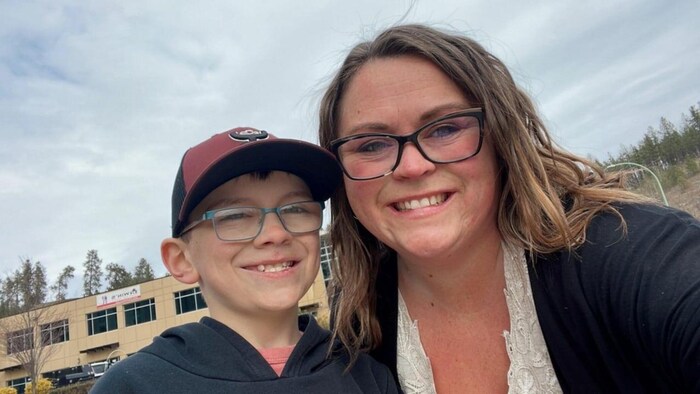 His coughing started Tuesday evening, Amber recalls. She and her husband James said they reacted as they usually did — they gave Carter his puffer, told him to concentrate on his breathing and later ran him a cool bath to soothe any panic.
When the coughing got worse, Amber drove Carter to hospital. Emergency room staff took over after meeting them at the bay doors, but Carter later lost consciousness.
Doctors, nurses and paramedics performed CPR for 25 minutes before the boy was declared dead.
When we walked back into that room, all of the nurses, everyone in there were just sobbing. They were all so professional and worked so hard, said Amber.
They didn't let their emotions get in the way throughout the whole thing, but when it was all said and done, they were a wreck.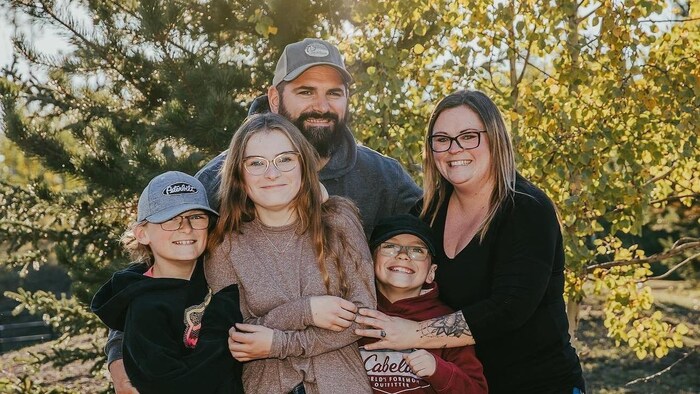 Amber and James said the coroner told them their son's cause of death was likely a severe asthma attack exacerbated by smoky air. The B.C. Coroners Service confirmed it is investigating the death, but a spokesperson said they could not comment further until the investigation is over.
We took it seriously, Amber said, referring to Carter's asthma. "It was just his time and it's not fair.
He was perfect. He had the perfect little freckle on his earlobe and the cutest little nose ... We raised the most loving little boy.
The couple said they're speaking about their son's death in hopes they can reach other parents.
I'm hoping that people realize how quickly it can turn because we had his asthma under control. We were so diligent.
Air quality poor for days, data shows
Residents in parts of central and northern B.C. are experiencing extremely poor air quality caused by smoke from wildfires burning across the region.
According to data from the B.C. government, the area around Kamloops — the closest data point to 100 Mile House — had a score of 6 on the air quality health index (AQHI), indicating that people living there and in the surrounding areas face a moderate health risks due to air pollution.
A light white ash has been seeing falling from the sky in other cities like Quesnel, covering cars and buildings.
The loss of a child is a profound tragedy. We extend our most heartfelt condolences to this child's family and loved ones and all those affected by their passing, read a statement from B.C.'s Ministry of Health, acknowledging wildfire smoke can be dangerous for people with pre-existing medical conditions. 
B.C. Public Safety Minister Mike Farnworth also offered his condolences on Monday.
This is obviously a terrible, terrible tragedy — every parent's worst nightmare — and our thoughts go out to the family at this heartwrenching time, he said.
The province recommends people with pre-existing conditions follow these recommended guidelines if the air quality is poor:
Reduce or cease physical activity if experiencing difficulty breathing.
Stay cool and stay hydrated by drinking plenty of water.
Always carry any necessary medications with you.
Rhianna Schmunk (new window) · CBC News
---
With files from Jordan Tucker