Home
Politics
Federal Politics
Head of RCMP watchdog says a lack of resources is keeping her from launching investigations
CRCC chair Michelaine Lahaie wants more resources to take on systemic investigations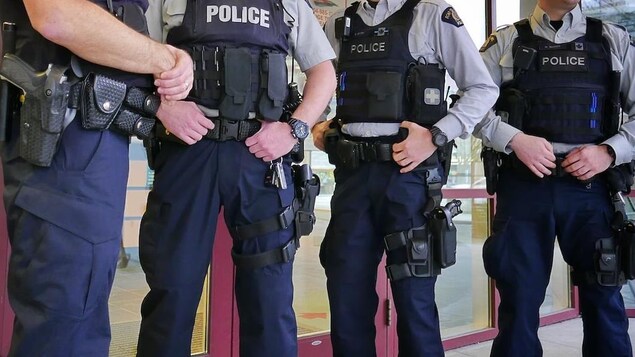 The woman whose job it is to keep the RCMP accountable to the public says she often encounters cases involving Mounties that should be investigated but are not — because her agency lacks the resources.
I would say there probably isn't a month that goes by that I don't see a complaint where I say we should be investigating this ourselves, Civilian Review and Complaints Commission (CRCC) chair Michelaine Lahaie told a parliamentary committee Friday morning.
When we're getting into serious incidents of use of force, or when individuals' personal liberties have been violated, then those are the cases where the commission needs to step in.
The federal government is working to pass a bill that would expand the mandate of CRCC to include border officers.
If Bill C-20 passes, the federal government proposes spending $112 million over five years, and more than $19 million per year ongoing, to establish the new oversight body, which would replace the CRCC and would also handle public complaints about Canada Border Services Agency (CBSA) staff.
WATCH | Chair of RCMP watchdog discusses lack of resources
Lahaie told the committee she asked for more funding to handle a caseload that could increase by thousands of files per year once the public can lodge complaints against border staff. She said she also needs more funding to launch more investigations.
As it stands, the CRCC receives complaints from the public and, in the vast majority of cases, refers them to the RCMP for investigation. The watchdog then reviews those investigations if complainants aren't satisfied. Lahaie said her team handles about 300 to 350 of those cases every year.
The CRCC chair can also initiate what's called a systemic investigation into RCMP activities. Those can look at policing trends, training gaps, egregious errors and any other matter the chair feels warrants more investigation.
Lahaie said she can only take on one or two of those systemic investigations each year.
What the commission needs is additional resources to be able to do that more often, she said.
I refer to systemic reviews as our opportunity to fix policing before the police officer walks out the door.
For example, the CRCC is currently investigating the activities and operations of the Community-Industry Response Group (C-IRG), a special unit that polices protests against resource extraction in British Columbia.
That's a big investigation. It's taking up a lot of my resources, but it's absolutely critical that we do so, said Lahaie. 
Leon Joudrey case 'tragic': Lahaie
Lahaie raised the case of Leon Joudrey, a resident of Portapique, N.S., and neighbour of the gunman who killed 22 people in April of 2020.
In July 2020, Joudrey complained to the CRCC about the RCMP's response to the mass murder. He alleged the responding officers failed to warn him of the threat to his safety or evacuate him from Portapique, and that he had been able to drive freely through crime scenes in Portapique in the absence of RCMP scene security.
Then RCMP commissioner Brenda Lucki assigned RCMP members from Nova Scotia to investigate Joudrey's complaint, but they were unaware of the agreed-upon timeline to deliver a response.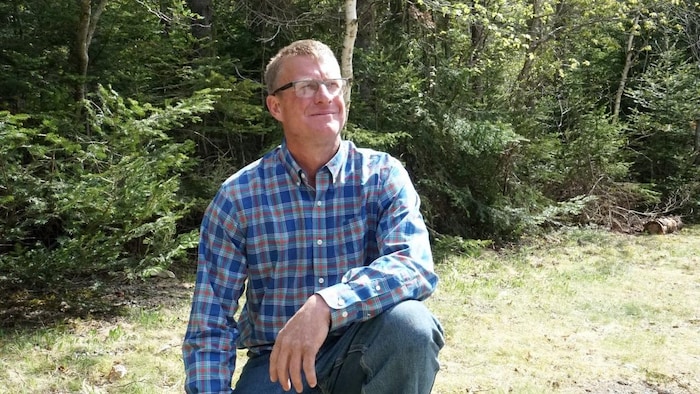 In May of 2022, Joudrey told the inquiry investigating the mass shooting that he still had not been told of a resolution in his case.
I just keep getting letters in the mail every month that they'll, they got no news, he told the Mass Casualty Commission.
Joudrey died suddenly in October after speaking out about mental health issues.
That is an absolutely tragic situation that we should have taken on ourselves, but we just didn't have the resourcing to be able to do it, said Lahaie.
The final report of the Mass Casualty Commission tasked with investigating police response to the massacre pointed to systemic issues within the RCMP and called out its response to the tragedy.
NDP MP Peter Julian called the CRCC's current resource level a major issue.
Would it be fair to say that the budget allocation that is currently in place is about half of what your reasonable expectation is for the number of complaints that most likely will come forward? he asked.
That is a fair statement, said Lahaie.
Public Safety Minister Marco Mendicino has said he's hoping to have Bill C-20 passed before Parliament's summer break.
ABOUT THE AUTHOR
Catharine Tunney (new window) · CBC News · Reporter
Catharine Tunney is a reporter with CBC's Parliament Hill bureau, where she covers national security and the RCMP. She worked previously for CBC in Nova Scotia. You can reach her at catharine.tunney@cbc.ca