Home
International
Wildfire
Backup arrives to help Quebec crews as forest fire risk stabilizes
There are 127 fires burning across Quebec, affecting over a million hectares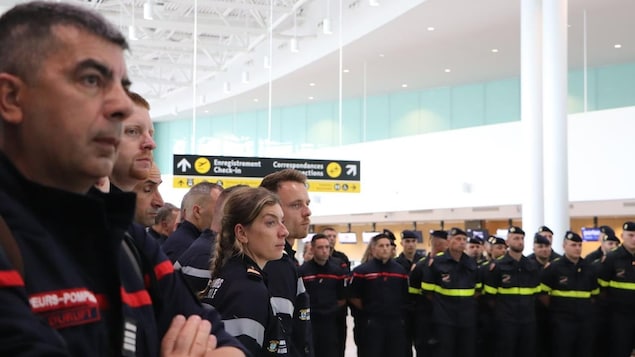 More than 100 firefighters from France are on their way to Roberval, Que., Friday morning to support firefighting efforts in the Quebec.
They represent the latest wave of reinforcements in addition to a group of 50 firefighters from New Brunswick.
The French team in Quebec will be led by Éric Flores while a couple, including general controller Bruno Ullia, will head to the Canadian Interagency Forest Fire Centre in Winnipeg. The contingent will stay in Canada for a period of up to three weeks. 
We're here to help you, we will always be here, we'll stay here to help, along our friends at SOPFEU, fight these fires, said Ulliac. 
Firefighters from the United States and other European countries are also expected to arrive in Quebec soon.
Earlier this week, Premier François Legault said he hopes to bring the total number of bodies fighting forest fires in Quebec to 1,200.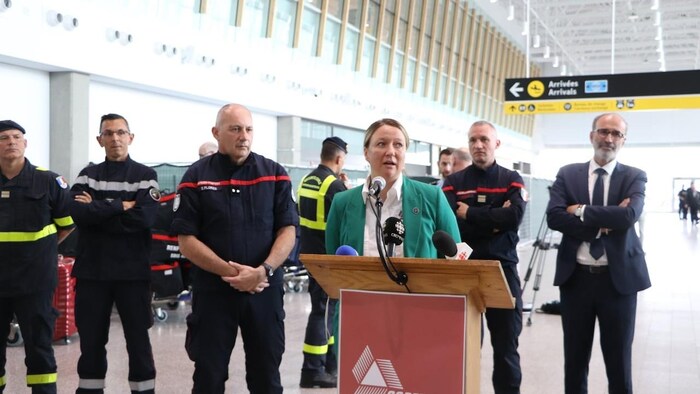 As of Friday morning, there are 127 fires burning across Quebec, affecting over a million hectares. The fires that had been threatening communities so far have been contained, said Forestry Minister Maïté Blanchette Vézina on Thursday.
The SOPFEU workers, the firefighters [have] been working for more than a week now so the help of the French firefighters is really welcome right now, she said. 
In the Cree First Nation of Waswanipi a curfew was in effect Thursday night.
Chief Irene Neeposh told CBC that she hopes the government and SOPFEU improve communication with affected communities. She acknowledges SOPFEU is under a lot of pressure.
One of the big challenges has been getting timely information, Neeposh told Quebec AM host Julia Caron. 
Neeposh, says though the fire is not close to the community the smoke poses an immediate problem for residents, the most vulnerable of which have relocated temporarily to Quebec City. 
LISTEN  (new window)| While some residents have left the community of Waswinipi to escape the wildfire in the area, others have stayed behind. Chief Irene is one of them. She gave an update on the situation to Quebec AM host Julia Caron.