Home
Economy
Tired of getting spam calls? Here's why you may never be rid of them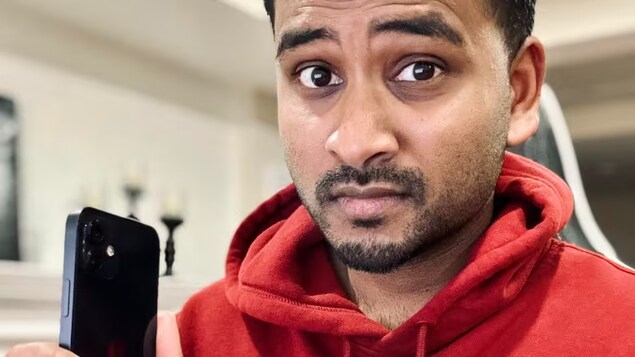 Up to one-quarter of all calls on mobile networks in Canada are spam right now
Spam calls — or scam calls as they're also known — have become an infuriating part of life. By now, most people are well acquainted with fraudsters trying to dupe you out of your cash by impersonating government officials or Amazon employees. 
I'm still getting a lot of spam calls, said Pradeep Selvaraj, an IT professional in Whitby, Ont., who has posted about the issue on his YouTube channel.
Salvaraj estimates he receives two to three calls a week from scammers — often while at work. They claim they're from the CRA, RCMP, duct cleaning, Amazon, UPS shipping and the list goes on, he said. It's very annoying.
Many people had high hopes such calls would stop when, in late 2021, the CRTC, Canada's telecom regulator, introduced new technology called STIR/SHAKEN. It lets telecoms detect calls that use spoofed or altered phone numbers to disguise their true identity.
But STIR/SHAKEN was never meant to be more than a partial solution and, some 18 months later, has yet to be entirely implemented. Those are some of the reasons scam calls aren't going away anytime soon. 
To be honest, it's a global problem. … there's no silver bullet, said Alain Garneau, the CRTC's director of telecommunications enforcement. But with all the initiatives that we bring forward, I think we're capable … to reduce the number of these spam calls.
WATCH | Spam calls persist: 
Why you're still getting spam calls, 2 years after a promised crackdown
Telephone fraudsters are finding new ways to continue bilking Canadians for millions, almost two years after the Canadian Radio-television and Telecommunications Commission and the major telecoms promised change.
The CRTC mandated that telecom companies start using STIR/SHAKEN in November 2021. STIR/SHAKEN will undoubtedly reduce spoofing and help Canadians regain peace of mind when answering phone calls, said then-CRTC chair Ian Scott in a statement (new window). 
But the technology doesn't stop spoofed calls from coming through. Instead, it allows telecoms to identify the calls so they can be flagged with a warning such as likely fraud or likely spam. It's still up to you to decide whether to pick up. 
Also, STIR/SHAKEN only works on calls made — from end to end — on upgraded phone networks that use internet-based systems. Phone companies are still upgrading their networks to these systems. So, at this point, the alerts come through on some calls and not on others. 
STIR/SHAKEN will become more effective over time, as phone companies upgrade their systems, CRTC spokesperson Valérie Lavallée said in an email. 
She was not able to say what percentage of calls are currently covered by the technology. 
CBC News asked the three major telecoms for data. 
Rogers didn't provide numbers, but said most calls on its network are internet-based.
Bell said in an email that the number of calls on its network that STIR/SHAKEN can screen is increasing constantly over time. Telus did not respond.
Buying a local number
Another hurdle, as with any crime-fighting technology, is that fraudsters eventually catch on. 
These scammers are financially motivated and driven, said Toronto-based tech and cybersecurity expert Ritesh Kotak. They do invest in research and development and figuring out ways to circumvent the system.
He said scammers are able to bypass STIR/SHAKEN by purchasing and making calls from legitimate Canadian phone numbers — from anywhere in the world.
It is extremely simple to get a local phone number. There are apps that are available, he said. There's no location verification when a number is purchased. All you really need is a credit card.
Garneau says the CRTC can't stop scammers from making calls from valid phone numbers, but that some of Canada's telecoms are fighting them head-on with their own technologies.
For example Bell has developed (new window) an artificial intelligence program that can detect a large number of robocalls made from a single number. 
They're blocking real fraudulent activity that way, Garneau said. 
Telus and Rogers told CBC News they have also put in place programs for their customers that detect and block spam calls.
Financial toll
Despite the measures in place to combat phone scams, some people are still falling victim.
According to the the Canadian Anti-Fraud Centre, 1,973 people lost a total of $20.6 million to phone scams in the first three months of this year. The actual figure is likely much higher as not all victims report their case to the Centre (new window).
Kotak says, along with new technologies, education is key in curbing this type of fraud. 
Scammers are going to be there as long as we're making phone calls, he said. So it's very important that we educate the population on what is a scam call.
Selvaraj agrees, which is why he recently recorded and posted a scam call (new window) on his YouTube channel. In the call, the fraudster tried to convince Selvaraj that a mysterious $1,534 had been charged to his Amazon account. He called out the scammer who quickly hung up. 
Selvaraj's channel caters to newcomers in Tamil community, so he hopes the video will warn them what to watch out for. 
It's important to spread this awareness, he said.
I've been in Canada for the past 10 years. Sometimes, even I find it hard to know whether the call is legit or not.
CBC News