Home
International
U.S. set to open sole diplomatic post above Arctic Circle—Location? Tromso, Norway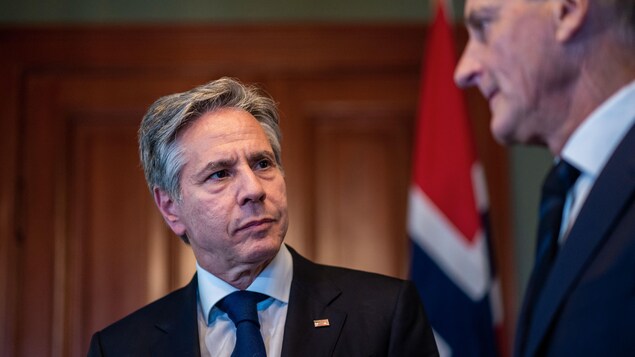 The U.S. will establish a diplomatic post in the Arctic Norwegian city of Tromso, something that will « deepen [U.S.] engagement in the High North, » U.S. Secretary of State Antony Blinken announced on Thursday.
Once open, it will be Washington's northernmost post, and only such American post above the Arctic Circle.
The presence post in Tromso is really an ability to have a diplomatic footprint above the Arctic Circle, Blinken said at a news conference in Oslo where he was attending an informal meeting of NATO Foreign Ministers.
Our entire approach is to make sure that the Arctic remains and area of peaceful cooperation, especially in a world that is evermore challenged, it's also evermore vital to preserve, and we're determined to do that.
Engaging with Arctic Indigenous peoples, tackling climate change and managing natural resources, are all areas where the U.S. is looking to work more closely with its circumpolar partners, Blinken said.
Having a diplomatic presence further North will only further enable and enhance those efforts, he said.
U.S. demonstrating commitment to North
Marc Lanteigne, an Arctic expert from Canada and an associate professor of political science at the University of Tromso, as well as chief editor of the Arctic news blog Over the Circle,  (new window)says after an often erratic approach to Arctic policy under the previous Trump administration, Thursday's announcement is another indication that the U.S. is increasingly serious about the strategic importance of the North.
This will be a small post, and there is some symbolism involved, however this will be taken as a sign to the rest of the Arctic that the US is seeking to provide some stability and clarity to its Arctic policies, as well as send a signal to Russia that their moves in the Arctic are being carefully watched, Lanteigne told Eye on the Arctic. 
"The Biden administration has been seeking to reassure European allies and friends that after an extremely mercurial approach to the region by the former Trump government, the US is seeking to address both climate change stresses and the growing securitisation of the Arctic. This announcement also comes on the heels of the current tour in Norway of the US aircraft carrier  (new window)USSGerald R. Ford, a visit which has been sharply criticized in Moscow."
Russian question lingers as Arctic Council looks for a way forward 
Blinken's comments came just weeks after Norway took over the rotating Arctic Council chairship from Russia on May 11.
Russia's invasion of Ukraine has strained relations at the Council since last year, with projects involving Moscow put on hold.
The western Arctic countries: Canada, Denmark, Finland, Iceland, Norway, Sweden and the United States, have said despite pausing political meetings with Russia, they remain committed to keeping global tensions elsewhere from disrupting longterm Arctic cooperation, and are looking for a way for the body to get back to work. (new window)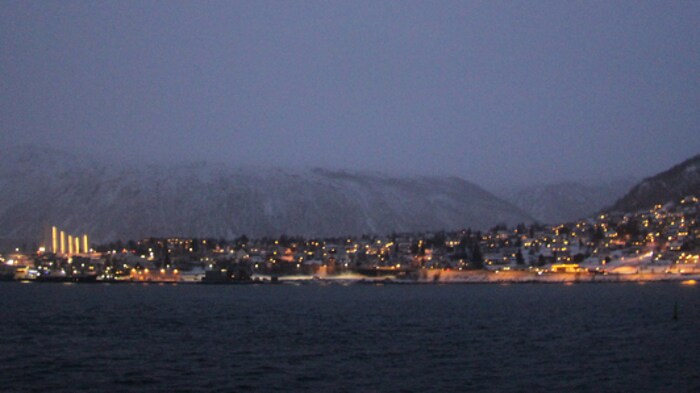 Lanteigne says the U.S. selection of Tromso for the new post, a city that's also the seat of the Arctic Council secretariat, is a significant choice.
As the Council attempts to resume operations after the long pause put into effect after the Russian invasion of Ukraine last year, the new diplomatic post will provide Washington with an important window into Arctic governance, and potentially strengthen US-European Arctic cooperation at a time when the Western Arctic nations are highly concerned about spillover of Russian hostilities into the Far North, he said.
"Tromsø is also located at a crossroads of the Norwegian, Finnish and Swedish Arctic, and close to the Russian Arctic frontier. Tromsø is also located on the Barents Sea and near Svalbard, two other regions which may also factor into potential Arctic competition between the West and Russia.
With Norway now chair of the Arctic Council for the next two years, and having to carefully balance how to engage Russia in the region, a more stable American presence may be welcome as well as a focal point for further discussions on the region's strategic future.
Post will open later this year
A statement from the U.S. embassy in Oslo said the the post will have one U.S. diplomat and will open later this year.
Norway said it welcomes the U.S. initiative.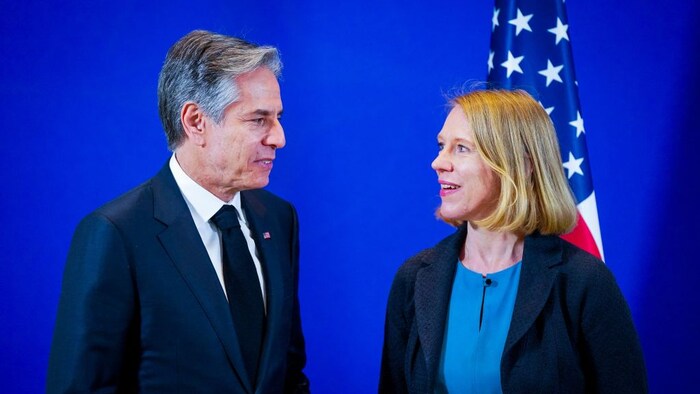 Norway and the U.S. share a long and proud history of close collaboration on Arctic issues, Norwegian Foreign Minister Anniken Huitfeldt, said in a statement. 
I welcome U.S. plans to establish a Presence Post in Tromso this year, which I am sure will further strengthen our close cooperation. 
Eilís Quinn, Eye on the Arctic (new window) @arctic_eq (new window)
Related stories from around the North: 
Canada: Norway committed to keeping Arctic Council as leading forum on North says ambassador (new window), CBC News 
Denmark: Danish policy prioritizes low-conflict Arctic amidst Russian tensions (new window), Eye on the Arctic
Finland: Trial fence on Finland-Russia border nears completion, Lapland phase next (new window), Yle News
Greenland: Growing focus on Arctic puts Greenland at higher risk of cyber attacks: assessment (new window), Eye on the Arctic
Iceland: NATO anti-submarine warfare exercise underway in North Atlantic (new window), Eye on the Arctic
Norway: And in Between, There Are Doors'—Europe, the Arctic, and shared spaces (new window), Blog by Marc Lanteigne
Russia: Moscow expels five Swedish diplomats, orders closure of Consulate General (new window), The Independent Barents Observer
Sweden: Blinken to visit Luleå amid Arctic fighter jet exercise (new window), The Independent Barents Observer
United States: U.S. nominates Alaskan as first Arctic ambassador, (new window) Eye on the Arctic