Home
Politics
French-language pop quiz jeopardizes Chinese student's life in Quebec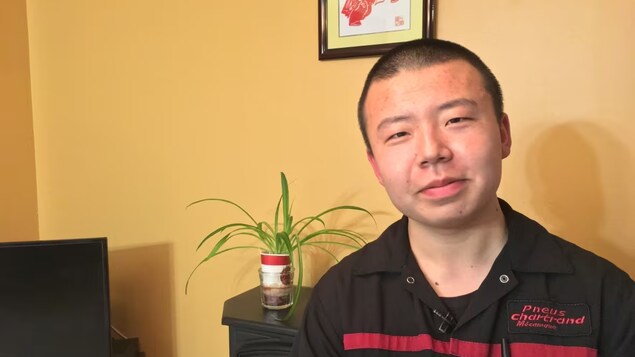 Xianqi Cheng already has a job as an auto mechanic, is learning French and bought a house
Xianqi Cheng came to Quebec just over two years ago with big plans. He was going to learn a trade, learn French and settle in the province.
I like it here. I like the culture, I like the environment. It's beautiful, said Cheng, 22.
It's another challenge for me.
Now his future is up in the air, like that of more than 500 other foreign students who came to Quebec under the same program.
Quebec's Ministry of Immigration has rejected Cheng's application for a Quebec selection certificate — an immigration document that is a first step toward residency in the province — based on a surprise oral interview in French.
Cheng was subjected to a test that the ministry's own website doesn't say is required. And it's a story that has been repeated hundreds of times over the last few months.
The story has been told before, but few students have agreed to go public, for fear of jeopardizing their situation. Cheng agreed to share his story, out of frustration and concern about his future.
Embracing French culture
In 2014, Cheng enrolled in the Quebec Experience Program, a vocational and French-language study program, approved by the Ministry of Education and run by the province's school boards. Students are told if they successfully complete the program, they'll get their selection certificate within 20 days of applying.
Plante said he has noticed huge improvements in his language skills too.
As a team, we all contribute to talk in French, to improve his French, said Plante. Now he's getting quite good, he's more comfortable speaking French.
His parents have come to visit him in his new home.
We were thinking about the future, because if I got my selection certificate, we were going to do some business, like open up a restaurant or doing a garage.
But Cheng's plans are on the verge of falling apart.
An unpleasant surprise
In February, he received a letter from the Ministry of Immigration saying that the documents he submitted for his selection certificate need to be verified.
A month later, another letter:
Seeing as we have motive to believe you supplied false or misleading information or documents regarding your level of French knowledge, you are asked to demonstrate the veracity of the information at an interview.
The letter requested he attend an interview to verify his documents. The interview turned out to be a test of his oral French ability.
Earlier this month, he received another letter from the ministry, stating its intention to reject his application for a selection certificate. He cannot reapply for another five years.
Cheng says he doesn't know what to tell his parents.
I didn't do anything wrong, and I don't know how to explain to them because I spent a lot of money on studying, the program and the courses, Cheng said. It really hurts us.
Cheng can stay in Quebec until his work permit runs out in 2019.
But he said he doesn't have the money to hire a lawyer to help with his case, as some others have done.
He plans to write to the Ministry of Immigration and ask his local MNA for help.
Elias Abboud (new window) · CBC News