Home
Politics
International Relations
Appeal court overturns ruling directing Ottawa to repatriate 4 men detained in Syria
Federal Court of Appeal says the 'right to enter Canada is not a right to be returned to Canada'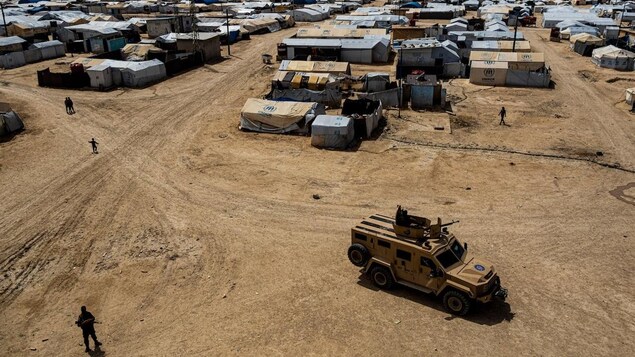 The Federal Court of Appeal has overturned a high-profile ruling ordering Canada to bring home four Canadian men detained in northeastern Syrian prisons for suspected ISIS members.
In January, Federal Court Justice Henry Brown ruled the four men were entitled to have the federal government make a formal request for their release as soon as reasonably possible.
But three appeal court judges disagreed with Brown's decision and overturned it on Wednesday.
In their ruling, the judges wrote that Brown's decision interpreted the right to enter Canada too broadly.
[The previous ruling] took the right of Canadian citizens 'to enter … Canada' and transformed it into a right of Canadian citizens, wherever they might be, regardless of their conduct abroad, to return to Canada or to have their government take steps to rescue them and return them to Canada, Wednesday's ruling says.
The right to enter, remain in and leave Canada, is not a golden ticket for Canadian citizens abroad to force their government to take steps — even risky, dangerous steps — so they can escape the consequences of their actions, the ruling says.
The men travelled to northeastern Syria against the travel advice of the Canadian government and have been held in prisons for those suspected of ISIS affiliations. The camps in northeastern Syria are run by the Kurdish forces that reclaimed the war-torn region from the extremist group.
Canada not responsible for men's detention: judges
In his January decision, Brown cited the conditions of the prison and the fact that the men haven't been charged and brought to trial.
The conditions of the … men are even more dire than those of the women and children who Canada has just agreed to repatriate, Brown's decision reads.
There is no evidence any of them have been tried or convicted, let alone tried in a manner recognized or sanctioned by international law.
WATCH | Public safety minister reacts to court ruling 
But Wednesday's appeal court ruling said the Canadian government is not responsible for the men's detention in Syria.
Canadian state conduct did not lead to the respondents being in northeastern Syria, did not prevent them from entering Canada, and did not cause or continue their plight. The respondents' own conduct and persons abroad who have control over them alone are responsible, the ruling reads.
Public Safety Minister Marco Mendicino said the government will take time to absorb the court's ruling.
Our priority first and foremost is that we safeguard the country and our borders from any potential terrorist activity, he told reporters Wednesday.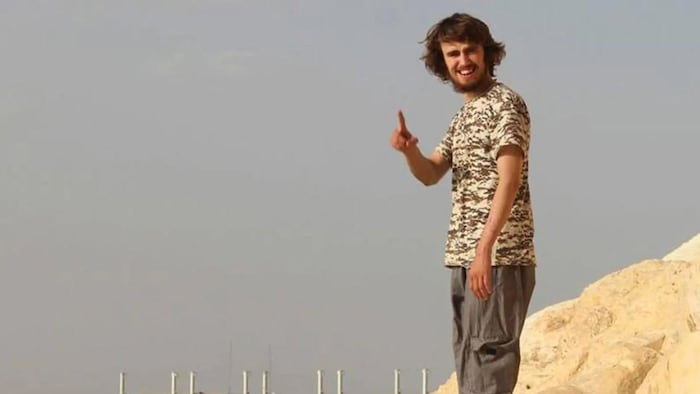 Jack Letts, who has been imprisoned in Syria for more than four years after allegedly joining ISIS, is among the four men.
Sally Lane, Letts' mother, said the appeal court decided to to perpetuate the arbitrary detention and torture of her son.
The decision is nothing but victim-blaming and narrow legalese that stands in utter contempt of human rights law and fails to rise to the challenge of the moment, Lane said in a statement provided by the family's lawyer, Barbara Jackman.
Letts admitted in a 2019 interview to joining ISIS (new window) in Syria. His family says he made that admission under duress and there is no evidence that he ever fought for the group.
Jackman told CBC that they are considering taking the case to the Supreme Court, but a final decision hasn't been made yet.
Family members of Canadians detained in Syria — including the four men — have been asking the federal government to arrange for their return to Canada.
Prior to the January ruling, the government agreed to repatriate six women and 13 children from northeastern Syria. 
At least three of those women have returned (new window) and were taken into police custody upon arrival. They have all been released pending terrorism peace bond applications (new window).
A terrorism peace bond allows a judge to order a defendant to maintain good behaviour — sometimes with conditions such as a curfew — or face a prison sentence.
ABOUT THE AUTHOR
Darren Major (new window) · CBC Journalist
Darren Major is a senior writer for CBC's Parliamentary Bureau. He can be reached via email at darren.major@cbc.ca.
---
With files from Ashley Burke and The Canadian Press