Home
Courts and Crime
Indigenous
Little Grand Rapids wants Roman Catholic church to leave amid sexual assault allegations, chief says
Priest charged after report that girl, 8, was assaulted while alone with him at the church
WARNING: This article contains details of allegations of abuse.
The chief of a remote First Nation in eastern Manitoba says community members want the Roman Catholic church to leave in the wake of disturbing allegations a priest who works there sexually assaulted one child, and potentially several others as well.
Chief Oliver Owen of Little Grand Rapids First Nation told CBC that's the sentiment he heard during a regularly scheduled band meeting Tuesday.
I brought that up to the band meeting about our priest and the community right away said, 'you know what, we don't want that person here in the community, we don't want him to come back and we don't want the church here,' Owen said in a phone interview. 
The meeting followed the RCMP announcing allegations that an eight-year-old girl was touched inappropriately Saturday while she was alone with Father Arul Savari at St. John the Evangelist Roman Catholic Church in Little Grand Rapids.
Savari, 48, was arrested in Little Grand Rapids, which is about 265 km northeast of Winnipeg near the Ontario border, RCMP said Tuesday afternoon, but he has since been taken out of the community and remains in custody. The community of around 1,800 is accessible by plane and winter roads.
Savari was charged with five offences — including sexual assault and sexual interference — after RCMP received a report the girl was sexually assaulted while helping clean the church. 
The girl told investigators when she tried to leave, the priest forced her to stay in the building, Mounties said. When she was able to get away, she ran home and told her mom, who reported the incident to police.
Church should come apologize: Chief
It's hard to imagine. I'm kind of lost for words, Owen said, noting people in the community are just learning the details of the allegations.
It's shocking and I think the church, the Roman Catholic church, should be coming to Little Grand Rapids to apologize.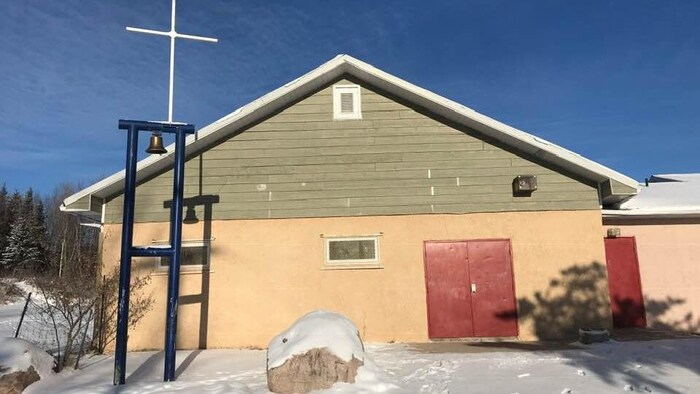 Savari, who is originally from India and lives in Winnipeg, has been in Canada for six years and served in Little Grand Rapids for the same amount of time, RCMP Supt. Scott McMurchy said. He serves the Catholic Church under the Archbishop of St. Boniface in Winnipeg.
The Archdiocese of St. Boniface didn't immediately respond to a question Tuesday evening about whether it will maintain a presence in the community.
In a prepared statement earlier in the day, the Archdiocese of St. Boniface expressed its deep sorrow to the girl who came forward, her family and the entire community. 
The Archdiocese immediately suspended Fr. Arul Savari from all ministerial activity in the Archdiocese, the church said. Fr. Savari has been forbidden to have anything to do with former parishioners and children.
Potentially more victims: RCMP
RCMP said Tuesday additional youth members of the religious community have already been identified as potential victims, and there may be more who have yet to come forward. Officers didn't say exactly how many victims have come forward so far.
This is early stages of this investigation. My understanding is there are multiple potential victims, McMurchy said. Their information is being gathered as we speak so I don't want to commit to a specific number for that reason.
The community's aware of an investigation that's ongoing and as a result of that awareness there have been other people [who] have contacted the RCMP.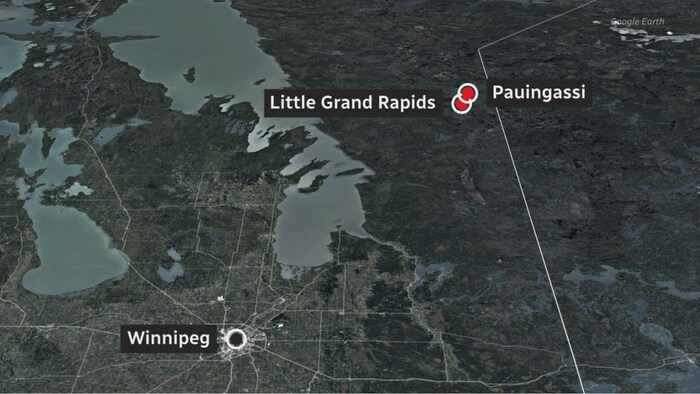 Investigators said Savari has a home in Winnipeg and travelled in and out of First Nations communities. Mounties said he also visited the community of Pauingassi First Nation in his role as priest, and there may be victims in that community.
Pauingassi's Chief couldn't be reached for comment but band councillor Benson Pascal said Savari didn't spend much time in the community, adding he would visit to maintain a church residence in Pauingassi.
McMurchy said he's not aware of any other complaints to RCMP about Savari prior to the report of the sexual assault on May 27.
None of the allegations against Savari have been tested in court.
'Repairing relationships': SCO
In a statement Tuesday, Southern Chiefs' Organization Grand Chief Jerry Daniels said they stand with the girl who was harmed.
First Nations have sadly experienced predatory behaviour for generations when it comes to the churches, Daniels said in a news release. The leaders of the Catholic church have much work to do in repairing relationships with our nations.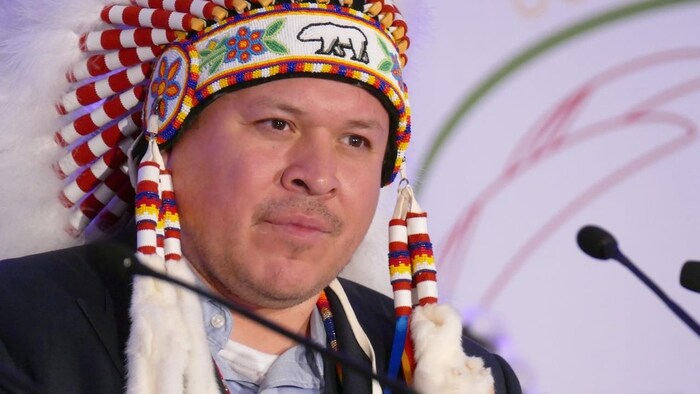 Assembly of Manitoba Chiefs Grand Chief Cathy Merrick said in a news release the allegations could affect the whole community.
We still have residential school survivors that suffered similar abuses, and this ... may be very triggering to those survivors, Merrick said. My heart is with the people of Little Grand Rapids and Pauingassi at this time of sorrow.
Owen said there are two other churches in the community and that if the Catholic church does as the First Nation wishes and leaves, the impact will be minimal.
We have our own local churches here, Owen said. Community members run those churches. It's not like we're going to be without a church.
Anyone with information or who wishes to make a report related to Savari is asked to call RCMP in Little Grand Rapids at 204-397-2249 or visit the community's detachment in person, McMurchy said.
Help for people affected by sexual assault is available toll-free through Klinic's sexual assault crisis line at 1-888-292-7565 and Manitoba Justice victim services at 1-866-484-2846, he said.
Support is available for anyone who has been sexually assaulted. You can access crisis lines and local support services through this Government of Canada website (new window) or the Ending Violence Association of Canada database (new window). ​​If you're in immediate danger or fear for your safety or that of others around you, please call 911.
ABOUT THE AUTHOR
Josh Crabb (new window) · CBC News · Reporter
Josh Crabb is a reporter with CBC Manitoba. He started reporting in 2005 at CKX-TV in Brandon, Man. After spending three years working in television in Red Deer, Alta., Josh returned to Manitoba in 2010 and has been covering stories across the province and in Winnipeg ever since.
---
With files from Caitlyn Gowriluk