Home
International
After analyst detained 100 days in Algeria, his Quebec family begs for release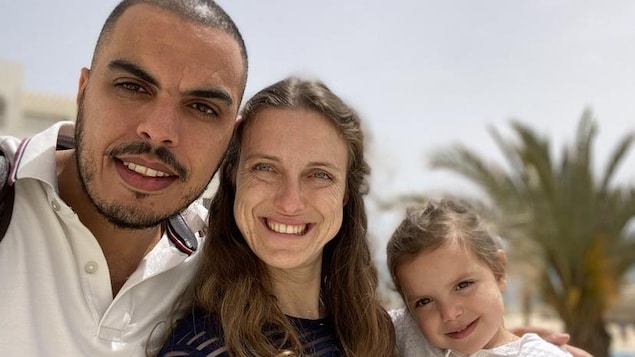 Supporters convinced Raouf Farrah will be able to prove his innocence if given chance in court
A Montreal-area family is begging the Algerian government to release their loved one, Raouf Farrah, who has been detained there for 100 days.
Farrah has been denied bail twice and is only allowed to see his family for 20 short minutes every 15 days. 
Raouf is sorely missed and his absence affects us greatly, the family said in a statement.
Raouf is an exemplary husband, father, son and brother. We are very proud of him and want to emphasize our unconditional support.
Farrah's family says he stands charged with spreading information and documents that are classified as secret and the crime of receiving funds for the purpose of committing acts that would disturb the public peace.
However, his supporters are confident that he will be proven innocent if given a fair trial.
It's completely shocking, said Frédéric Mérand, director of the Université de Montréal (UdM)'s political science department, who knew Farrah as a student.
He absolutely does not belong in prison. He's a researcher.
Earned bachelor's, master's in Canada
Farrah, 37, came to Canada with his family in 2005 at the age of 18. He completed a bachelor's degree in mathematics at UdM, with a concentration in actuarial science, but then went on to get a bachelor's in philosophy and political science as well.
Farrah, a polyglot, continued his education abroad before earning a master's degree in globalization and international development at the University of Ottawa.
Rita Abrahamsen was his professor there, teaching him in two classes and then overseeing his dissertation at the end of the two-year program. 
It was really a superb piece of work. One of the best master's dissertations I have read, said Abrahamsen, speaking highly of a man she described as one of the smartest, most committed students she has taught in 20 years.
He was determined to further his education in African security, terrorism and people-smuggling, with a focus on southern Algeria, she said. 
What is clear, if he is given a fair trial, he will be able to prove his innocence, Abrahamsen said, and that's why his supporters are demanding he be released on bail and given the chance to defend himself in court.
No trial date set
Farrah's parents still live in Terrebonne, Que., just north of Montreal, according to a family friend. His two siblings live in the area as well. He has dual citizenship with Canada and Algeria.
Farrah was married in the Eastern Townships in 2016, had a daughter in 2019 and moved to Tunisia in 2020 to be closer to his area of expertise, the family said in a news release.
He has been working at the Global Initiative against Transnational Organized Crime and Trafficking (new window) as a senior analyst in the North Africa-Sahel team. His analyses focus on migration, security issues, criminal markets and the Libyan and Malian conflicts, the family says.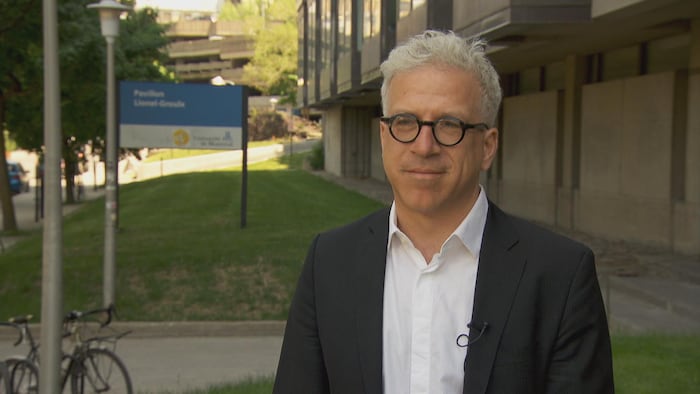 Abrahamsen, who has been in close contact with the family, said Farrah's wife visited him on Sunday. 
She said he's doing well. He's strong. He's resilient. He's in a fairly positive mood to the extent that is possible, said Abrahamsen, but he is being held in poor conditions and has lost a lot of weight.
But he's trying to be optimistic, and everyone is hoping for the best.
There is no set date yet for Farrah's trial and this is very concerning, she said, as it is not common practice to keep people detained for this long while they await trial.
Father detained 58 days
Farrah's father, Sebti Farrah, 67, was visiting Algeria with his son and was arrested at the same time. He is charged with receiving funds from foreign or domestic institutions for the purpose of committing acts that would disturb the public peace, the family said in the news release.
Sebti Farrah was released on bail on April 13, after 58 days of detention, where his health declined dramatically, the family said.
We call for a fair and equitable trial within a reasonable timeframe, during which Raouf and Sebti can prove their innocence, the family said.
We are currently living in a constant state of anxiety brought on by the pain of this brutal separation.
CBC News reached out to the Algerian government and did not hear back.
Charlotte MacLeod, a spokesperson for Global Affairs Canada, said the agency is aware there is a Canadian citizen detained in Algeria.
Canadian officials are gathering further information and are providing consular assistance as required, she said in a statement, but declined to comment further due to privacy considerations.
Isaac Olson (new window) · CBC News