Home
Society
Montreal's Chinese community marks 100 years since 'Chinese Exclusion Act'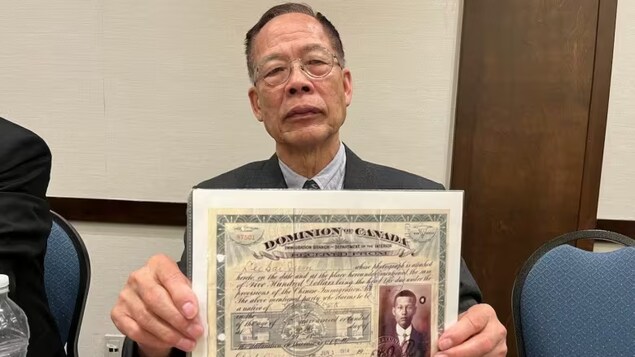 'I don't want to see this again,' says man whose family was torn apart
Members of Montreal's Chinese community gathered in Chinatown on Sunday to mark the 100th anniversary of the Chinese Immigration Act — also known as the Chinese Exclusion Act.
The exclusion act stopped all Chinese immigration into Canada and divided hundreds of families until it was repealed in 1946.
Roddy Chung is one the Chinese Canadians who wanted to speak out and share the story of how the chapter in Canadian history affected his family.
Chung, Chairman of the Hoy Sun Ning Yung Association of Quebec, knows firsthand the pain it caused. The youngest son in this family, he immigrated from Hong Kong to Canada in 1969, but his family had been broken apart.
My grandmother, married for less than three years, never saw her husband, my grandfather again, said Chung. Every time I talked with my grandmother, she was crying.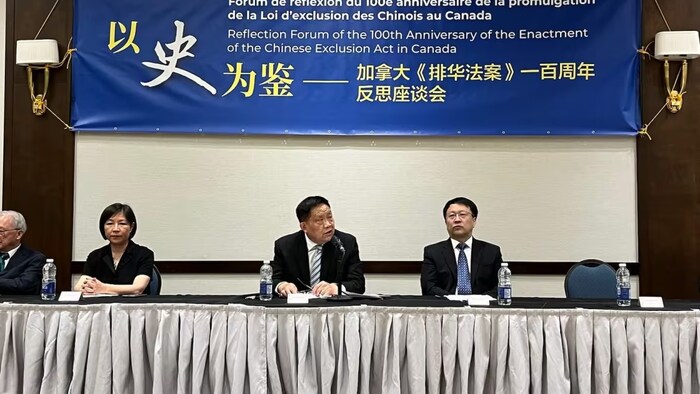 Chung's grandfather came to Canada in 1903 and paid the head tax imposed on Chinese immigrants by the Canadian government.
The tax started at $50 per person but shot up to $500 as more Chinese people began moving to Canada.
Two decades after Chung's grandfather immigrated and paid his head tax, it was replaced by the exclusion act and he never reunited with his family in Canada.
The family was all separated. A good family is supposed to [stay] together to be happy, he said.
I don't want to see something happen again.
Shoukang Cao, president of the Montreal Chinese Community United Centre, which organized the event, doesn't want the history of the Chinese Exclusion Act to be forgotten.
We want people to review history, reflect on history, draw lessons from history, said Cao.
However, discrimination against Chinese Canadians is not a relic of the past, confined to history books.
I feel good in Canada so far, but I don't like the discrimination, especially during COVID-19 [when] you could see a lot of examples [of discrimination], said Cao.
We don't want racial discrimination towards Asian people. We want to have a peaceful, democratic, inclusive, peaceful country.
He also called for an end to tensions between Canada and China.
We want relations between China and Canada to become better, restored to what it was before.
In 2006 former Prime Minister Stephen Harper formally apologized for the head tax in the House of Commons.
Joe Bongiorno (new window) · CBC News ·with files from Paula Dayan-Perez