Home
Politics
Boost THC limit for cannabis edibles and loosen packaging rules, Competition Bureau recommends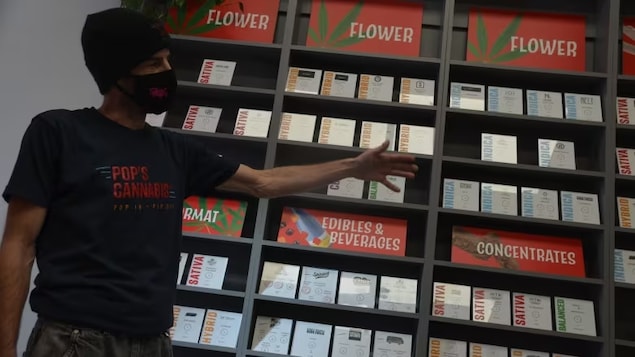 Competition watchdog outlines its suggestions to Health Canada, which is tasked with updating the rules
Canada's competition watchdog says the federal government should consider loosening the restrictive rules on how cannabis has to be packaged and raise the amount of psychoactive ingredients that are allowed in edible products to help the industry thrive and stamp out the black market while maintaining public safety.
Those were some of the main recommendations from the Competition Bureau to Health Canada in a report published Friday.
The health agency is in the midst of updating the Cannabis Act, the federal law that made cannabis products legal in Canada since 2018.
Those rules are expected to be updated by early next year, and the competition body was tasked with giving its input on how to improve the industry.
After launching to much fanfare and sky-high valuations, the business of selling cannabis has stumbled out of the gate as the industry has been plagued by production, management, marketing and demand problems.
3 main recommendations
While more than 1,000 companies are currently licensed to produce or sell cannabis in Canada, many have failed (new window) and few have been profitable. At the same time, the black market has continued to thrive, by catering to customers who aren't being served what they want by the legitimate industry because of cumbersome regulations.
The bureau outlined three main recommendations to help fix the industry, all of which it says will boost consumer choice, foster innovation and stamp out the black market.
The bureau recommends that the health agency consider adjusting the amount of tetrahydrocannabinol (THC) that can be included in a serving of edible cannabis. THC is the psychoactive ingredient in cannabis that gives users a high, and under current rules, that limit is capped at 10 milligrams per serving, but many black market products offer far more potent amounts.
The second recommendation is to ease restrictions on cannabis promotion, packaging and labelling, to allow legal sellers to better inform consumers on the differences between products. Currently, the rules stipulate that cannabis products must be sold in mostly nondescript packaging, in some cases even restricting the number of colours that can be on the package.
The final recommendation is to review the licensing process and related regulatory compliance costs to ensure that they are minimally intrusive to competition.
Increasing potency limits important, producer says
Niel Marotta, president and CEO of Indiva, a cannabis company based in London, Ont., says the recommendations make a lot of sense.
I agree with all of them, he told CBC News in an interview. He says increasing potency limits is particularly important because the current limitation of 10 milligrams has allowed the black market to flourish.
We've ceded half to two-thirds of this market to the illicit market as a result of these potency limits, which, while perhaps well-intended, really have forced people to go back to the illicit market for the potency and price point that they want.
Current rules also stipulate that packages can't contain very many servings of cannabis, another thing that has harmed legal producers, he says.
The real cost inside a pack of edibles, as an example, is not cannabis — there's only about two cents worth of cannabis inside of a $5 or $10 edible pack, he said, noting that the vast majority of what consumers pay goes to cover packaging, materials and labour costs.
If we're allowed to increase the number of servings per package, this will dramatically lower the price per milligram, he said. This will encourage people to stop going to the illicit market to buy products that contain a higher amount of milligrams and much lower prices. So what this will do is make the legal market more accessible to all Canadians and I think improve public safety dramatically.
Pete Evans (new window) · CBC News