Home
Politics
Quebec ramps up French-language requirements for immigrants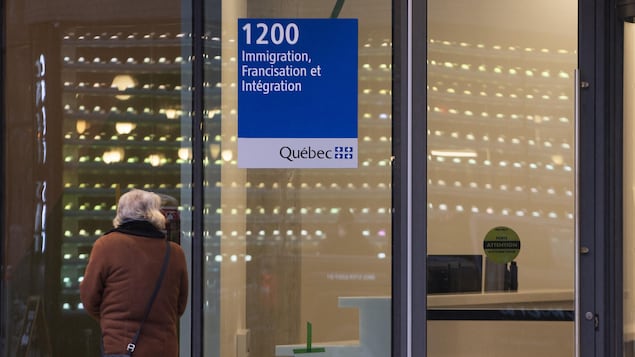 Premier François Legault says he has a 'responsibility to history'
Premier Francois Legault has introduced strict new requirements that will make it mandatory for nearly all economic immigrants to Quebec to be able to speak and write in French.
My first responsibility as premier of Quebec is to make sure that our identity is protected, Legault said at a press conference Thursday afternoon at the National Assembly.
I am the only head of state in America who represents a majority of French speakers, so I have a responsibility to history,  to protect and to continue this 400-year journey of a Francophone nation, he said.
The plan has several measures that will toughen French-language requirements, including:
making it mandatory for economic immigrants to have at least an intermediate knowledge of French (previously they could earn points for knowledge of French but it wasn't obligatory). 
boosting French-language knowledge requirements for temporary foreign workers and foreign students.
requiring people that sponsor relatives coming to Quebec under the family reunification program to submit an "integration plan" for relatives aged 18-55 for learning French. 
There's an exception to any French-language requirements for people with exceptional talents, defined as rare and unique expertise that could contribute to economic prosperity.
Legault says the goal of the plan is to have 100 per cent of economic immigrants to the province be able to speak French and write French.
WATCH | A breakdown of Quebec's population growth 
Quebec's population is increasing, but there's a story behind those numbers
The birth rate is dropping and the population is aging, but the regions are booming thanks, largely, to new Quebecers.
Legault's Coalition Avenir Québec government unveiled these new French language requirements on the same day it expressed an openness to the idea of boosting the number of immigrants the province welcomes each year. 
In documents tabled at the National Assembly Thursday morning, the government presented two scenarios: maintaining its annual target of 50,000 immigrants per year until 2027, or gradually increasing the number each year to reach 60,000 immigrants by 2027.
Legault described the latter scenario as "a bit suicidal" (new window) during last fall's election campaign. The province announced it will hold public consultations on immigration targets in the fall.
During heated debate (new window) over immigration targets during the election campaign last fall, Legault said it would be a bit suicidal to go over the 50,000 threshold because it could contribute to the decline of the French language in Quebec and threaten social cohesion.
The Liberals and Québec Solidaire attacked Legault's comments at the time, calling them hurtful, irresponsible and lacking empathy.
The Parti Québécois said 50,000 immigrants was too many, and that 35,000 would be more appropriate.
Business groups have been pleading (new window) with the government to increase the targets to address the province's labour shortage.
Quebec is also at odds with Ottawa (new window) over immigration targets, rejecting the Trudeau government's plan to welcome 500,000 more immigrants across the country by 2025, saying that would reduce the Quebec's influence in the country and make it harder to protect French.
The provincial targets being discussed today don't include temporary foreign workers.
Steve Rukavina (new window) · CBC News