Home
Society
Newcomers, non-profits praise major funding boost for migration settlement services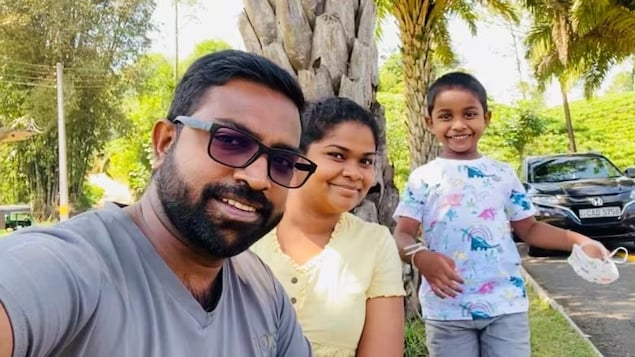 B.C. increases funding to nearly $26 million a year, up from current $6 million
The British Columbia government is set to more than quadruple its funding for newcomer services in the province, the government announced Wednesday.
Immigrant- and refugee-settlement organizations praised the move, which will increase funding for their services to nearly $26 million a year, up from the current $6 million.
This is good news — there are now robust dollars around this, Neelam Sahota, CEO of Surrey, B.C.-based DIVERSEcity Community Resources Society, said in an interview Wednesday.
We're able to put programs in place.
For one newcomer from Sri Lanka who participated in the non-profit's settlement programs, services like DIVERSEcity's made a huge impact in her life. 
Rukshani Jayasinghe came with her spouse and five-year-old son to Surrey, B.C., last November.
I was feeling isolated when I first arrived in Canada, she told CBC News through an interpreter.
She said her family's biggest challenges upon arrival were getting jobs without Canadian work experience, and finding affordable housing in a pricey rental market.
She credited DIVERSEcity for helping her find housing, connect to the local Sri Lankan community, secure a job — and soon, a promotion.
Making ends meet can be very difficult, she said. "I was provided with resources to help me find affordable housing for my family in Surrey.
DIVERSEcity community resources society has helped in preparing me for success in Canada in all aspects.
'Largest-ever immigration targets'
Settlement programs are delivered by a patchwork of charities across the province. Many have long complained about inadequate and unpredictable funding.
Our non-profit organizations who are in settlement services are over-stretched, said Anne Kang, B.C.'s minister of municipal affairs, at a press conference Wednesday.
"They are doing their work through their passion, and holding multiple roles from the corners of their desk.
Our government wants to ensure that settlement service providers have the tools.
Kang's announcement comes several months after Ottawa ramped up its annual immigration targets towards a record 500,000 new permanent residents a year by 2025. That's roughly double Canada's levels a decade ago. 
It's a robust response to Canada's largest-ever immigration targets, Sahota said. Although Ottawa sets immigration limits and policies, provinces fill the gaps in actually settling newcomers, she said.
Sahota said the last three years of the pandemic's labour impacts have hampered non-profits' ability to keep the staff they need for settlement service programs. 
'A new beginning for us'
Another organization's CEO agreed, adding that inflation and sky-high housing costs have made life harder not only for newcomers, but also for non-profit settlement workers.
We call ourselves a gateway to Canada, said Satbir Singh Cheema, CEO of Surrey-based Progressive Intercultural Community Services (PICS) Society, in an interview.
Funders need to realize they also have needs; otherwise all our talent will leave and go to the private sector.
He celebrated Wednesday's funding boost.
What more can you hope for, he said. It's long overdue but very timely with all these international students and foreign workers coming.
Another beneficiary of the province's settlement programs is Carla Lopez, a refugee who described fleeing violence in Mexico with her two children and spouse last October. 
She got help from the Vancouver-based newcomer organization MOSAIC finding housing, work, English lessons, and a lawyer — who helped her gain asylum in Canada.
Now it's a new beginning for us, Lopez said at a press conference, through an interpreter. I don't have any words to thank you enough for all the support I've received.
David P. Ball (new window) · CBC News