Home
Society
These Toronto lawyers want South Asian newcomers to know their employment rights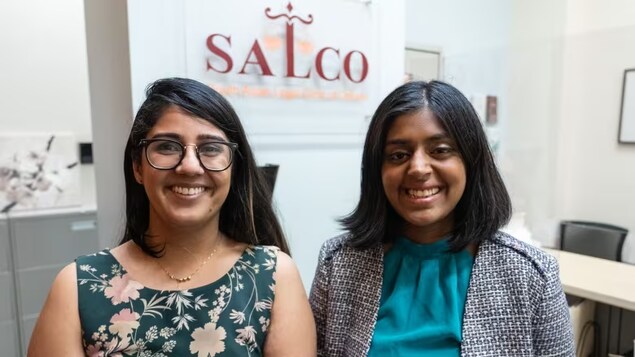 Volunteers teaming up to translate employment law into South Asian languages
Two Toronto lawyers have launched a campaign to help make sure South Asia newcomers and immigrants know their employment rights. 
The Tareekh Pe Tareekh: Know Your Employment Rights campaign breaks down the ins and outs of workers' rights through informational videos in South Asian languages. The campaign offiically launched last fall but has been gathering steam in recent months, with some videos racking up several thousands of views. 
Richa Sandill, one of the co-leads for the campaign, works as a staff lawyer with the employment law team at Don Valley Community Legal Services. She says she came up with the idea after joining the legal aid sector and working with a South Asian clientele.
So many people who speak Urdu, Punjabi, who speak Bangla, Tamil, especially out in Scarborough…were just being taken advantage of by their employers because of the language barrier, she said.
Sandill partnered up with the South Asian Legal Clinic of Ontario to help create the videos. That's when Anchal Bhatia, a staff lawyer at the clinic, got involved. 
The videos are posted on social media sites including Instagram and TikTok in Urdu, Tamil, Hindi, Bengali, and Punjabi.
The campaign's name is inspired by an old Bollywood movie, where a character played by actor Sunny Deol, repeatedly says "tareekh pe tareekh" during a courtroom scene. Tareekh means date in Urdu and Sandill says in the scene, the character is speaking out about the delays in the justice system. 
Some videos have amassed over 20,000 views
We chose that kind of a title [because] it's tongue in cheek, but it also has some name recognition and it also has a little bit of semblance to some of the things Anchal and I see in our practice as employment lawyers, said Sandill. Litigation can be delayed, it can be messy.
Bhatia says the videos cover basic information that's part of the Employment Standards Act — information that's readily available on the Ministry of Labour's website. 
They do a pretty good job of explaining it in plain language… but it's in English, said Bhatia. She says she hopes the videos help workers identify if they've been wronged or exploited.
Some videos have amassed over 20,000 views in the last few months. Sandill says she hopes the videos are being shared among international students. 
In both of our clinics, we see a lot of abuse of international students in the workplace, a lot of unpaid wages violations, she said. So we're really hoping that the videos reach them.
Bhatia says the impact of the videos has been noticeable.
This new year we've gotten almost double the calls and also we've been approached by various organizations, she said.
Lawyers, students join forces to volunteer
The videos are created by a team of South Asian lawyers and law students who volunteer their time.
It's been incredible to see that concerted effort come together, Sandill said. We have 40 videos up now. If you think about it, that's at least 15 to 20 volunteers that have come together to do however much they can.
Nadia Zaman, an employment lawyer at Rudner Law, makes videos in Bengali for the campaign. She says it's been a great way to give back to the community. 
It is empowering for all of us as well because we are gaining ownership of our communities and cultures and languages and we're using it in a positive light, she said.
Zaman says in some cases, not all the words in the videos can be translated, but it's the effort that matters. 
The idea is that other people will get the gist of it and they will know what we're trying to say or what we're trying to convey and most importantly, what their rights are in that context.
The campaign's short-term goal is to expand into more issues around employment law and bring on more volunteers to help create videos. 
We still do have a few videos pending, that we would love volunteers to join our cause and record, especially in Punjabi, Bengali and Tamil, said Bhatia. Eventually, they'd like to expand to discussing other topics like immigration and housing.
Sandill says what's validating about this campaign, is what it's teaching marginalized communities. 
This project is helping people understand that they can do something as simple as say no to working in unsafe condition, Sandill said. It's such basic things that I think we can kind of take for granted as employment lawyers.
Kirthana Sasitharan (new window) · CBC News