Home
Society
Heritage event builds a bridge between P.E.I. and Asian cultures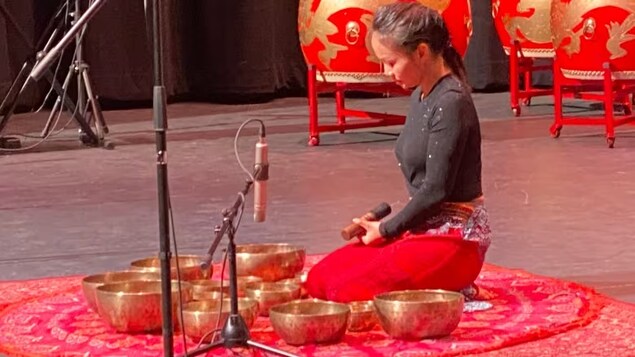 The event was about learning from each other, says the show's director
Charlottetown celebrated Asian Heritage Month at UPEI Sunday, with performances representing many different Asian cultures, including dancing, drumming, music, and even a Himalayan singing bowl performance.
Monika Wang organized the event for the Asian Heritage Month committee. It's the first time there's been an event like this, she said, and with 400 tickets purchased it was a sold-out show.
We want to take this opportunity of the event to showcase the rich culture from each country, not just Asia. We want to promote the inclusive and diversified culture that we have in P.E.I., Wang said.
When Wang came to the Island 16 years ago and it wasn't as diverse as it is it now, she said. She wants events like this to help bridge newcomers and Islanders.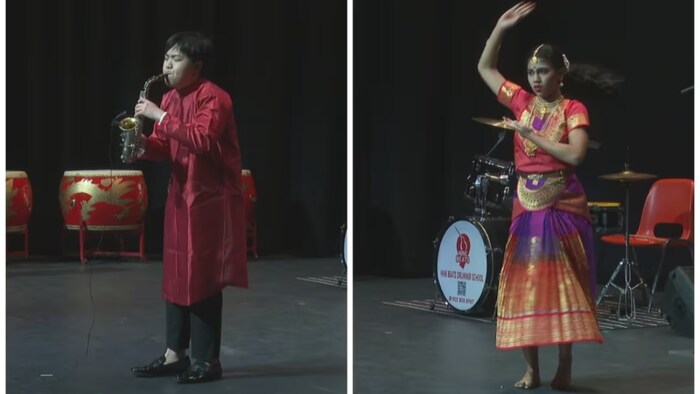 Sherry Huang, the CEO of Study Aboard Canada Language Institute, works with many newcomers and helped facilitate the event. She herself arrived on P.E.I. 20 years ago. 
The theme of this Asian Heritage Month is determination and she said that's something every newcomer has.
We're all showing our determination to create our lives on the Island and to be an Islander by choice, she said.
People were lined up waiting for the doors to open, and event director Lian Zhang said she was touched to see so many interested in the show.
It's the time we show to the local people the beauty of our culture, Asian culture. And also we learn local culture. We learn from each other, she said.
It was many hours of work to put the event together, and it took a team effort, Zhang said.
It's a big day for all of us and even for all of the Islanders. We're going to make it better and a nicer and bigger next year, she said.
Stacey Janzer (new window) · CBC News