Home
Environment
Wildfire
Some oil and gas operations in B.C. have shut down amid wildfires, energy regulator says
Work on Site C project continues, Trans Mountain says it is monitoring wildfire situation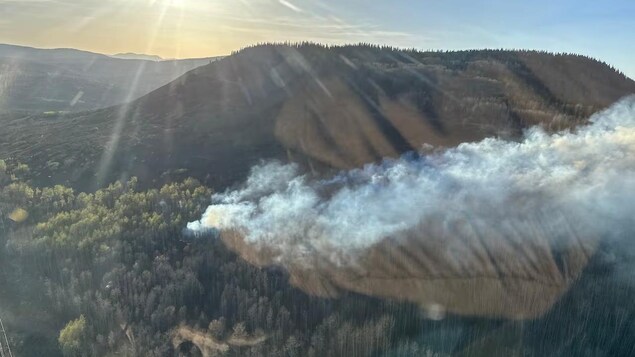 The British Columbia Energy Regulator says wildfires burning in the northeastern part of the province have affected some oil and gas operations. 
The regulator said no oil and gas infrastructure has been directly affected by fires in the region, but that some operations have been shut down either due to evacuation order or as a proactive measure, to reduce risk to workers, the public and the environment.
Work on the Site C hydroelectric dam project, located about 14 kilometres southwest of Fort St. John, continues despite the smoke, according to a spokesperson, who said employees have been reminded to minimize their exposure where possible. 
Trans Mountain says it is monitoring the wildfire situation in B.C. and Alberta, adding that there is no impact on operations or its expansion project. 
The 1,150-kilometre Trans Mountain pipeline carries 300,000 barrels of oil per day, and is Canada's only pipeline system transporting oil from Alberta to the West Coast. Its expansion, for which construction is currently underway, will essentially twin the existing pipeline.
An online map (new window) created by the energy regulator shows oil and gas operators in the province that are within a specified distance from a fire point, perimeter or user-specified location.
With more than 100 active fires burning across Alberta and a provincial state of emergency in place, oil and gas companies with operations in the western and northwestern parts of the province have relocated workers and halted operations.
There are nearly 50 fires burning throughout B.C., most of which are small, but the area they've scorched has grown significantly in recent days.
May heatwave raises concerns
A spell of unseasonably warm weather in the forecast for many parts of British Columbia is raising concerns for further flooding and wildfires.
John Innes, a professor in the faculty of forestry at the University of British Columbia, says he's especially worried about the wildfire risk in the northeast as temperatures rise.
He says it looks like a "serious weather event'' is occurring, with a ridge of pressure expected to produce prolonged heat with little to no rain in the forecast.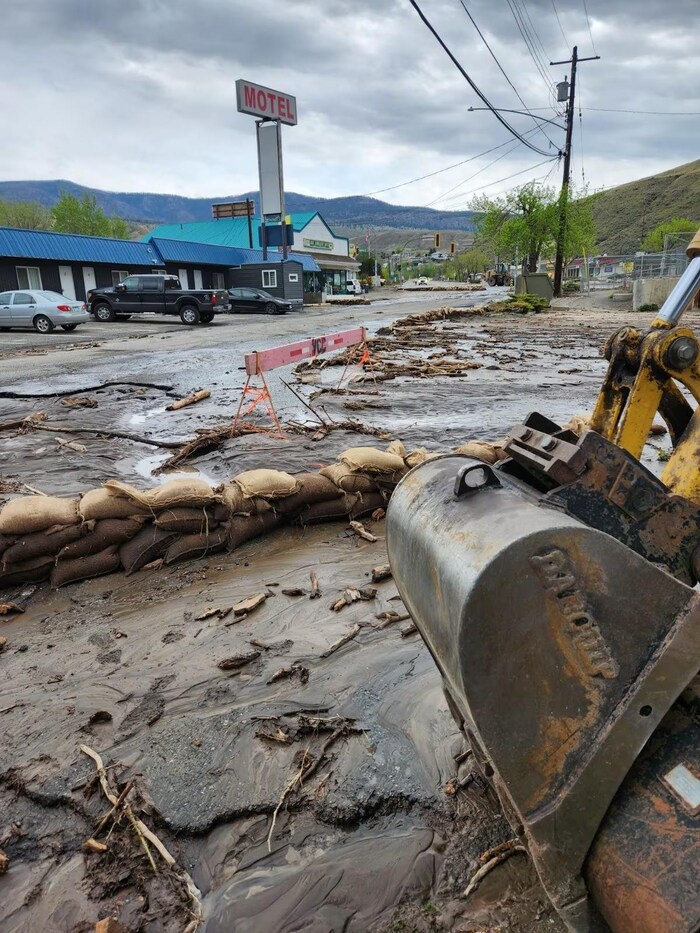 Innes says B.C.'s snowpack typically melts fairly slowly, particularly in forested areas, which helps keep moisture in the ground until later in the summer.
But if the snow melts quickly, as it has done so far this spring, he says the meltwater will run off, raising the risk of flooding and subsequently wildfires.
The latest update posted by the B.C. Wildfire Service shows the burned area of about 11,500 hectares, or 115 square kilometres, is more than triple the 10-year average for the same time of year.
The vast majority of the area scorched is in northeastern B.C., where the Peace River Regional District is maintaining evacuation orders and alerts in response to two fires, one of which spans the province's boundary with Alberta.
In Fort St. John, where a 28-square-kilometre wildfire is burning nearby, the temperature is expected to hit 32 C on Sunday.
Environment Canada is also forecasting a high of 34 C in Kamloops on Sunday and just one degree cooler in Prince George.
Fire bans in place
Effective Thursday at noon, Category 2 open burning — including the use of fireworks, sky lanterns and burn barrels — is banned in the Cariboo Fire Centre (new window).
A Category 2 and Category 3 ban  — which include open fires that burns material in one or more piles not exceeding two metres in height and three metres in width, as well as burning stubble or grass — will go into effect in the Northwest Fire Centre on Saturday (new window). 
A ban is already in place in the Peace Forest District, the Fort Nelson Forest District and the Robson Valley Fire Zone (new window).
---
With files from Betsy Trumpener and The Canadian Press