Home
Society
Celebrate Asian Heritage Month with CBC Saskatchewan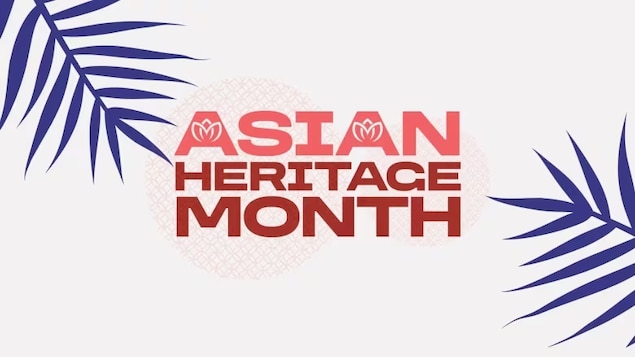 Highlighting the rich heritage and contributions of Asian Canadians in the community
May is Asian Heritage Month, a time to acknowledge and celebrate the rich history of Asian Canadians and their contributions to our country.
To commemorate the occasion, CBC Saskatchewan is sharing the voices of some amazing Asian Canadians, highlighting those who are making meaningful contributions in the community and proudly celebrating their culture.
Check out our series of questions and responses from several people below! And for more Asian Heritage Month content, visit CBC Gem (new window) for a collection of series, documentaries and films that honour the culturally diverse and rich heritage of Asian Canadians.
The Voices
We asked people from various walks of life about their Asian heritage and what it meant to them.
Xiao Han is an artist-curator who facilitates exhibitions in a community context based in Saskatoon.
respectfulchild is an interdisciplinary artist born, raised and living on Treaty 6 Territory.
Hanna Yokozawa Farquharson is a textile artist living in Saltcoats.
Marvin Chan (Merv xx Gotti) is a multi-genre artist, singer-songwriter, and community builder from Regina.
---
What makes you proud as an Asian Canadian?
Artist Xiao Han said she believes her identity as a Chinese-Canadian immigrant encourages her visual artwork toward building cultural bridges.
Interdisciplinary artist respectfulchild said they are proud of the communities that surround them. However, they said they don't believe in the idea of Asian-Canadianism as an identity that unifies people across the country.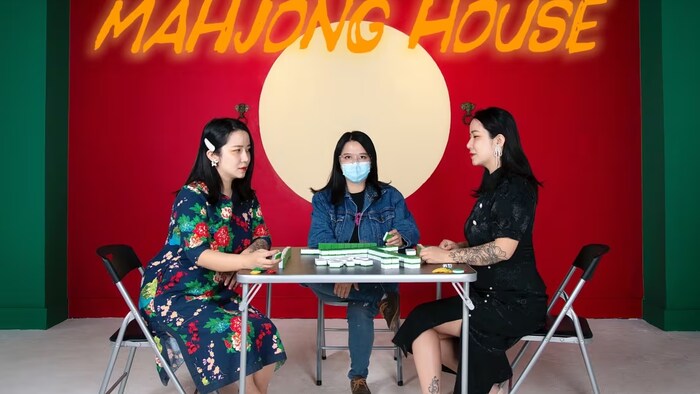 Vocalist and artistic director Marvin Chan said he is proud of the fact that he grew up in a mixed heritage family and surrounded by several friends of a plethora of heritages. We discussed and compared our cultural values with one another, and discovered what values were truly important to us as individuals.
How has your heritage shaped the person you are today?
Hanna Yokozawa Farquharson, originally from Japan, said the spiritual culture that Japan holds dear has similarities with Canada's Indigenous cultures. That spirituality seeps into her work and makes her feel not only accepted by the people of Canada, but also by the land.
Marvin Chan said, My heart is from my dad, but my mind is from my mom. His mother worked in the computer science and engineering field  dominated by white men, and pushed her work ethic and resiliency. Marvin's father was a community figure that mentored a young Thai community in his hometown and showed that building a community is a natural tenet worth building toward.
Xiao Han focuses on three aspects: the past, present and future. Her past of living and growing up with her family is where her work ethic was instilled, the present of her working on her art and community work, and the future as her being a mother and the lifelong journey of parenting.
respectfulchild found heritage in the lands of Canada and those that call it their native land.
Does your family have any traditions that are especially important to you?
Some have had traditions taught by family, others start their own. respectfulchild built a shrine to their ancestors after doing an art exhibit. It felt uncomfortable trying to restart a tradition that wasn't passed directly on to me (imposter syndrome going through the roof), but has also felt empowering figuring out ways to reconnect with tradition in my own way.
Xiao Han said mahjong is her tradition. Mahjong is a perfect game for chatting when family and friends visit during the holiday. A lack of connection brought about by the pandemic led her to launch a community-based project, Mahjong House, intended to discover the story and history of Saskatoon's Chinese immigrant entertainment activities related to Mahjong.
As a person of both Chinese and Thai heritage, Marvin Chan celebrates both the Lunar (Chinese) New Year, and Songkran (Thai New Year). He performs martial arts and dragon dances during the Chinese New Year and live music during the Thai New Year. These experiences throughout my childhood informed my relationship and style in live performances now.
One of the major traditions Hanna Yokozawa Farquharson holds is her own version of a New Years resolution based on a Japanese proverb, One's whole year's plan should be made on the first day of the year. To her, this starts a new year with a positive mindset.
Can you describe a particularly impactful moment or experience in your life?
The most impactful moment for Hanna Yokozama Farquharson was her first foray into the professional art world. The Local Artist Show held at the Godfrey Dean Art Gallery in Yorkton was her first exhibition at a gallery in Saskatchewan. The people she interacted with overflowed with positivity. I wondered why everyone was so positive, but I think it's because everyone is expressing themselves freely through what they love, and that makes them feel at peace.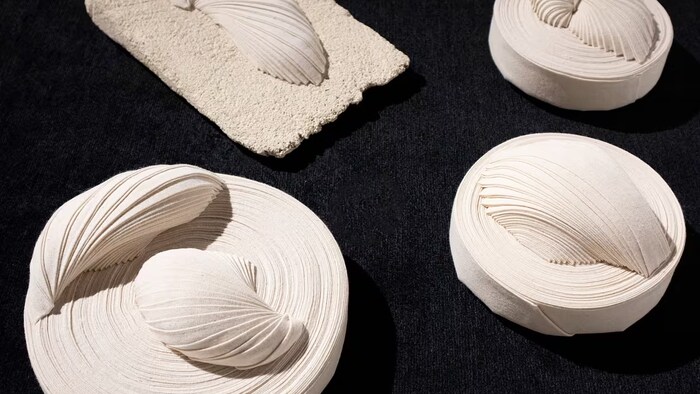 Marvin Chan's moment was as a viewer. His friend and fellow singer Savan Muth (AKA Jeah or DED BOY) of Samurai Champs returned with Marvin to Savan's mother country of Cambodia. When we got off the plane, I remember watching Savan's body light up as he saw his parents' homeland for the first time in his adult life. I thought of how strange it must be, having your entire ancestry breathe the same air and see the same horizons for generations, then finally seeing it again as an adult.
To Xiao Han, Chinese New Year is an incredibly important cultural event. A phone or video call with her parents may seem like an insignificant thing, but to Xiao it is a time travel experience. After I hang up the phone with my family to greet them on their first day of the new year, I will time travel back to the Canadian time zone, which is still new year's Eve. That means my parents are in 2023, and I was still in 2022. This is a weird feeling, and this feeling happens every year. To her, it made her value the time spent with her parents even more.
What is the biggest challenge facing the Asian community today and what can be done to address it?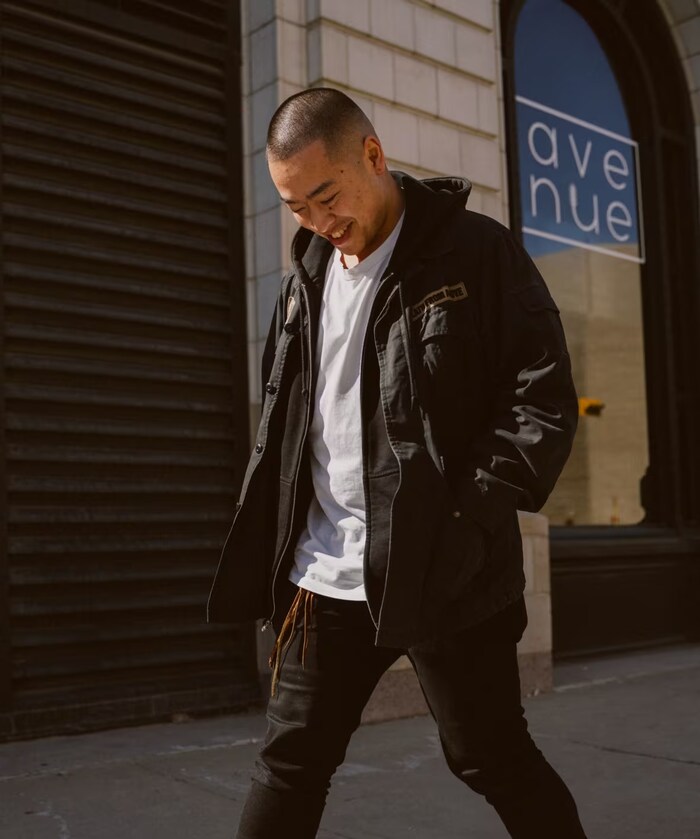 The three areas that Marvin Chan focuses on are:
Understanding and transcending the concepts of racial hierarchies and "model minorities."

Addressing culturally-specific mental health issues, particularly at the demographic intersections.

Guiding our elders in understanding these generationally-specific issues.
The answer, in his words, must come from, a place of proper strength and representation.
To Marvin, the typical notion of a Canadian band is five white guys, but the Canadian music scene is as diverse as the country itself.
Artist Xiao Han finds that community solidarity and Asian philosophy need to be addressed in the North American landscape. Without solidarity, it is impossible to shape an Asian-Canaidan future. Xiao finds the challenge to be keeping her ancestors' philosophy and culture while being respected by other communities. Increasing Asian culture and philosophy in the event, activities, workshops and culture days will address it in the future.
On a larger scale, respectfulchild said society itself is a challenge and needs to better address the challenges Asians around the world face. Caring more about taking care of the land and each other, more than we care about money and profits.
Hanna Yokozama Farquharson also takes a macro view. Her perceived challenge is that of self-worth. The solution is to look internally and answer a set of questions: Do I value myself? Do I truly love myself from the bottom of my heart? How many of us can answer that they value themselves 100 per cent and love themselves 100 per cent? Once answered, this love for oneself will spill forth and positively impact those around us, bettering us all, she said.
CBC Communications ·