Home
International
[Analysis] Professor Scott Simon: Canada has never recognized Taiwan as part of China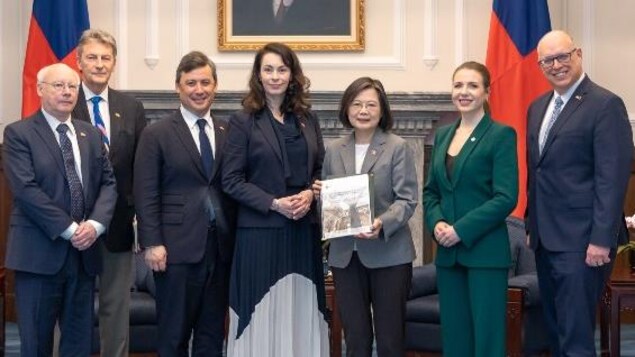 Liberal MP John McKay, Chair of the Standing Committee on National Defence and head of a parliamentary delegation to Taiwan, told President Tsai Ing-wen, "Taiwan's issues are Canada's issues."
Just as China was conducting military drills around Taiwan, 10 Canadian MPs visited the island on April 10 (local time) to meet with Taiwanese President Tsai Ing-wen, Vice President Lai Ching-te and Minister of Foreign Affairs Joseph Wu, among others.
Lai was recently named the ruling Democratic Progressive Party's candidate in the 2024 presidential election. Liberal MP John McKay, who led the parliamentary delegation as Chair of the Standing Committee on National Defence, told Tsai that Taiwan's issues are Canada's issues, and that the visit demonstrates Canada's commitment to stand with Taiwan at a time of heightened tension.
When Parliament's Canada-Taiwan Friendship Group visited Taiwan and attended its National Day celebrations in October last year, China protested by saying it firmly opposed any form of official exchanges between the Taiwan region and countries having diplomatic ties with China.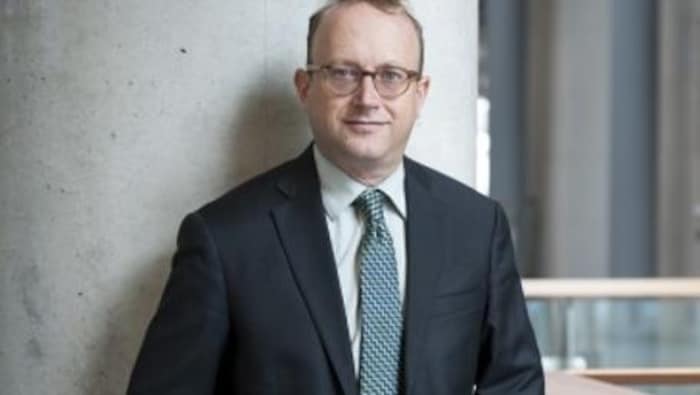 Professor Scott Simon, co-holder of the Chair of Taiwan Studies at the University of Ottawa, has spent close to three decades looking into Canada-Taiwan relations. He spoke to RCI last Tuesday and stressed that Canada needs to revise and update its Taiwan strategy to safeguard peace across the Taiwan Strait.
History of the

Canadian formula
Canada was one of the first Western countries to establish diplomatic ties with the People's Republic of China. However, Canada has never recognized Taiwan as part of China. The 1970 Canada-China communiqué reads:
The Chinese Government reaffirms that Taiwan is an inalienable part of the territory of the People's Republic of China. The Canadian Government takes note of this position of the Chinese Government. –
The framework, known as the Canadian formula, was immediately adopted by Italy and at least 30 countries that subsequently established diplomatic ties with Beijing. These countries continued to trade with Taiwan. Fast forward to 2022, and tension was simmering across the Taiwan Strait.
When former U.S. House Speaker Nancy Pelosi visited Taiwan in August 2022, Beijing staged massive drills around the island and intensified military threats against Taiwan.
By repeatedly asserting that the Taiwan Strait does not constitute international waters, Beijing seeks to blur the median line of the Strait. It also stresses that the self-governing democracy is part of China's internal affairs.
According to Simon, this is precisely the reason why Canada needs to stress again and again that it has never recognized Beijing's claim to sovereignty over Taiwan.
If Taiwan is not part of China, then any Chinese invasion of the island would contravene international laws, as it would be an invasion of a sovereign state. It would be legitimate for the international community to intervene. And if the international community recognized Taiwan as part of China, then a Chinese invasion would be seen as an internal matter, which is what China hopes to see.
In August 2022, Beijing published a white paper on the Taiwan Question to reiterate its long-standing position that Taiwan is an inalienable part of China and it reserve[s] the option of taking all necessary measures.
Canada needs a new policy on Taiwan.
According to Agence France-Presse, China sent 1,727 planes into Taiwan's air defense identification zone (ADIZ) in 2022 and frequently crossed the median line of the Taiwan Strait.
Canada has long adhered to a One China policy. However, Simon believes recent developments have necessitated a new strategy on Taiwan to cope with changes in cross-strait relations.
In his analysis, China has repeatedly waged psychological warfare to intimidate Taiwanese democracy in the past two years. Beijing's unilateral military posturing has plunged cross-strait relations to a historical low. Given China's violations of the terms that have ensured peace since the 1950s, it would be naïve to think it is business as usual.
It is worth noting that Taiwan's political and economic development has been impressive. In particular, it has achieved one of the most successful transitions to democracy since the lifting of the martial laws in the late 1980s and has remained a vibrant democracy.
Simon noted there has been more international attention on the Taiwan issue since the start of the Russian invasion of Ukraine. This is because more people realize that defending democracy in Taiwan means defending our values. If the international community does not demonstrate a strong will to defend Taiwan, China may employ non-peaceful means to bring the island to its knees.
Situations could develop in which international recognition of Taiwan becomes the best strategy to deter war, and Canada could again lead the way. Canadian businesses and citizens involved on both sides of the Taiwan Strait need a government prepared for various contingencies.
What should Canada do?
Simon's recommendations for an updated Taiwan strategy include direct discussions among government officials, former diplomats, academics and think tanks from both sides, and normalization of high-level political visits. Parliament can play a bigger role and even follow Japan's example by conducting a party-to-party security dialogue with Taiwan.
The recent visit of the parliamentary delegation, for example, was funded by and followed an invitation by the Taiwanese government. However, the Canadian government should send its own delegation, ministers and members of Cabinet to the island, or invite a Taiwanese parliamentary delegation to visit Canada.
Simon stresses that the updated Taiwan strategy can be part of Canada's Indo-Pacific Strategy, and is essential to maintaining the peace and prosperity that we have enjoyed over the past seven decades.
Unveiled in November 2022, Canada's Indo-Pacific Strategy calls China an increasingly disruptive global power. It stresses that Canada should work with like-minded democracies in the Indo-Pacific and commits almost $500 million over five years to enhance military and intelligence cooperation with regional allies.
In October 2021, the Royal Canadian Navy frigate HMCS Winnipeg sailed through the Taiwan Strait with a U.S. warship to demonstrate freedom of navigation in international waters.
However, Canada should do more to support Taiwan's participation in international organizations, such as the Comprehensive and Progressive Agreement for Trans-Pacific Partnership (CPTPP), which it has applied to join.
Canada should voice support for Taiwan since it is clear that the country meets the progressive trade agreement's requirements on human rights, women's rights, as well as labour and environmental protection.
Currently, 200,000 Canadians are of Taiwanese descent, and over 60,000 Canadians live in Taiwan, making it the fourth-largest Canadian diaspora community in the world.
Taiwan is also Canada's 15th-largest trading partner, and sixth among Asian countries