Home
Science
Canadian researchers find new gene mutation that could be linked to increased breast cancer risk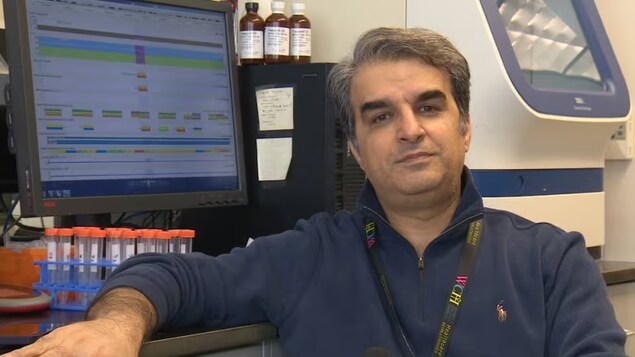 Study is valuable because any information it provides can be used in prevention
A group of researchers led by a Canadian scientist have identified a rare gene mutation that could be associated with an increased risk of breast cancer.
In a peer-reviewed study published on Monday in the American Journal of Human Genetics (new window), the researchers identified a mutation in a gene called ATRIP.
The findings could someday have implications for the prevention and treatment of breast cancer in certain families, said Dr. Mohammad Reza Akbari, the study's principal investigator and a scientist at Women's College Hospital in Toronto.
That can help to identify those families, preventing cancer among them or treating their breast cancer more efficiently, Akbari said.
The study looked at the genetic sequencing of 510 women in Poland with familial breast cancer and identified the ATRIP mutation in two women.
The researchers, including Jean-Yves Masson of Université Laval in Quebec City and Cezary Cybulski of Pomeranian Medical University in Poland, next looked at the DNA data of 16,000 breast cancer patients in Poland and 15,000 in the United Kingdom.
They found the mutation in 42 women with breast cancer in Poland and 13 in the U.K. — enough for them to make the link between that gene mutation and breast cancer susceptibility.
Although the ATRIP mutation appears to be less common than other gene mutations people can currently be screened for, such as BRCA1 and BRCA2, Akbari said the findings suggest people with the mutation would have a two-to-three times higher chance of developing breast cancer than the general population.
I think eventually this gene should be added to the list of other breast cancer susceptibility genes, he said.
Further study needed
Yasser Riazalhosseini, an associate professor in the department of human genetics at McGill University in Montreal, said the findings still need to be replicated and validated with further research among wider populations.
Still, Riazalhosseini, who has studied genetic mutations in kidney cancer, said the findings are promising and that this kind of research is valuable.
Prevention is the key in the field of cancer, and these types of studies discover new ways or new tools or information that can be used in preventive strategies, he said.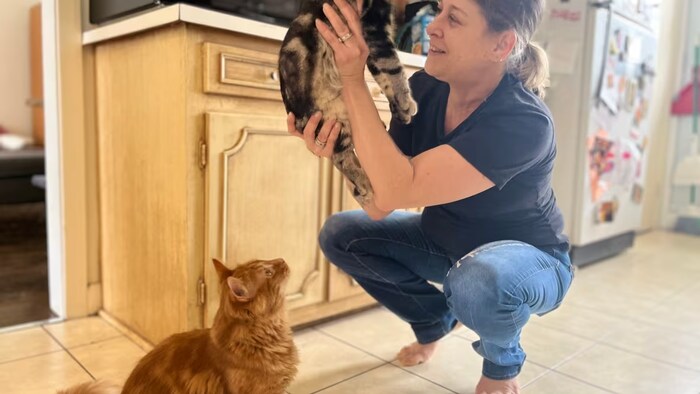 Several breast cancer gene mutations have been identified and can be screened for, said William Foulkes, James McGill professor in the departments of medicine, oncology and human genetics at McGill University.
Despite extensive efforts, he said, researchers in recent years have for the most part failed to identify further mutations that are significant.
If this is truly a validated finding, that could be important for a small number of women who haven't got answers yet for why there has been breast cancer occurring in their family, he said.
However, Foulkes said, the impact could be limited since the study found the mutation in a small number of people, so it would likely play a role in breast cancer susceptibility in fewer families than other gene mutations, such as BRCA1, BRCA2 and PALB2.
Akbari said his research is continuing and he hopes it can lead to more tailored treatments and better outcomes for people with breast cancer who have this mutation.
Beyond that, he said, research like his adds to what is known about hereditary breast cancer.
Identifying breast cancer genes provides basic biological knowledge about the pathology of breast cancer, Akbari said.
And that can be used for all other breast cancer patients down the road.
Information is knowledge
Karen Malkin-Lazarovitz runs an online support group for people with gene mutations that increase their risk of cancer.
She started the group after she learned she had the BRCA2 gene mutation — one of the most common causes of hereditary breast cancer. She acted quickly, choosing to have her ovaries removed and a double mastectomy.
I was given an 87 per cent chance of developing breast cancer in my lifetime and a 44 per cent chance of developing ovarian cancer, Malkin-Lazarovitz said in an interview from her home in Montreal.
I didn't want to live in fear, so I chose risk-reducing surgeries to be here for my children.
The 48-year-old mother of two said she is encouraged by the study because the more information people have, the better.
To me, knowing about a higher risk of cancer means knowledge, she said. It doesn't mean you have to rush out and undergo extreme surgery. It is more about understanding your family history and things you can do to protect yourself.
Alison Northcott (new window) · CBC News ·