Home
Politics
B.C. must build 43,000 new homes annually over next 5 years to account for rising immigration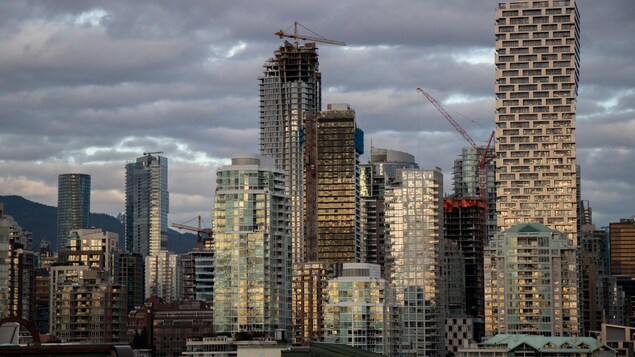 Report says sustained 25% boost to supply would ease rise in prices caused by immigration-driven demand
Home construction in British Columbia will need to rise to unprecedented levels to offset the impact of record immigration on the housing market, the B.C. Real Estate Association said in a new report (new window) on Tuesday.
The province must build 25 per cent more new homes than usual for the next five years to address deteriorating affordability.
The association said construction needs to be ramped up to a record 43,000 housing completions a year for the next five years to counteract rapid population growth.
"While this pace of completions is close to that achieved from 2020 and 2021, higher interest rates and weaker market conditions make that rate of completion less likely,'' the association said.
Lowering price growth so incomes can catch up to prices is integral to improving housing affordability in B.C., said Brendon Ogmundson, chief economist with BCREA.
He said increasing supply would ease the upward pressure on housing prices from an immigration-driven demand shock and, if sustained, help improve overall affordability.
Policies shaping housing demand
B.C. is expected to welcome an estimated 217,500 new permanent residents from 2023 to 2025, nearly double the historical average immigration levels.
In that time, two federal government policies — the ban on foreign homebuyers and record-high immigration targets — will be the key factors shaping housing demand in B.C., the BCREA said.
Bill C-19, which implemented a two-year ban on home sales to non-Canadian buyers, will help offset some of the demand for housing, said BCREA, but not nearly enough compared with the expected demand from new immigrants.
The association said there is weak evidence that the ban will achieve its objective of lowering home prices given that a relatively small number of transactions involve purely foreign buyers.
The potential impact of the increase in immigration is much more significant than the decline in sales due to the prohibition on foreign buyers, the report said.
BCREA said an unfortunate unintended consequence of the ban on foreign homebuyers is that financing new home construction is more difficult without access to international capital markets.
B.C. Housing Minister Ravi Kahlon said he had asked the federal government to consider tying the number of immigrants it accepts to Canada to the number of available housing units.
We want people both here in British Columbia and those that are coming to be successful, and we need that housing to be built, he said Tuesday.
Jonathan Oldman, CEO of the Immigrant Services Society of B.C., said last week the growing immigration numbers offer incredible benefits for Canada, economically and culturally.
We do need to make sure … we plan for that though, Oldman said, including making sure there is enough housing for newcomers.
There is no sugar-coating the fact that there is enormous pressure for affordable housing.
The Canadian Press with files from CBC News