Home
International
[Analysis] Beijing's control of Chinese-language media in Canada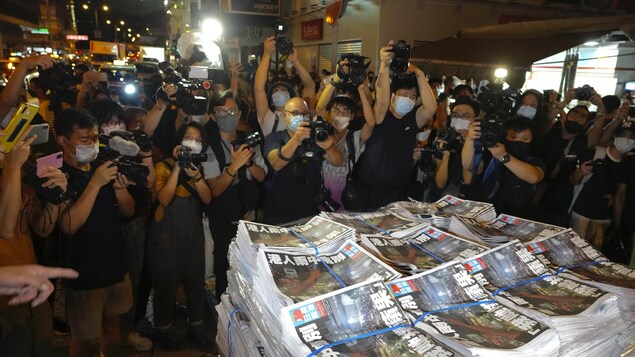 This is part of the Chinese infiltration of Canada. From traditional to digital media, Beijing's control of Chinese-language media in Canada is increasingly sophisticated.
Victor Ho, a seasoned journalist and former chief-editor of the BC edition of Sing Tai Daily, has been warning about Beijing's near-ubiquitous control of Chinese-language media in Canada, which makes it difficult for Chinese-Canadian communities to access independent and unbiased sources of information.
Beijing's media takeover is a core part of its infiltration of Canada. Ho spoke to RCI this week to provide an in-depth analysis.
RCI: Does Beijing have total control of Chinese-Canadian media?
In his book Beijing's Global Media Offensive, out this month, Joshua Kurlantzick, Senior Fellow at the US Council on Foreign Relations, concludes that [i]n the United States… pro-Beijing owners have taken over nearly every Chinese[-]language outlet… A similar situation now exists in Canada (as it does in Australia, New Zealand and most other leading democracies…)
Ho thought for a while and said, "I can't find you any example to refute this conclusion.
I cannot think of any Chinese-language media outlets or social media in Canada, save for a very small number of exceptions, that are independent and free from Beijing's influence. Does anyone dare to stand up to the Chinese Communist Party (CCP) and not follow Beijing's official narrative? News outlets are either co-opted by Beijing, or are practising strict self-censorship.
Beijing's censorship is strict
Recent journalistic investigations by major Canadian media in French and English on Chinese interference and infiltration in Canada are conspicuously absent from Chinese-language media and social media. Those that do feature the story are instead criticizing racism in Canadian society.
Ho notes that Beijing's influence operations have grown more sophisticated as it expands its control from traditional to digital and social media.
This is because most Chinese readers in Canada consume Chinese media on WeChat, China's largest social media platform where all content is subject to censorship by the country's Cyberspace Administration and internet censors. It is impossible to publish any article that contains sensitive keywords, let alone criticism of Beijing.
Mr. Cheung, another media veteran whose last name has been changed to protect his identity, joked to RCI, WeChat doesn't just ban 'down with Xi Jinping'; one can't even say 'long live Xi Jinping.' That is how strict Beijing's censorship is.
RCI: How does the CCP control Chinese media overseas?
A seasoned journalist, editor and academic from Hong Kong, Ho had worked at Yazhou Zhoukan, a sister magazine to Asiaweek, and the Chinese University of Hong Kong since the 1980s. In the 13 years or so before his retirement, Ho served as editor-in-chief of the Vancouver edition of Sing Tao Daily, one of the largest Chinese-language newspapers in Canada.
He walked us through several methods Beijing employs to control Chinese media overseas.The most effective tactic is to target the owners of traditional, private media organizations that have a large influence within the Chinese community, including several established newspapers and radio stations.
The CCP entices media owners who have existing or prospective businesses in China with lucrative opportunities to get them to fall into line. The Party knows these people well. It starts by dissuading them from criticizing Beijing before asking them to sing the praises of the Party outright.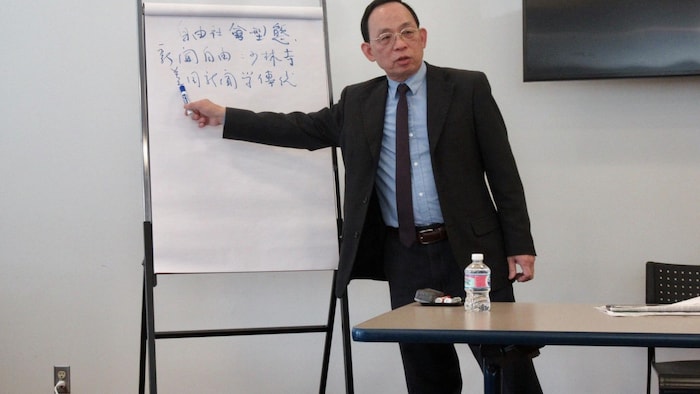 Another approach is to install a pro-Beijing figure in a management position, or simply replace the owner with staff by buying out the company's shares. That way, the media organization will be little different from a Party mouthpiece. The same approach is used to co-opt smaller Chinese-Canadian community press, which is often easier to accomplish.
The third approach is to establish and run state media outlets in Canada. China's state news agency Xinhua, for example, has bureaus in Toronto, Vancouver and Ottawa. China Central Television (CCTV) and China Global Television Network (CGTN) are already established in Canada, as well as China News Service (CNS) and others. Canadian-grown Chinese-language media are no match in scale and reach.
Then there are overtly private media organizations set up by pro-Beijing voices that serve as satellites of state media.
Ho observes that China has all the while curtailed the activities of Western journalists in the country. For example, Radio Canada was forced to shut down its longstanding news bureau in Beijing after officials ignored requests to grant a work visa to its sole correspondent there.
Mr. Cheung added that the biennial Forum on the Global Chinese Language Media is organized by CNS to target overseas Chinese media. Foreign journalists are offered lessons on how to tell the good story of China.
The previous Forum, the tenth of its kind, was jointly organized by CNS and the Overseas Chinese Affairs Office (OCAO) of the State Council in 2019, just before the pandemic. According to reports, 400 Chinese-language media organizations from over 50 countries participated.
To counter Western—including Canadian—condemnation of China's human rights violations in Xinjiang, the OCAO organized a tour in that province in August last year whose participants included Chinese-language journalists from Canada.
RCI: How do Chinese media self-censor?
Ho recalls getting reminders from his boss from time to time when he was Sing Tao's editor-in-chief. Colleagues would offer reminders or express worries when he covered sensitive topics like the Tiananmen Square protests. The past few years have seen no lack of self-censorship sagas within Canada's Chinese media.
In May 2020, Sing Tao Canada published a full-page by-lined commentary that supports the implementation of the national security law in Hong Kong. It came to light in August that same year, according to several local Chinese media, that the paper had refused to run a paid ad criticizing that law.
Chinese activists told us that Chinese-language papers had stopped publishing ads that are critical of Beijing for years. Two long-serving  two radio hosts fired by Fairchild Radio in 2019 and 2020 believe they were punished for expressing support for the 2019 Hong Kong protest and questioning pro-Beijing figures in their programs.
In another high-profile case in 2018, a former editor-in-chief of Vancouver-based Global Chinese Press took his boss to the BC Human Rights Tribunal for dismissing him after he tried to run an obituary of Chinese dissident and Nobel Peace Prize Laureate Liu Xiaobo.
Meanwhile, Sing Tao, Fairchild Radio and Global Chinese Press have all denied allegations of self-censorship under pressure from Beijing. Regardless, the firings have undeniably created a chilling effect on other journalists.
RCI: How should Canada respond?
Ho feels that Ottawa has for years overlooked the seriousness of Chinese interference and infiltration, and is only responding after CSIS intelligence was leaked to the mainstream press.
There is a lot that Ottawa can do. Ho cites Australia as an example. Canberra has, for instance, passed foreign interference laws and the Foreign Influence Transparency Scheme Act in recent years. Canada must follow suit or risk becoming more vulnerable to political interference by the CCP.