Home
International
Canada imposes new sanctions against Iran over protest crackdown, drone production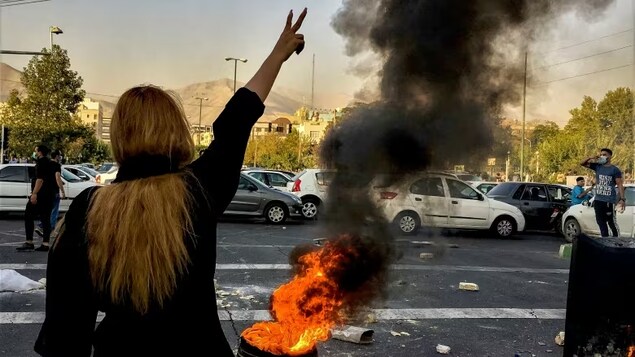 Ottawa's 10th round of sanctions since October, following nationwide demonstrations and mass arrests
The Canadian government said on Monday it was targeting two entities and eight individuals as part of new sanctions against Iran over human rights violations and production of drones and ballistic missiles.
Canada's latest round of sanctions against Iran, the 10th since October, targets individuals including senior officials from the Islamic Revolutionary Guard Corps (IRGC) and Law Enforcement Forces (LEF) for gross and systematic human rights violations in Tehran and northwestern Iran, the Canadian foreign ministry said in a statement.
Sanctions also target senior Iranian officials involved in unmanned aerial vehicle and ballistic missile production, the ministry said.
Tension between Iran and the West have mounted over Tehran's nuclear activity and its supply of drones for Russia's war in Ukraine, as well as the Islamic Republic's clampdown on months of anti-government-protests. Tehran denies selling drones to Moscow for use in the Ukraine war.
We call on the Iranian regime to stop the brutal oppression of Iran's people and to address their demands in good faith, Foreign Affairs Minister Mélanie Joly said in the statement.
The sanctioned entities support the Iranian regime by helping them disrupt and manipulate the online communications of those protesting the regime or by supplying the LEF with tactical equipment used in the brutal suppression of demonstrations, according to the statement.
Watch | Three men in Canada wanted by FBI for allegedly helping Iran:
Businessmen in Canada wanted by the FBI for allegedly helping Iran
A CBC News investigation has revealed three men wanted by the FBI on felony charges for allegedly helping the Iranian regime are living in Canada.
According to Global Affairs Canada, the federal government has imposed sanctions on 147 Iranian individuals and 191 Iranian entities, including the IRGC and key members of the regime's security intelligence and economic apparatus.
Last fall, the government permanently banned more than 10,000 members of the Iranian regime and military from entering Canada because of their engagement in terrorism and systematic and gross human rights. 
Ottawa has faced calls to list the IRGC as a designated terrorist entity. 
Thomson Reuters with a file from CBC News