Home
Politics
Niagara Falls, Ont., to ask Ottawa for cap on number of hotel rooms for asylum seekers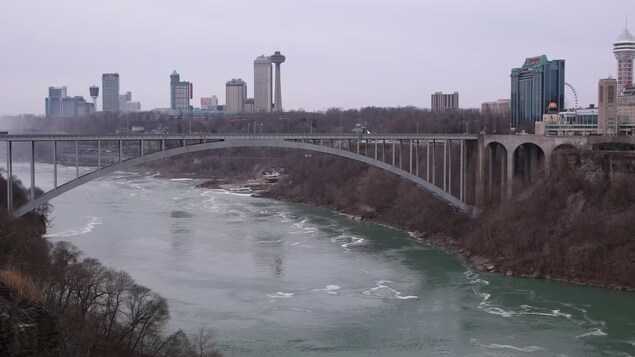 Many of the nearly 3,000 newcomers face language barriers to accessing employment, other supports
Mayor of Niagara Falls, Ont., Jim Diodati, said he is asking the federal government for a cap on the number of hotel rooms available for asylum seekers, citing the need for rooms as tourism season approaches.
Diodati told CBC Hamilton he expected to have a call with the deputy minister of immigration, refugees and citizenship on Thursday and would make the request then.
There are currently between 1,500 and 2,000 hotel rooms being used to house asylum-seeking families in the city, according to the mayor. 
Diodati said he was told the number of hotel rooms housing asylum seekers would go down on its own, but said that hasn't happened yet. 
If the cap is put in place, Diodati said, the federal government will likely move asylum seekers to the eastern and western provinces in what he called a Team Canada approach. 
Asylum seekers face barriers to entering workforce and leaving hotels
CBC News reported in February that 39,000 asylum seekers crossed into Quebec via Roxam Road (new window), south of Montreal, last year. Many asylum seekers in Quebec were bused to Niagara Falls, Windsor and Cornwall. 
On Monday, Windsor Mayor Drew Dilkens announced the federal government said it would cap the number of hotel rooms for asylum seekers there at 500.
Mike Morency, who runs a Windsor-based support program for refugee claimants said claimants face unique challenges and require additional support to adjust to life in Canada and move on from the rooms. 
It's like entering into a car race when you haven't even bought your first car yet, he said.
These people don't even have their refugee claims submitted.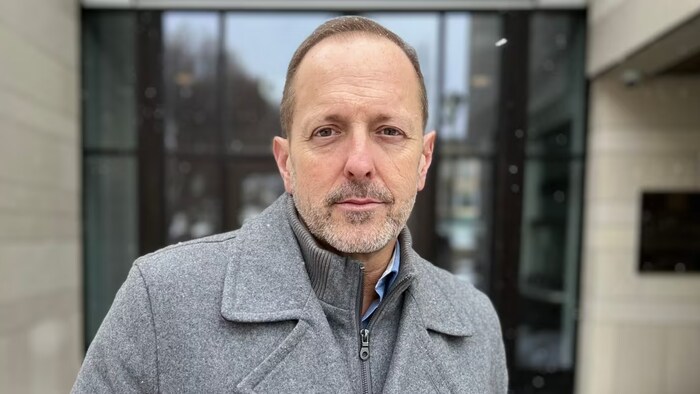 He said many refugee claimants need help submitting paperwork, attending hearings and meetings with legal counsel —which are time consuming. 
In Niagara Falls, Immigration, Refugees and Citizenship Canada previously told CBC News that as of February, 2,841 individuals had been transferred to the area, many of whom speak French, Spanish and Haitian Creole (new window).
Diodati said the municipal government is trying to get refugee claimants set up with work permits to help them move on from living in hotels. But, he added, for many a language barrier has impacted skill assessments and work placements.
And even when the families move on from the hotels, Diodati said the housing crisis means there are limited options.
In 2020, the region estimated (new window) it would need 20,000 additional affordable housing units by 2041 to meet growing demands, before the influx of asylum seekers came to the region. 
We need to know the long-term plan for their accommodation because they're supposed to be temporarily in the hotels then move on to some transitional housing rental, and we don't have much, Diodati said. 
Nancy Caron, media relations for Immigration, Refugees and Citizenship Canada (IRCC), told CBC Hamilton in an email that the IRCC is working collaboratively and proactively with local officials and provincial and local stakeholders to develop partnerships to support asylum seekers in new communities.
City expecting 14 million tourists this summer
Using the empty hotel rooms to house asylum seekers made sense in the shoulder season [the time between off and peak seasons] because a lot of the rooms were empty. But that's changing fast and the tourists are on their way, he said. 
He said the city is anticipating 14 million tourists this season, as the city's tourism industry rebounds from three years of devastation from COVID-19. 
It's our hope that this will be our major recovery year, he said, telling CBC previously that 40,000 people in Niagara Falls depend on tourism to pay the bills. 
If you don't have the inventory of hotel rooms and people staying overnight, then you don't have the same spend and ripple effect of people buying their dinners at the mom and pop restaurants, the T-shirt places, the wineries, the attractions and all the other [businesses] who are dependent on people staying here overnight.
Cara Nickerson (new window) · CBC News ·