Home
Politics
Ethnic Chinese community concerned about China's interference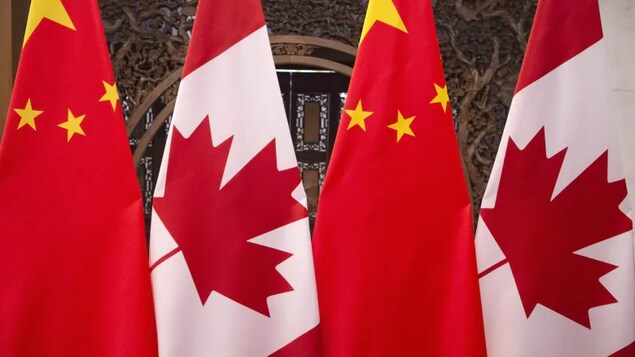 Reports on the Chinese government's infiltration into Canada's federal election and democracy have recently garnered great attention from all sectors of Canada. On Monday, March 6, Prime Minister Justin Trudeau, under pressure, announced some measures to be taken to investigate this interference, including the appointment of an independent special rapporteur and the commissioning of a full investigation by a Canadian parliamentary commission and specialized agencies.
On Friday, March 10, Marco Mendicino, Minister of Public Safety, announced the beginning of public consultations on a Foreign Influence Transparency Registry.
Members of some Chinese-Canadian groups in Canada have expressed their views in media interviews, welcoming the above-mentioned investigation measures, but also voicing concerns about the future.
Fenella Sung, a member of the Canadian Friends of Hong Kong, believes that an investigation into the Chinese government's interference is necessary. In a feature interview with CBC's Power & Politics (PnPCBC), she said that as a Chinese-Canadian, it is important to know who is involved in the interference in our community, and if we do not identify those involved, racial discrimination will fall on every one of us in the Chinese Community.
In an interview with CBC, Cherie Wong (New Window), Executive Director of Alliance Canada Hong Kong (ACHK), a Canadian group supporting Hong Kong's pro-democracy movement, expressed concern about the safety of her family in both Hong Kong and mainland China, as well as the hatred and discrimination faced by Chinese Canadians.
ACHK has proposed the establishment of a central agency to report foreign infiltration, which would also serve as an educational platform, providing opportunities for government, media and the public to learn about and understand how foreign infiltration is conducted.
Jiaji Jiang, a member of the Federation for a Democratic China, said in an interview with RCI Chinese that he believes it is important for the Canadian public to understand that the Chinese government, ordinary Chinese people, and ethnic Chinese are different concepts.
Furthermore, it is crucial for Canadians to understand that it was the Chinese Communist Party (CCP) government that interfered with and infiltrated the Canadian federal election and democratic system. It is not the will of ordinary Chinese people, and much less the will of Chinese Canadians who live and study in Canada.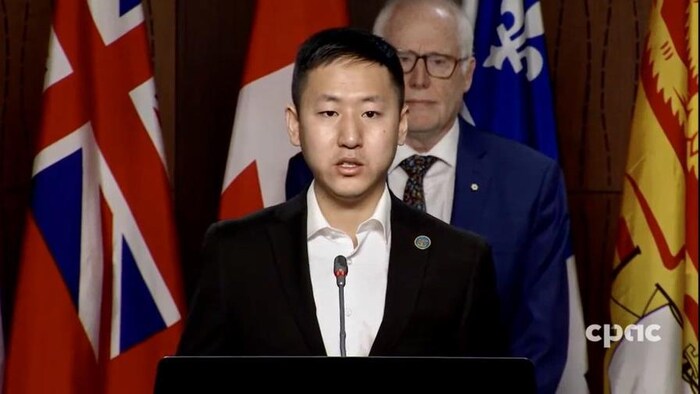 Jiaji Jiang said his friends are most worried about the CCP's pervasive intelligence gathering and the severity of their interference and infiltration. The Chinese government wants to see many Chinese Canadians fear and keep silent in the end. He called on ethnic Chinese residents to stand up, seek the help of the Canadian police and relevant organizations and support the investigation.
He also said that he understands people's fears and concerns, which he has experienced himself. His father was imprisoned in China for 20 years for political reasons, and he himself left China as a teenager. There has been no chance to see his parents since then, and this fear has haunted him for many years. The greater fear for him now is that the CCP's infiltration will deprive him of his only remaining free space in Canada.
Jiaji Jiang pointed out that it is the responsibility of the ethnic Chinese community to make the Canadian public and government aware of the fears and concerns of ethnic Chinese people with respect to the CCP government. He believes that the proactive measures currently taken by Canada's federal government will give people more confidence.
Jiaji Jiang also said that the CCP's resources are limited. When we are all afraid and few people stand up, the CCP government appears to be very strong. But if some of Canada's 1.7 million ethnic Chinese (according to 2021 statistics) are willing to come forward, even if only 10% or 20%, the CCP government will not be able to arrest the relatives of so many people in China.
Jiaji Jiang also agreed that the Chinese government's censorship of Chinese-language social media and the infiltration of Chinese-language media in Canada is a significant issue. However, he is optimistic that the current Canadian investigations will lead us in the right direction towards resolving the issue.
In addition, Jiaji Jiang believes that Western countries are joining forces to challenge the Chinese government. The Russian invasion of Ukraine and the Chinese government's infiltration into democracies have made more people realize that when dictatorial and violent countries become stronger, the power of democracies is weakened. Such a sense of crisis is a wake-up call for politicians and the public alike.
Related reports
Jiaji Jiang, a member of the Federation for a Democratic China, said he stood up not out of bravery, but out of fear
Note: this report is also available in traditional Chinese