Home
Politics
"Don't make a fool of Canadians"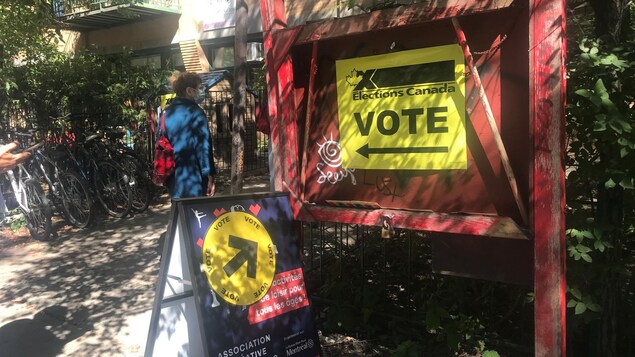 "This is one of the functions of false information: creating unnecessary fear in communities and the public and spreading distrust in Canadian elections and society. It's very dangerous and worrisome"
On March 10, Marco Mendicino, Canada's Minister of Public Safety, announced the launch of public consultations on the Foreign Influence Transparency Registry in Canada.
Senator Yuen Pau Woo immediately tweeted in response: a hundred years ago, as a part of the Chinese Exclusion Act, formally called the Chinese Immigration Act, Canada forced all Chinese in Canada to register; otherwise they could face deportation. How can we prevent this Act from being a modern form of Chinese exclusion?
In response, Mable Tung, spokesperson for the Concern Group of Chinese Canadians on CCP Human Rights Violation, told an RCI Chinese reporter that her initial reaction to this comparison was that it's ridiculous and it's making a fool of Canadians.
The comparison tries to capitalize on racism to disguise the attempt of the Chinese Communist Party (CCP) to interfere with Canadian democracy and infiltrate into Canadian society. It also acts like a threat to those who criticize the CCP, trying to shut their mouths.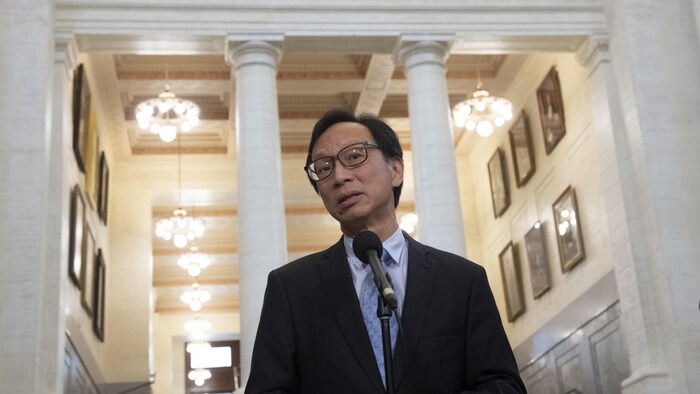 Margaret McCuaig-Johnston, an expert on China, told RCI Chinese that the statement of Senator Yuen Pau Woo is similar to the false information spread on Chinese social media platform WeChat to attack Kenny Chiu, a former Conservative MP, before the 2021 federal election. At that time, a WeChat post asserted that the Foreign Influence Registry Act proposed by Kenny Chiu required every Chinese Canadian to register and would provoke hostility against the ethnic Chinese community.
McCuaig-Johnston emphasized that this registry act actually required the registration of lobbyists and consultants representing foreign governments or political groups, and those lobbying mid-level to senior federal civil servants or elected politicians. Moreover, those required to register were not limited to ethnic Chinese, but also individuals who had been lobbyists or consultants for foreign governments, including some retired Canadian officials.
This false information is indeed ridiculous. This is one of the functions of false information: creating unnecessary fear in communities and the public and spreading distrust in Canadian elections and society. It's very dangerous and worrisome. Quote from Margaret McCuaig-Johnston
According to Public Safety Canada's web page on consultation on foreign influence transparency, protecting Canada from foreign interference is a very important responsibility of the government. In recent years, Canada has increasingly been the target of hostile countries. While the threat of foreign interference is not new, it is evolving. From hacking to harassment, from our elections to our businesses, it enters the daily life of Canadians. (Click here (new window) to consult the page)
Related articles:
Follow Canadian federal election and China's infiltration to learn about the latest updates
[Analysis] Ethnic Chinese concerned about China's interference in Canadian federal election: don't divert our attention with accusations of racism; don't reduce it to party competition
How does Beijing control the Chinese media in Canada and other countries? Joshua Kurlantzick's new book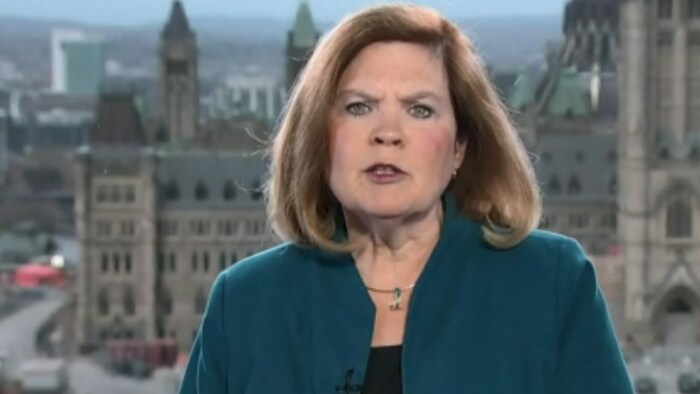 Don't make a fool of Canadians
Last week, Guo Ding, a well-known media commentator in the Chinese-Canadian community, published an article criticizing the Canadian media for being a tool for racial discrimination and anti-China. In the past, it was the media that added fuel to the fire, causing an elevation in anti-Chinese sentiment among the public and leading to the establishment of the notorious Chinese Exclusion Act.
However, McCuaig-Johnston argued against this:
We need to make things very clear every time we discuss this issue. This proposal is by no means racism against Chinese or Chinese Canadians. The Canadian media are only reporting the facts, not targeting China. On the contrary, it was the Chinese government's behaviour (interference/infiltration) that led to wide criticism.
Tung emphasized that the proposed registry is long overdue, and it doesn't only target China, but all foreign lobbyists, such as Russian or Iranian agents—and activists in both countries also face significant threat and intimidation.
The infamous Chinese Exclusion Act was passed 100 years ago (in 1923) in Canada and repealed in 1947. During that more than 20-year period, ethnic Chinese were banned from entering Canada, and the families of Chinese Canadians who were already in Canada were refused entry.
In 2006, then-Prime Minister Harper officially apologized to the ethnic Chinese community for the head tax and the Chinese Exclusion Act, and announced that surviving victims and descendants would be compensated for the head tax.
In Tung's view, today is different from a century ago and Canadians have a deep understanding of multiculturalism and racism. For example, the Canadian Charter of Rights and Freedoms (1982) and the Canadian Multiculturalism Act (1985) recognize the contribution of ethnic minorities to Canadian society and protect their own culture. Many ethnic Chinese are also well aware that they are protected by laws as Canadians.
Combating foreign interference and infiltration can make ethnic Chinese safer
According to Tung, the mainstream media in Canada has consistently reported on incidents arising from hate and discrimination against Asian ethnic groups. Since the beginning of the COVID-19 pandemic, hate crimes against Asian ethnic groups have increased, prompting the ethnic Chinese community to remain vigilant and organize activities against discrimination.
However, the proposed Foreign Influence Transparency Registry and investigations into interference with the federal election by the Chinese government have nothing to do with racism. Instead, they protect the safety of activists in the Chinese Canadian communities.
Tung told us several people from mainland China have complained to her that they would never dare to attend the June 4 commemoration in Vancouver in consideration of their families in China. Over the past two years, more and more people are worried about standing up to support Hong Kong's human rights activities or opposing China's genocide in Xinjiang.
At Canadian parliamentary hearings, some ethnic Chinese activists also stated that they have experienced intimidation or harassment in Canada.
Furthermore, Tung said that the impact of Chinese consulates on ethnic Chinese communities is significant. For example, the media reported that the former Consul General of the People's Republic of China in Vancouver had boasted about having caused two Conservative MPs to lose their seats in Parliament.
McCuaig-Johnston concluded that the proposed Foreign Influence Transparency Registry is only the first step, and Canada should take tougher measures to hold governments interfering with Canadian elections accountable, such as expelling more diplomats and cancelling certain government-level talks.
Last week, Prime Minister Trudeau, under pressure, announced the appointment of a special rapporteur to investigate China's interference with the Canadian federal election, and subsequent actions are to be determined after the report.
However, McCuaig-Johnston thought this action was too late, and if the government fails to give clear answers to this issue and take meaningful actions before the next election, Canadians will probably have to vote under a shadow, which could have a serious impact on the democratic system in Canada. This is her biggest concern.
Note: this report is also available in traditional Chinese