Home
Politics
After months of backlogs, Canadians can now check their passport application status online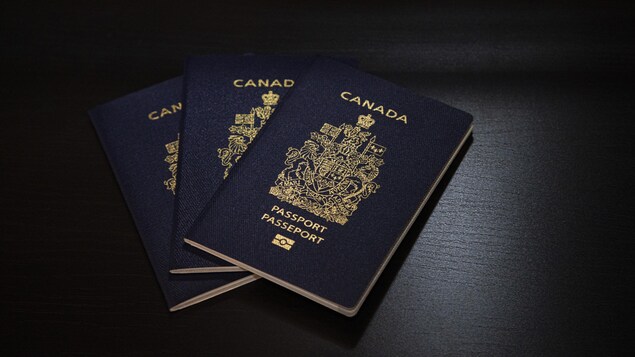 Until today, applicants could only call in to check the status of their applications
Canadians waiting anxiously for their passports to arrive before a trip abroad now have a new option to check the status of their applications.
The federal government launched a new online portal on Tuesday that allows recent applicants to see where their applications stand.
Passport offices became overwhelmed with applications last year as the government began to ease pandemic-related travel restrictions. The result was a backlog that hobbled the application system (new window).
Karina Gould, the minister responsible for government services, announced in January that the backlog had been virtually eliminated.
WATCH | Federal government announces online passport status tracker
Federal government announces online passport status tracker
23 hours agoDuration1:17Minister of Families Karina Gould says this is the first step in modernizing the system after months of delays due to a backlog.
On Tuesday, Gould said the backlog showed there was a need for an online status tracker.
It was something that became abundantly clear, and it's a big lesson learned from [last year's] situation, she told reporters outside the House of Commons.
Previously, applicants had to phone a call centre to check on the status of their applications. Gould said that the centre received more than 15 million calls in the last year, 70 per cent of which were from Canadians inquiring about their application status.
This new tool will shift many of these inquiries to an easy-to-use, self-serve digital solution, she said. She said that Canadians will need to provide their email address with their application to access the new portal.
Asked why Canadians have been able to track mail packages online for years but not their passport status, Gould admitted it was a great question.
I asked the exact same thing when I became minister because I found it hard to believe that you could track your package through Canada Post or through Amazon, but we didn't have that same opportunity for passports, she said.
So the team has worked really hard at Service Canada to now provide this service.
Gould also said the government is working on a new online application process for those renewing their passports, but she didn't provide a specific timeline when pressed for details.
Darren Major (new window) · CBC News